Finally after so many years I took out my barbies dolls that I played as a child, many are intact and I have decided to give them to my daughter Avril and more other barbies that their aunts from New York have sent them Avril has added a large amount of barbies, She really is very happy and because there are many dolls and little costumes, we discover that we need barbie clothes.
Avril is opening the initiative of wanting to make the doll dresses, an idea that I thought was great but what I did take into account is that she is small to control a needle, my daughter is 7 years old and I said no we could make something to dress your barbies but without risk of pricking, how?
We took a sock of the girl when she was younger and created a beautiful white set for barbie.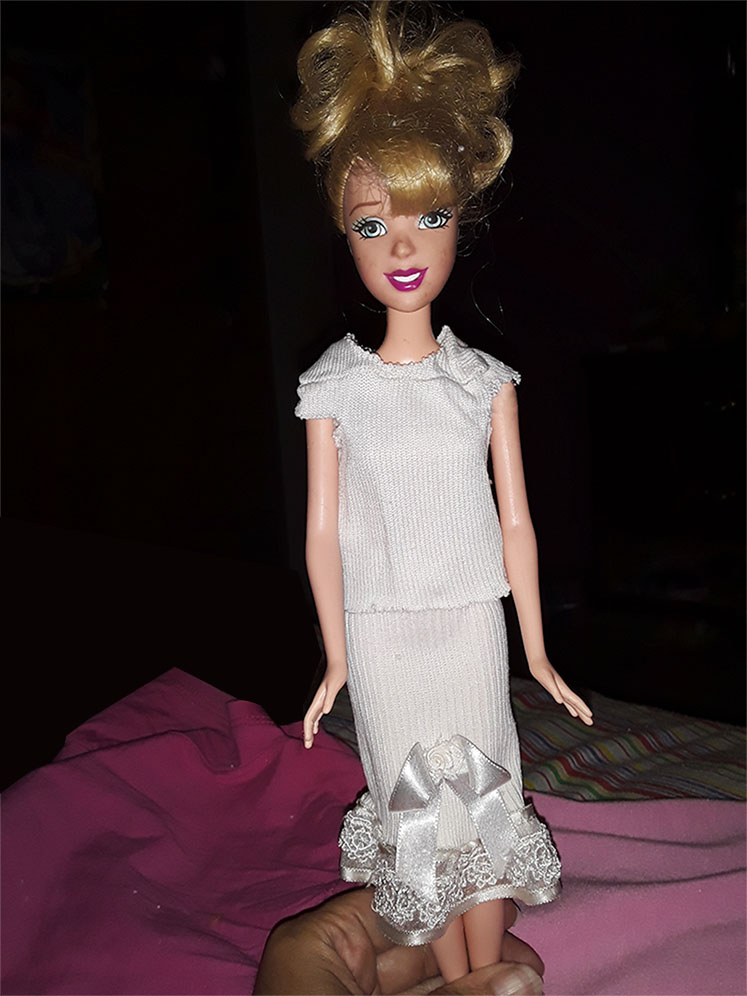 Materials to use:
A sock
Scissors
A barbie doll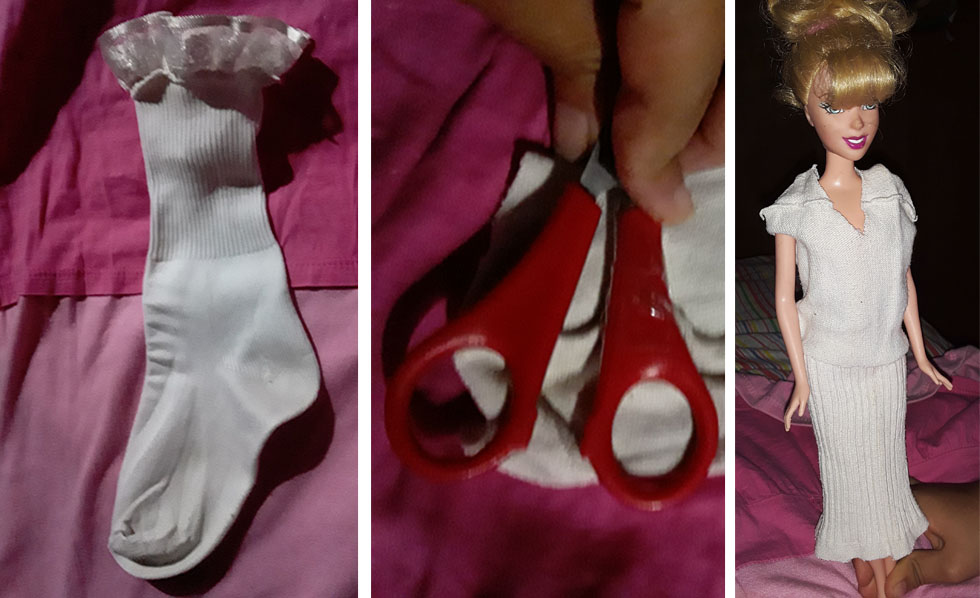 We place the sock and look at its shape, where the waist and shape of the skirt would be better with the ornament that brings down and where the top part that is wider, the bottom part of the sock would be better.
1.- Then we proceed to cut where the

skirt goes, right the cut.
2.- We will then cut where the blouse
goes the part of the fingers of the sock.
3.- And finally we cut where the arms
and neck go we can make it round or in V.

In this way Avril could already know a little and have an idea about what a pattern is, and then I will show her the sewing, little by little, she was very happy with her first barbie dress.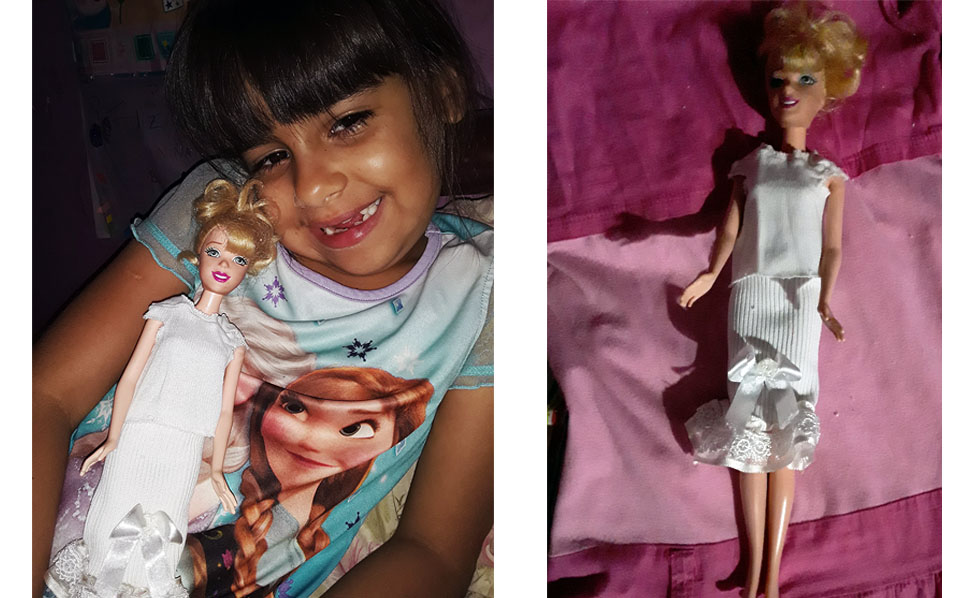 So our doll is dressed today, I hope you liked it, Happy Monday from #needleworkmonday