Hello, how are you, dear steemians friends!
I was out of orbit for a long time here, serious problems with my home phone line and the internet does not work, in addition to strong problems with the electric light that were solved among all the residents of my community, in reality, everyday life is not easy It is complicated in Venezuela, sometimes I get a little depressed and I have already gone through 2 difficult stages since I arrived at Steemit, but nothing we can not solve right? The greatest strength learning is to live in Venezuela today.
The important thing is always to return, I already feel part of @Needleworkmonday and I want to continue interacting here, since my work is from a graphic designer who ended up working in an embroidery shop, which I love just like being here again today :)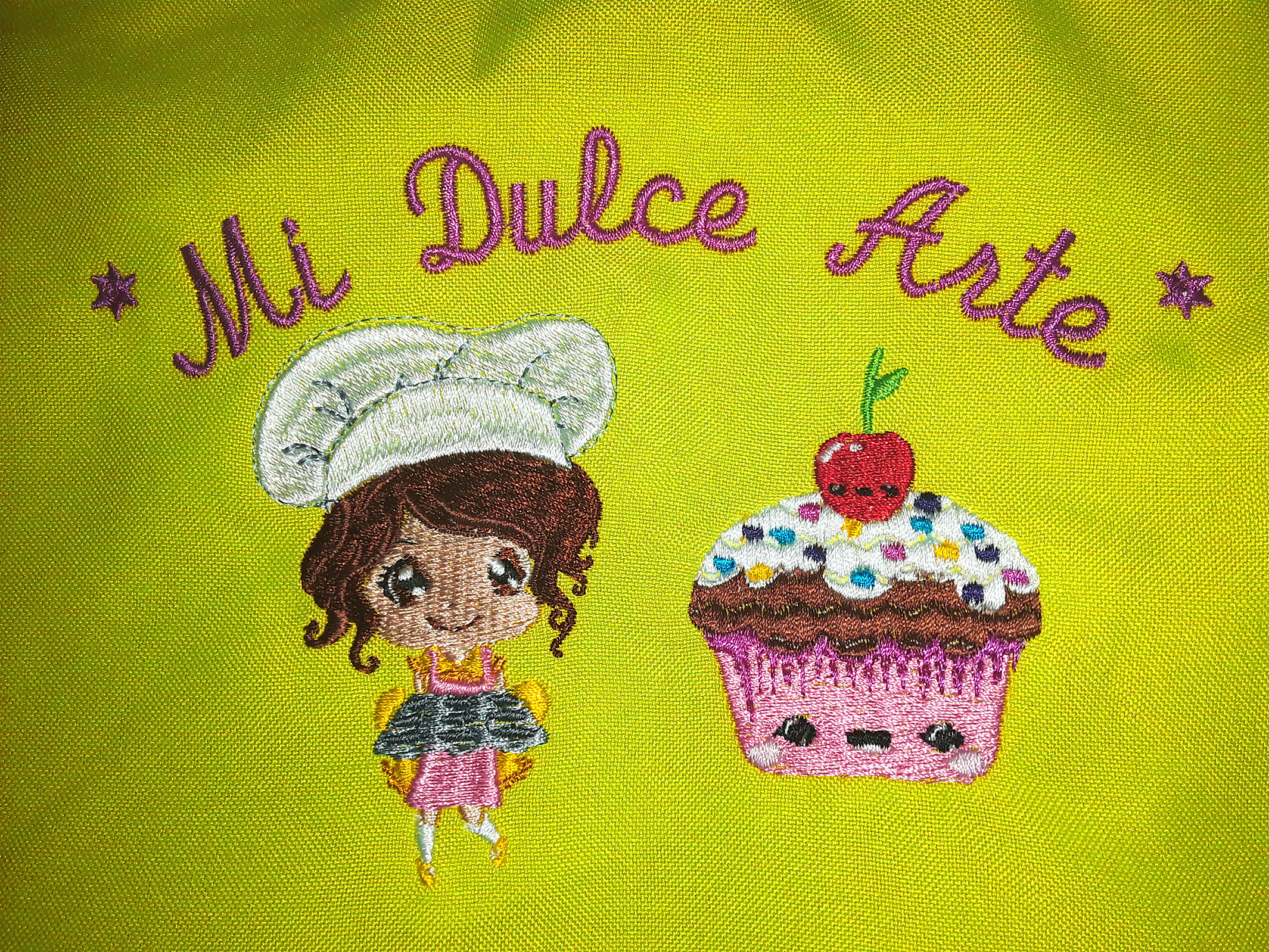 ⋘ ──── ∗ ⋅◈⋅ ∗ ──── ⋙⋘ ──── ∗ ⋅◈⋅ ∗ ──── ⋙
My work this week refers to Embroidery on apron, I love when you have to place embroidery on the entire front of an apron, previously I had only made big names, but this time I had to make three designs that are really cute, which were made prior to the computer with the Wilcom program.
════ ⋆★⋆ ════════ ⋆★⋆ ════════ ⋆★⋆ ════
I really like to do this type of work that are unique and large pieces in my little and dear brother machine PE-770, which allows me to change colors manually, since the design of the second apron has more than 12 color changes, surpassing the changes in the industrial machine, besides that its vibration is less and the works are in my opinion more precise, so with it I will work much better these beautiful embroideries in a very careful way.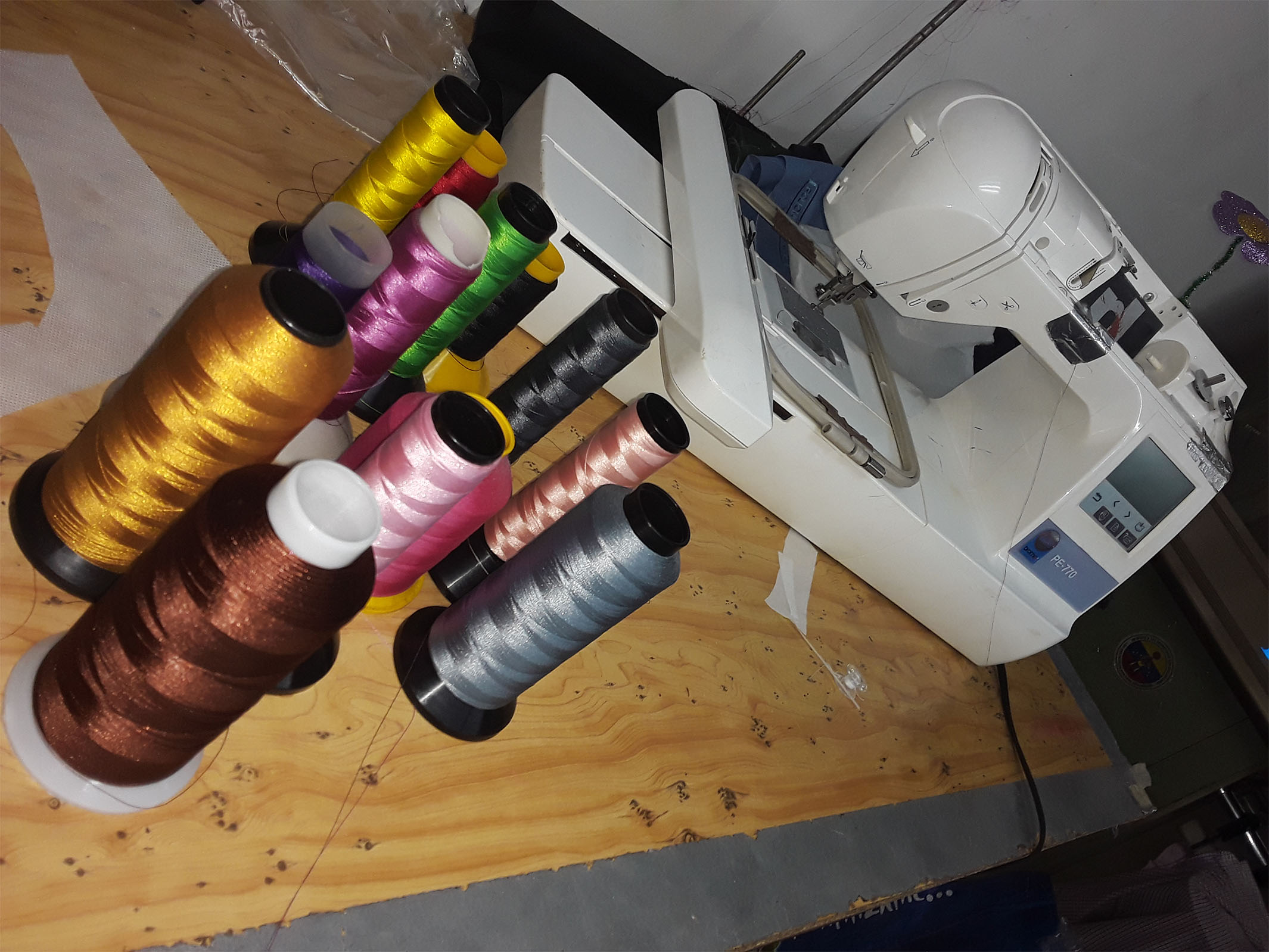 ≻───── ⋆✩⋆ ─────≺ ≻───── ⋆✩⋆ ─────≺ ≻───── ⋆✩⋆ ─────≺
The utensils that we are going to need are:
The Brother PE -770 machine previously checked with its oil and full bobbin holder, ready to work.
Interlining or POP
Threads with the tones that we will use at hand.
Now we will start with the first apron, which bears only the Crown design and written (I AM THE QUEEN OF THE KITCHEN) (Spanish)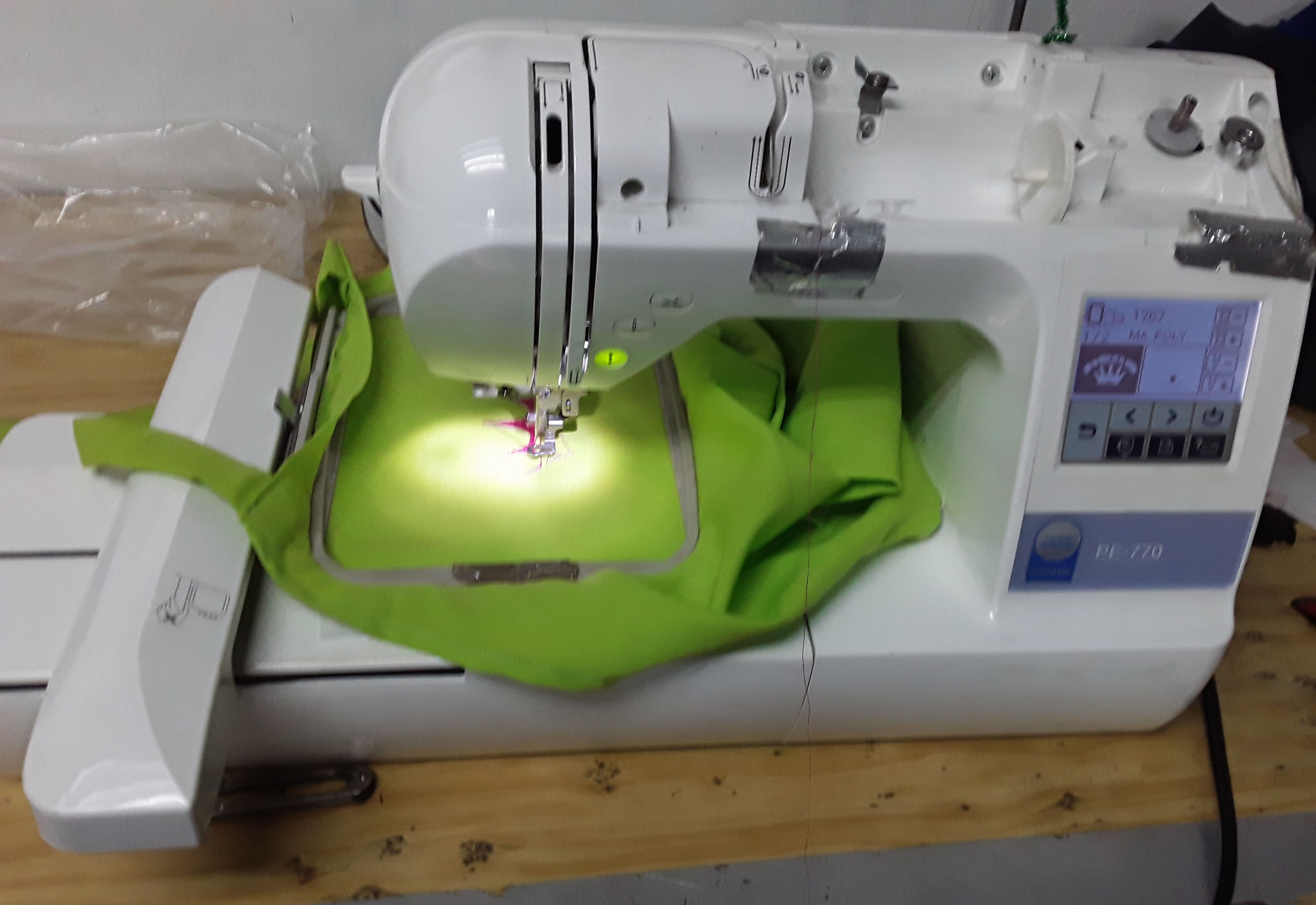 I love the combination of apple green with fuchsia, it is very cheerful!
let's see the sequence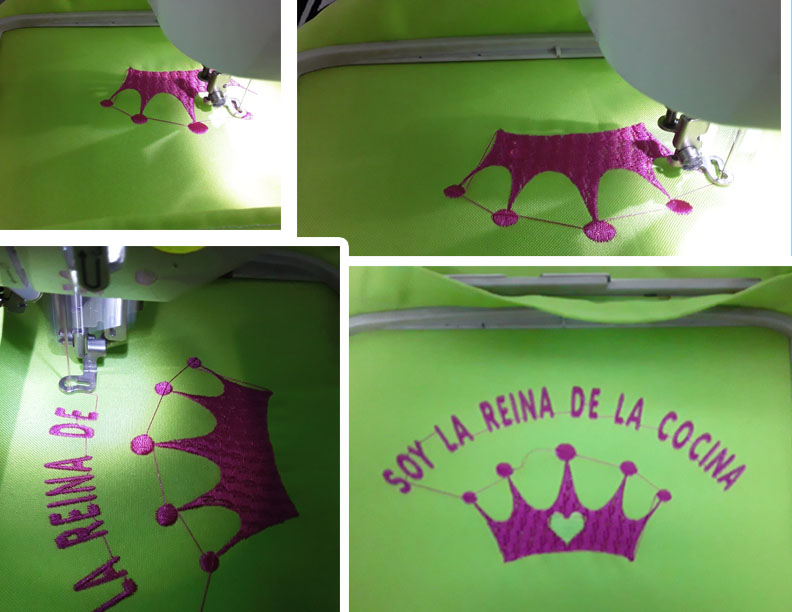 ════ ⋆★⋆ ════ ════ ⋆★⋆ ════
And now comes the apron that requires more care when embroidering, due to the different color changes. We start with the letters above, since we organize it with text "My Sweet Art" in Spanish. Then place underneath the two beautiful pastry icons.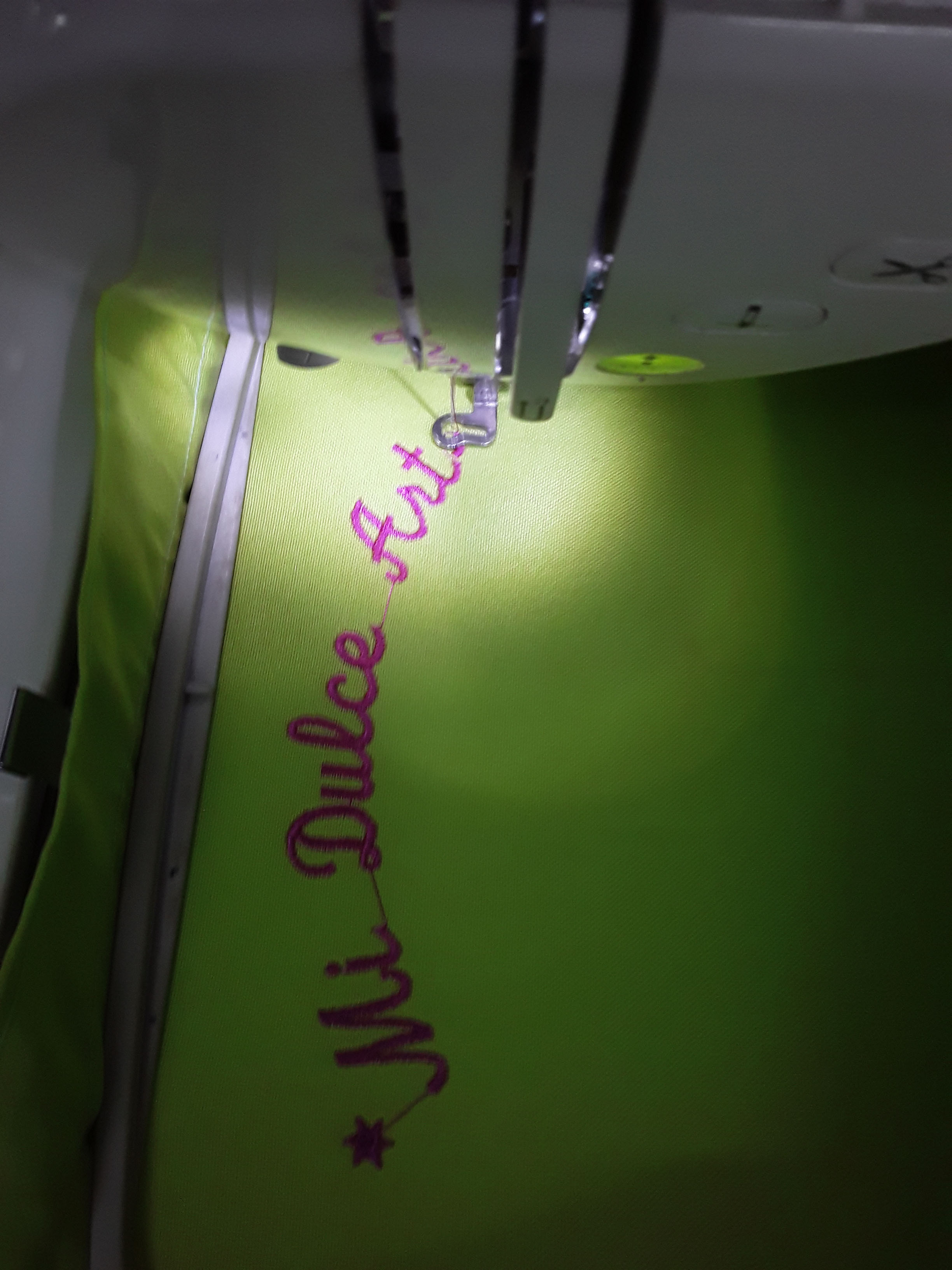 Let's look at the sequence of this design made up of 3 embroideries in one.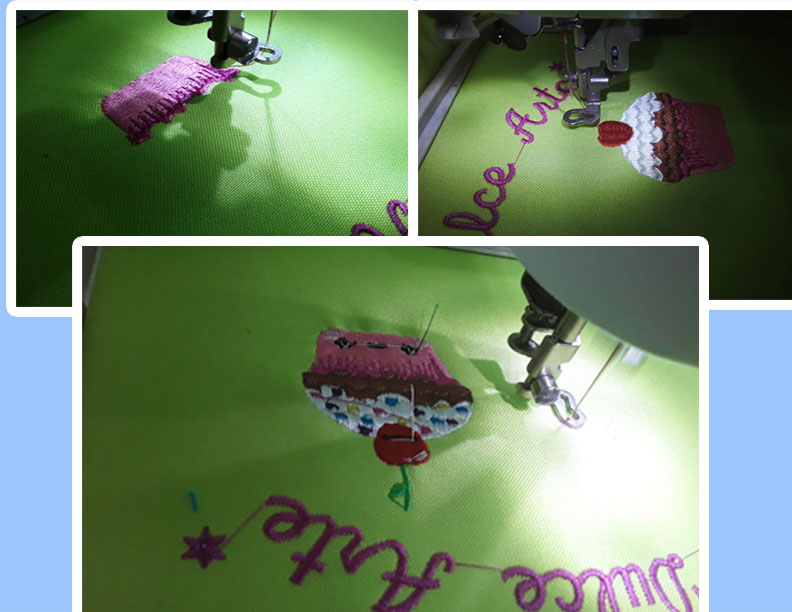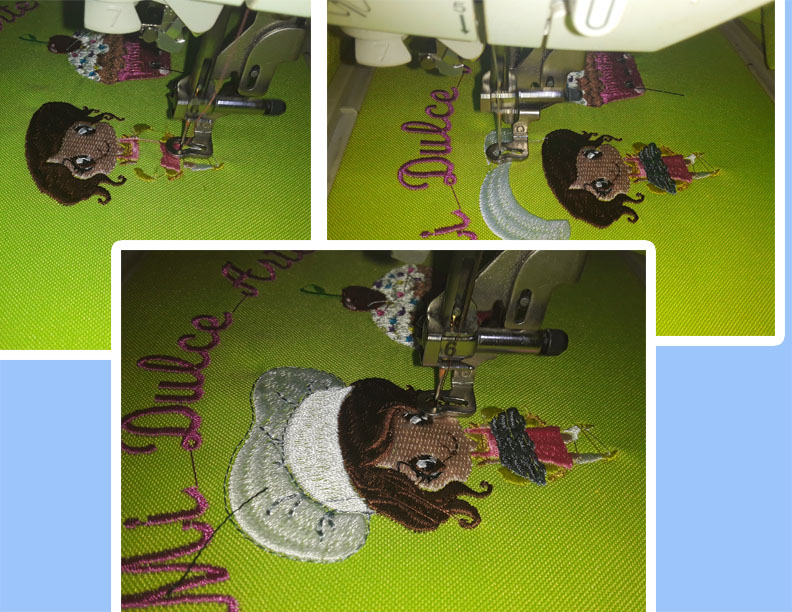 At the end, the embroidery should be cleaned with the respective picks to cut the excess thread and with the scissors remember the interlining so that you feel more comfortable when using the garment.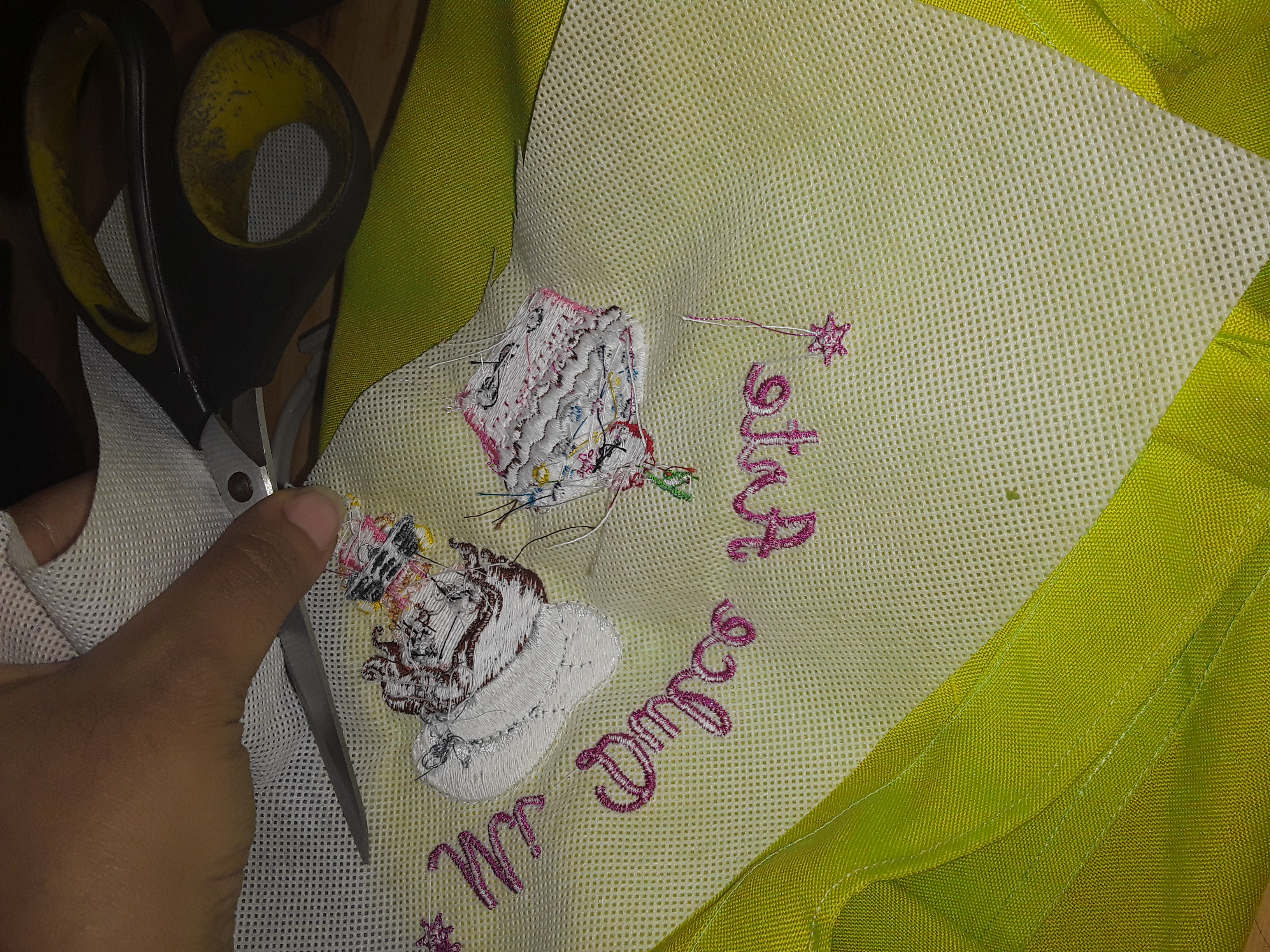 And so this beautiful embroidered decoration for these two aprons that were really beautiful, are finished, they are works that are not made every day and that require a lot of love, I liked them so much that I took a picture with the most tender.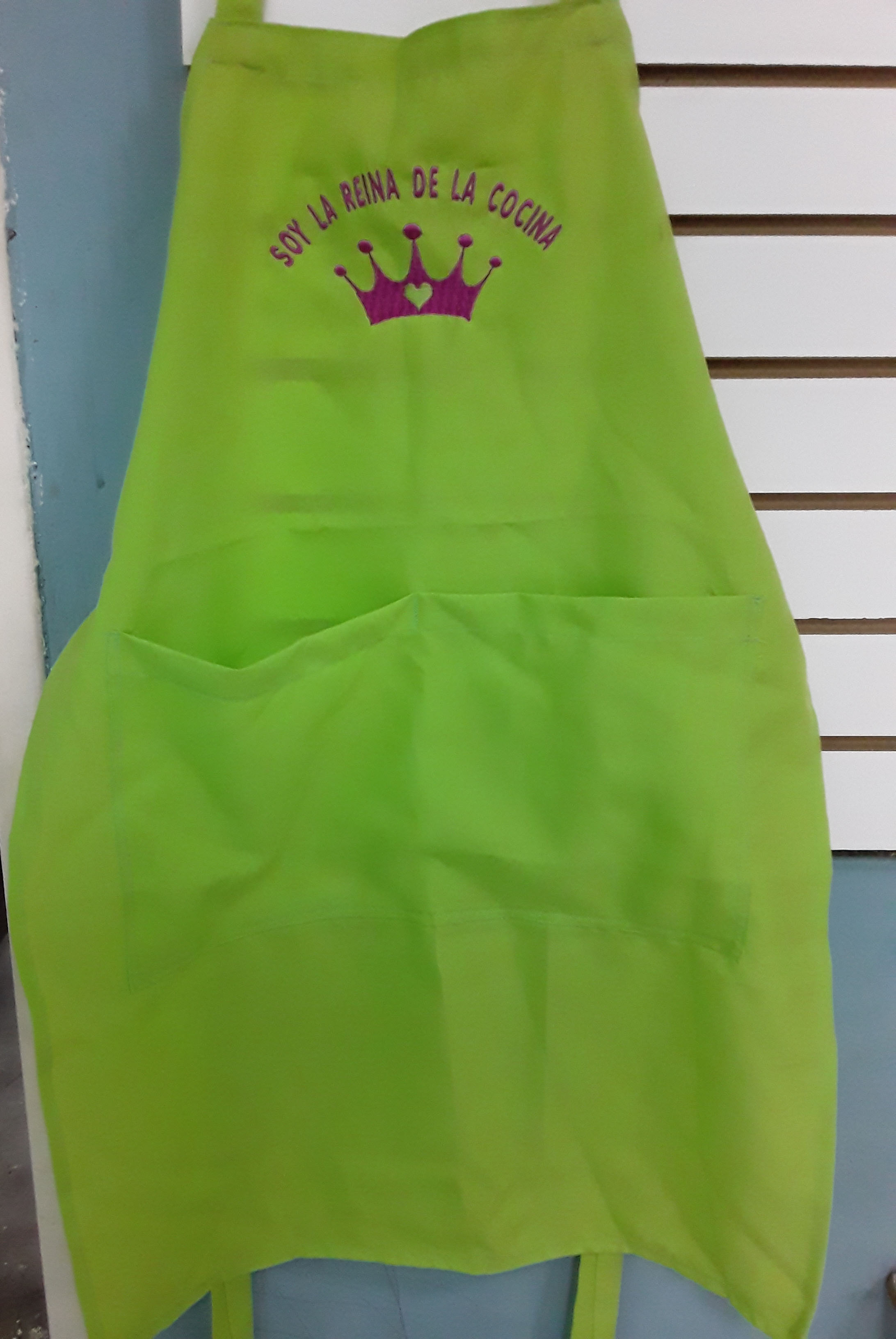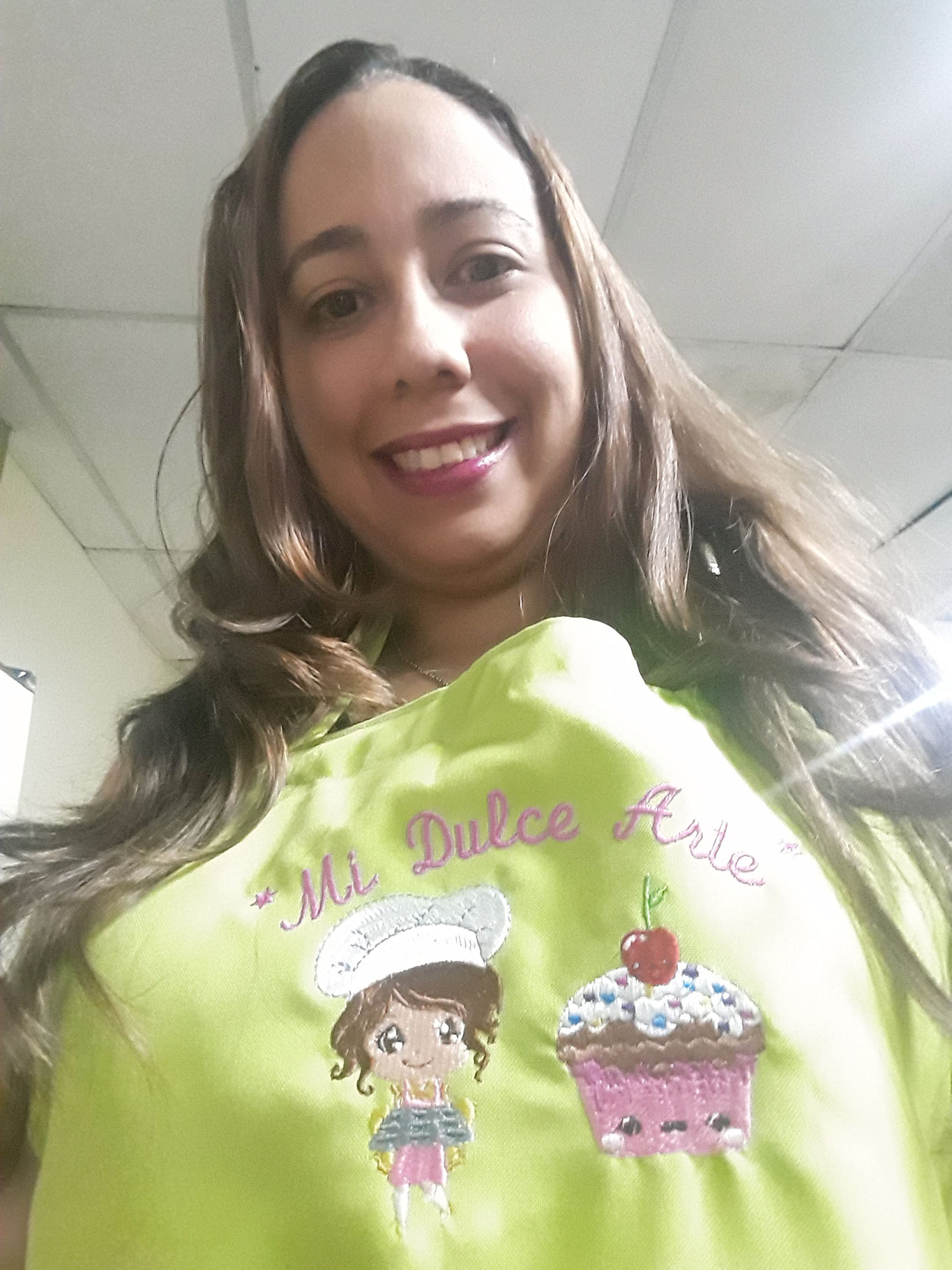 Happy Neddleworkmonday for everyone!