Hello dear friends, today I continue writing at home although with a little fever but ready to continue sharing
The series of t-shirts with Christmas embroidered applique, this season the reindeer design is fashionable, they can be made in thousands of ways with lights, with scarf or always with the red nose like Rudolph the reindeer, but in this case we will make a with scarf for my niece Susana who is in Chile.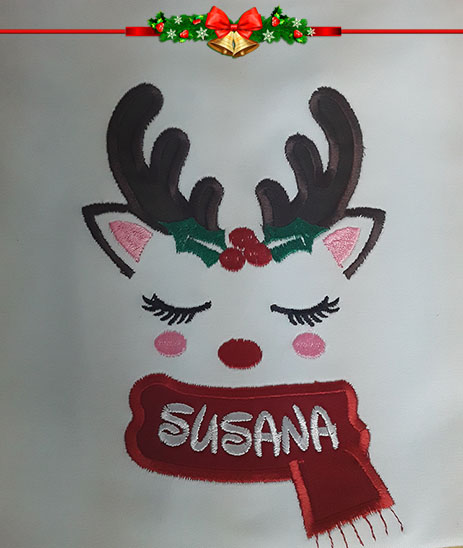 First we must have the appropriate fabric such as the drill, and the appropriate colors, such as brown and red.
With our previously elaborated design in Wilcom digital embroidery, we will go step by step to elaborate our Christmas reindeer.
First you will make the two ears in plumetis embroidery, then we must stop the machine and place the fabric, first the brown fabric to make the horns, the fabric must be stretched so that it does not wrinkle with several running stitches until closing the figure that It goes in fabric, with the help of a scissors round tip or a pickaxe we can remove the excess fabric, when the next step is ready according to the design it will be to fill the edge where the cutting of the fabric was made, thus covering the entire edge with plumetis stitch thread.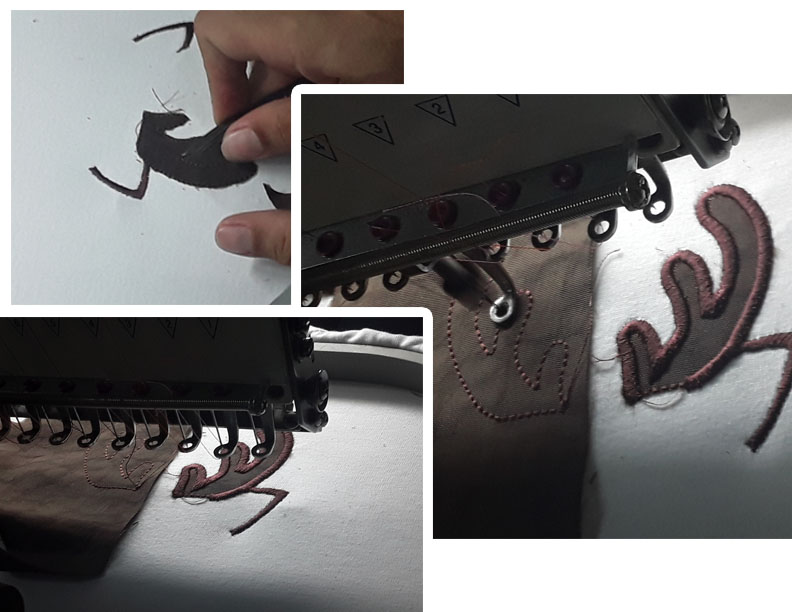 Then come their cherries and Christmas leaves decorated in horns and cheeks with soft pink thread.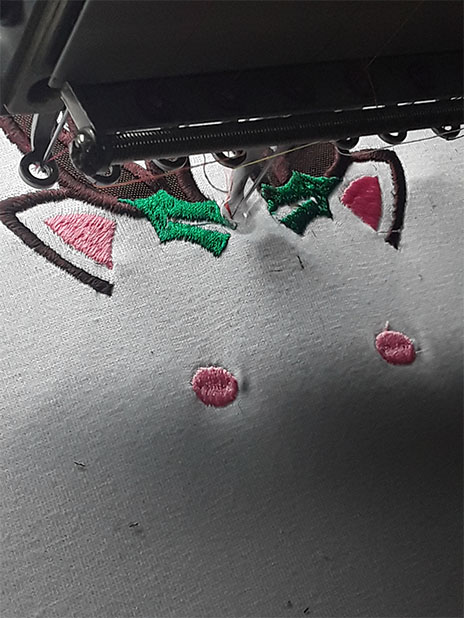 To then stop the machine and place the red drill fabric with which the scarf is made, also with a previous run stitch, we cut the edge and cover with plumetis stitch.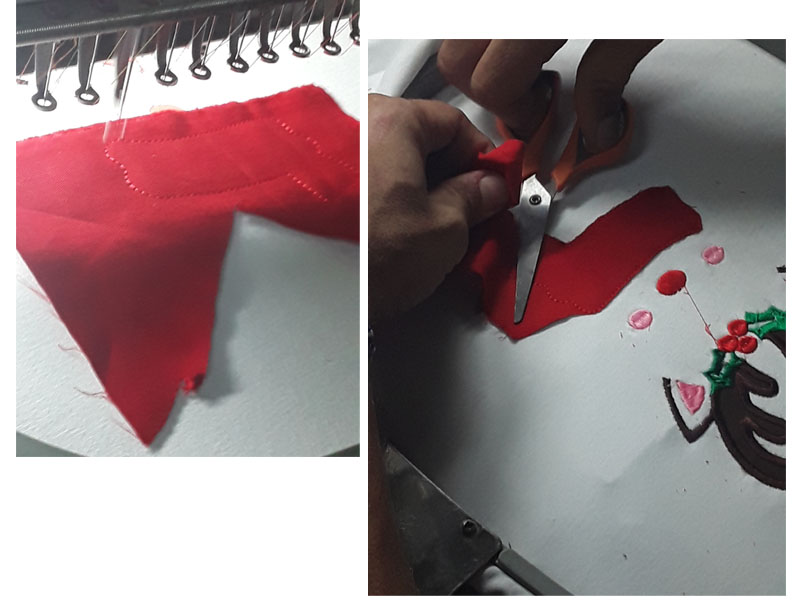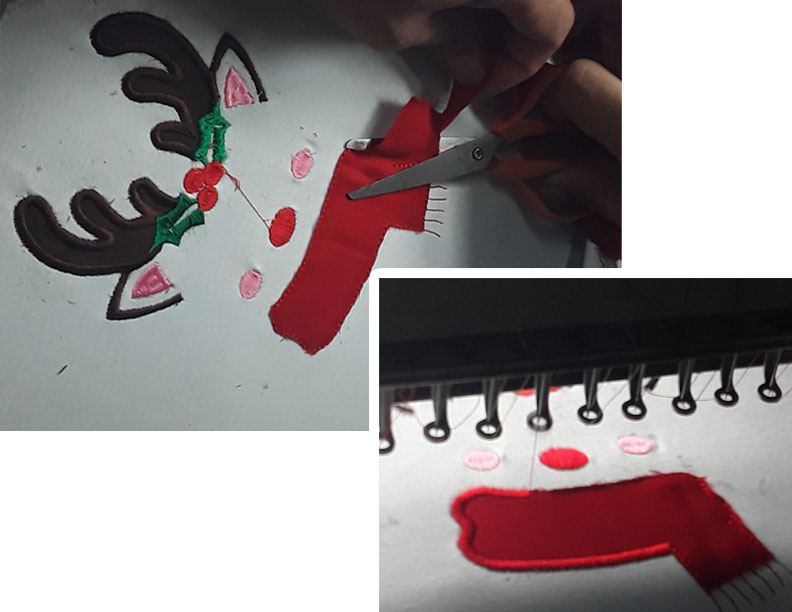 Then it will end with the name, I used the Disney font as it is a 7 year old girl and the S looks pretty in particular and the black eyes.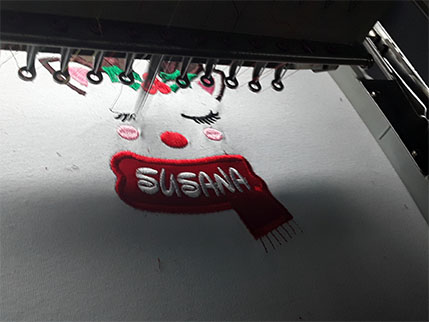 Well folks and that's how our applique has been embroidered with pieces of fabrics, great to use and give away this Christmas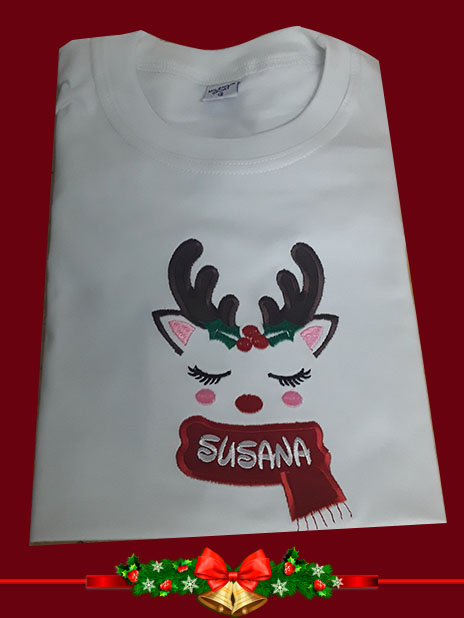 Merry Christmas from Puerto Ordaz Venezuela to the entire neddleworkmonday team by @crosheille many congratulations and blessings