English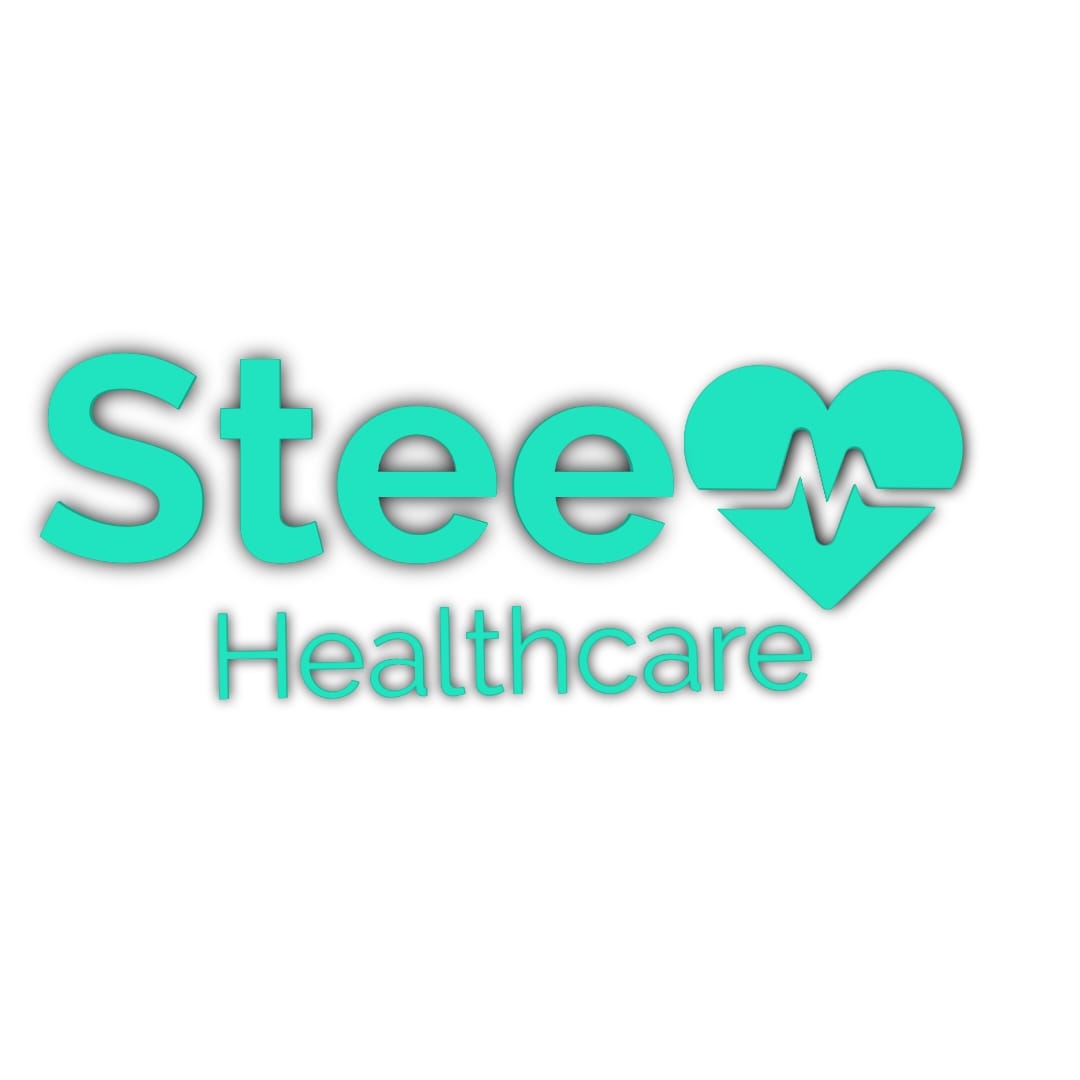 Hi Steem Friends. This is the official communal account of the Steem Healthcare Community. The following is a digest that needs to be known from this Community.
1. Background
Steem Healthcare Community was born from the fact that very little content on medicine and how to maintain good health and which is beneficial to our health can be found on Steemit. This may also be due to the absence of a place or media to accommodate writings in such a genre. Continuing with discussions with several parties and also our friends, finally the idea arose to create a forum to accommodate writings from this genre.
2. Destination
Providing a forum for writers on medical-themed writing categories, and knowledge related to medical, health, and the science of how to maintain health so that we are not easily attacked by diseases, and knowledge related to these things.
3. Membership
Membership of the Steem Healthcare Community is not limited to certain groups. Any Steemian can join this community and from any country is not specific to one group.
4. Language
The Steem Healthcare Community does not limit the language used in writing articles. Every language is welcome to write articles related to this community.
5. Management
Currently the Steem Healthcare Community is still managed by two Admins (@imamalkimas and @mudajuli). We also of course need some moderators, especially to handle writers who use languages ​​other than Indonesian and English. Steemian friends from outside Indonesia are expected to join this community, in the meantime the admin will see all of your friends' posts.
6. What Can Be Written Here
Any type of writing such as medicine for various kinds of illness, be it modern and traditional medicine and the symptoms of various diseases and how to maintain good health and short stories or science articles related to health and medicine and others related to health can be sent to the Steem Healthcare Community
7. Rules
Writing must be original, not taken from other people's work. We prohibit plagiarism, so don't do it in this community and it's also not allowed on the steemit platform
Posts must not contain things that offend or promote hatred against a particular person or group.

Writing must not violate decency and treatment that is harmful to others and contains pornography either in the choice of words or in the loading of images in it.
At least 1 image is included in each article. Images must be original, private property or owned by others and come from clear sources without violating the copyright of the image owner. Owned images must state a claim of ownership on them. Images which are not private property and obtained from other sources must be cited.
Apart from pictures, any quotes and other material obtained from other sources must also be mentioned.
Each article must contain at least 200 words in addition to the opening and closing words.
These three main tags must accompany each post: #healthcare, #steemexclusive, and the author's nationality (e.g. #indonesia and #nigeria)

8. Appreciation

The Steem Healthcare community would like to express its deep appreciation to those who continue to be concerned about life on the Steem Blockchain, especially and not limited to:
@steemcurator01,
@steemcurator02, @steemitblog
@booming01

---

INDONESIA

Hai Sahabat Steem. Ini adalah akun komunal resmi dari Komunitas Steem Healthcare. Berikut ini adalah intisari yang perlu diketahui dari Komunitas ini.

1. Latar Belakang

Komunitas Steem Healthcare lahir dari kenyataan bahwa sedikit sekali konten bertema pengobatan dan cara menjaga kesehatan yang baik serta yang bermanfaat untuk kesehatan kita bisa ditemukan di Steemit. Hal itu mungkin juga karena tidak adanya suatu wadah atau tempat untuk menampung tulisan-tulisan dalam genre demikian. Berlanjut dengan diskusi dengan beberapa pihak dan juga sahabat kami, akhirnya terbersitlah ide untuk membuat suatu wadah yang menampung tulisan-tulisan bergenre demikian.

2. Tujuan

Memberikan wadah bagi penulis kategori tulisan bertema pengobatan, dan pengetahuan terkait hal-hal pengobatan, kesehatan, serta ilmu cara menjaga kesehatan supaya kita tidak mudah di serang oleh penyakit, dan pengetahuan terkait hal-hal tersebut.

3. Keanggotaan

Keanggotaan Komunitas Steem Healthcare tidak terbatas untuk kelompok tertentu. Setiap Steemian bisa bergabung dengan komunitas ini dan dari negara manapun tidak terkhusus untuk satu kelompok.

4. Bahasa

Komunitas Steem Healthcare tidak membatasi bahasa yang dipakai dalam menuliskan artikel. Setiap bahasa dipersilahkan untuk menulis artikel yang berkaitan dengan komunitas ini.

5. Kepengurusan

Saat ini Komunitas Steem Healthcare masih dikelola oleh dua orang Admin (@imamalkimas dan @mudajuli). Kita juga tentu saja membutuhkan beberapa moderator terutama untuk menanggani penulis yang menggunakan bahasa selain Bahasa Indonesia dan Bahasa Inggris. Teman-teman steemian dari luar Indonesia sangat diharapkan untuk bergabung dengan komunitas ini, untuk sementara ini para admin akan melihat semua postingan sahabat semuanya

6. Apa Yang Bisa Ditulis Di Sini

Tulisan berjenis apa saja seperti obat untuk berbagai macam sakit, baik itu pengobatan modern dan tradisional dan gejala-gejala berbagai macam penyakit dan cara menjaga kesehatan yang baik dan cerita pendek atau artikel sains yang berhubungan dengan kesehatan dan pengobatan dan lainnya yang bersangkutan dengan kesehatan bisa dikirimkan ke Komunitas Steem Healthcare.

7. Aturan

Tulisan harus original, bukan pengambilan dari hasil kerja orang lain. Kami melarang tindakan plagiat, karena itu jangan lakukan itu di komunitas ini dan juga tidak di bolehkah di platform steemit

Tulisan tidak boleh mengandung hal-hal yang menyinggung perasaan atau mempromosikan kebencian terhadap seseorang atau sebuah kelompok tertentu.

Tulisan tidak boleh melanggar kesusilaan dan pengobatan yang membahayakan orang lain dan mengandung pornografi baik dalam pemilihan kata atau pemuatan gambar di dalamnya.

Sedikitnya 1 gambar disertakan dalam setiap artikel. Gambar harus original milik pribadi atau milik orang lain dan berasal dari sumber yang jelas dengan tidak melanggar hak cipta dari pemilik gambar. Gambar milik pribadi harus dinyatakan klaim kepemilikan atasnya. Gambar yang bukan milik pribadi dan didapat dari sumber lain harus disebutkan sumbernya.
Selain gambar, setiap kutipan dan material lainnya yang didapat dari sumber lain juga harus disebutkan sumbernya.
Setiap tulisan minimal mengandung 200 kata selain kata pembuka dan penutup.
Tiga tag utama ini harus menyertai setiap tulisan : #healthcare, #steemexclusive, dan kewarganegaraan penulis (misalnya #indonesia dan #nigeria)

8. Apresiasi

Komunitas Steem Healthcare mengucapkan penghargaan yang besar kepada pihak-pihak yang terus konsen terhadap kehidupan di atas Steem Blockchain, terutama dan tidak terbatas pada: @steemcurator01, @steemcurator02, @steemitblog
@booming01