The impact of Facebook Watch on the contemporary serial scene has not been bombastic. Those who expected Marc Zuckerberg's streaming platform to compete with Netflix were wrong. The approach was very soft and the investments very low. So let's talk about a platform that doesn't want to compete with the big streaming giant but simply wants to expand its offer. Having made this necessary premise it is important to emphasize that there has been a very interesting product and that many positive criticisms have been received. "Sorry For Your Loss" debuted last year on Facebook Watch and recently came out with a second season. The merits that had characterized the first season found further confirmation in this second phase. The elaboration of mourning has never really been the fuse that made this TV series detonate. It was rather the focus on the consequences of a loss so devastating and so premature that it was the fulcrum of the first season. It was also for the second season which, however, had the merit of widening the gaze towards a future which, however uncertain and painful, represents the only lifeline for those who, just over 30 years old, find themselves to be a woman without a husband, a widow with no real goal to pursue, neither in life nor in love.
L'impatto di Facebook Watch sul panorama seriale contemporaneo non è stato roboante. Chi si aspettava che la piattaforma streaming di Marc Zuckerberg potesse competere con Netflix si è sbagliato. L'approccio è stato molto soft e gli investimenti molto bassi. Parliamo dunque di una piattaforma che non vuole competere con il grande colosso dello streaming ma vuole semplicemente ampliare la propria offerta. Fatta questa doverosa premessa è importante sottolineare come un prodotto molto interessante e che tante critiche positive ha riscosso c'è stato. "Sorry For Your Loss" ha debuttato lo scorso anno su Facebook Watch e da poco è uscito con una seconda stagione. I pregi che avevano caratterizzato la prima stagione hanno trovato ulteriore riscontro in questa seconda fase. L'elaborazione del lutto non è mai stata davvero la miccia che ha fatto detonare questa serie tv. E' stato piuttosto il focalizzarsi sulle conseguenze di un lutto cosi devastante e cosi prematuro ad essere il fulcro della prima stagione. Lo è stato anche per la seconda stagione che ha però avuto il merito di ampliare lo sguardo verso un futuro che per quanto incerto e doloroso rappresenta l'unica ancora di salvezza per chi a poco più di 30 anni si trova ad essere una donna senza un marito, una vedova senza più un vero obiettivo da inseguire, ne nella vita, ne nell'amore.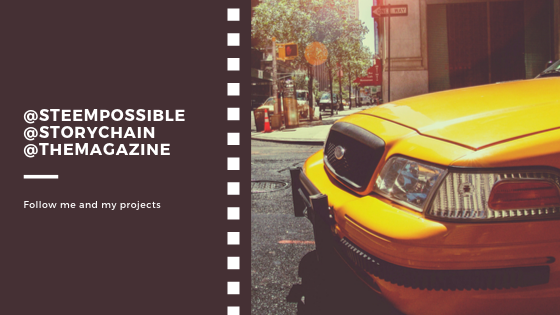 For those who have not seen the first cycle of episodes, Sorry For Your Loss starts from a dramatic event that hits the life of young Leigh, played by a fragile and sweet Elizabeth Olsen. Her young husband, suffering from depression, apparently slipped off a cliff. In her thoughts of a probable suicide due to the pathology of the deceased husband will be undermined. The unexpected anchor Leigh manages to find is represented by her brother-in-law, a tough and dysfunctional young man who was very much struck by his brother's departure. In this second season the real protagonists are theirs 2. What initially was born as mutual support in a world populated by people who could not fully understand the catastrophe that had struck them, soon became something more intimate and deep. This second season explores the relationship between the 2 and does so by putting in place the whole range of emotions that you could try. Love, hate, mistrust and trust, anger and fear, sweetness and tenderness. A concentration of emotions that are the distinctive feature of the series and that often explode in moments of extreme emotion. There are at least 2 decisive moments in this second season. The ending that looks like a blow to the stomach, and the commemorative day Leigh lived in his late husband's school. There are 2 powerful moments that remind us of how a loved one remains on the people who loved and appreciated him in life, generating moments of powerful drama and lighting for the survivors. Sorry For Your Loss is a tiny series, with a very low budget yet able to give moments of great emotion.
Per chi non avesse visto il primo ciclo di episodi, Sorry For Your Loss parte da un evento drammatico che si abbatte sulla vita della giovane Leigh, interpretata da una fragile e dolcissima Elizabeth Olsen. Il suo giovane marito, malato di depressione, è apparantemente scivolato da un dirupo. In lei si insidieranno pensieri di un probabile suicidio dovuto alla patologia del marito defunto. L'ancora inaspettata che Leigh riesce a trovare è rappresentata da suo cognato, un giovane duro e disfunzionale molto colpito dalla dipartita del fratello. In questa seconda stagione i veri protagonisti sono loro 2. Quello che inizialmente era nato come un sostegno reciproco in un mondo popolato da persone che non potevano capire fino in fondo la catastrofe che si era abbattuta su di loro, è diventato ben presto qualcosa di più intimo e profondo. Questa seconda stagione esplora il rapporto tra i 2 e lo fa mettendo in campo tutta la gamma di emozioni che si potrebbero provare. Amore, odio, diffidenza e fiducia, rabbia e paura, dolcezza e tenerezza. Un concentrato di emozioni che sono la cifra distintiva della serie e che spesso esplodono in momenti di estrema commozione. Ci sono almeno 2 momenti decisivi in questa seconda stagione. Il finale che ci appare come una bastonata nello stomaco, e la giornata commemorativa vissuta da Leigh nella scuola del suo defunto marito. Sono 2 momenti potenti che ci ricordano come una persona amata resti addosso alle persone che lo hanno amato ed apprezzato in vita, generando momenti di potente drammaticità e di illuminazione per i sopravvissuti. Sorry For Your Loss è una serie minuscola, a bassissimo budget eppure in grado di regalare momenti di grande emozione.

Movie URL: https://www.themoviedb.org/tv/81991-sorry-for-your-loss?language=it-IT
Rate: AA