Hello Art Lovers, Banksy's work will be auctioned for a children's hospital in Ukraine. This step is invaluable. I admire the sensitivity of the artists. @stef1 created a chance for Ukraine to donate to us with our art two weeks ago. All these initiatives show the power and beauty of art :)
I shared a post about another remarkable work by street artist Banksy who is from Bristol. His extraordinary artistry is fascinating. It is a known fact that Banksy uses his art as a weapon against war!
Source 1
The name of this work is CND Soldiers and it was created in 2005. It has a peace symbol on it, is one of his rare works. CND is known as the peace symbol and stands for "Campaign for Nuclear Disarmament". CND continues its campaigns with the goal of ridding the world of nuclear weapons and other weapons of mass destruction.
CND Soldiers is available for sale on the https://www.myartbroker.com/. The seller (donor) is anonymous. The existence of such good-hearted people gives hope for humanity.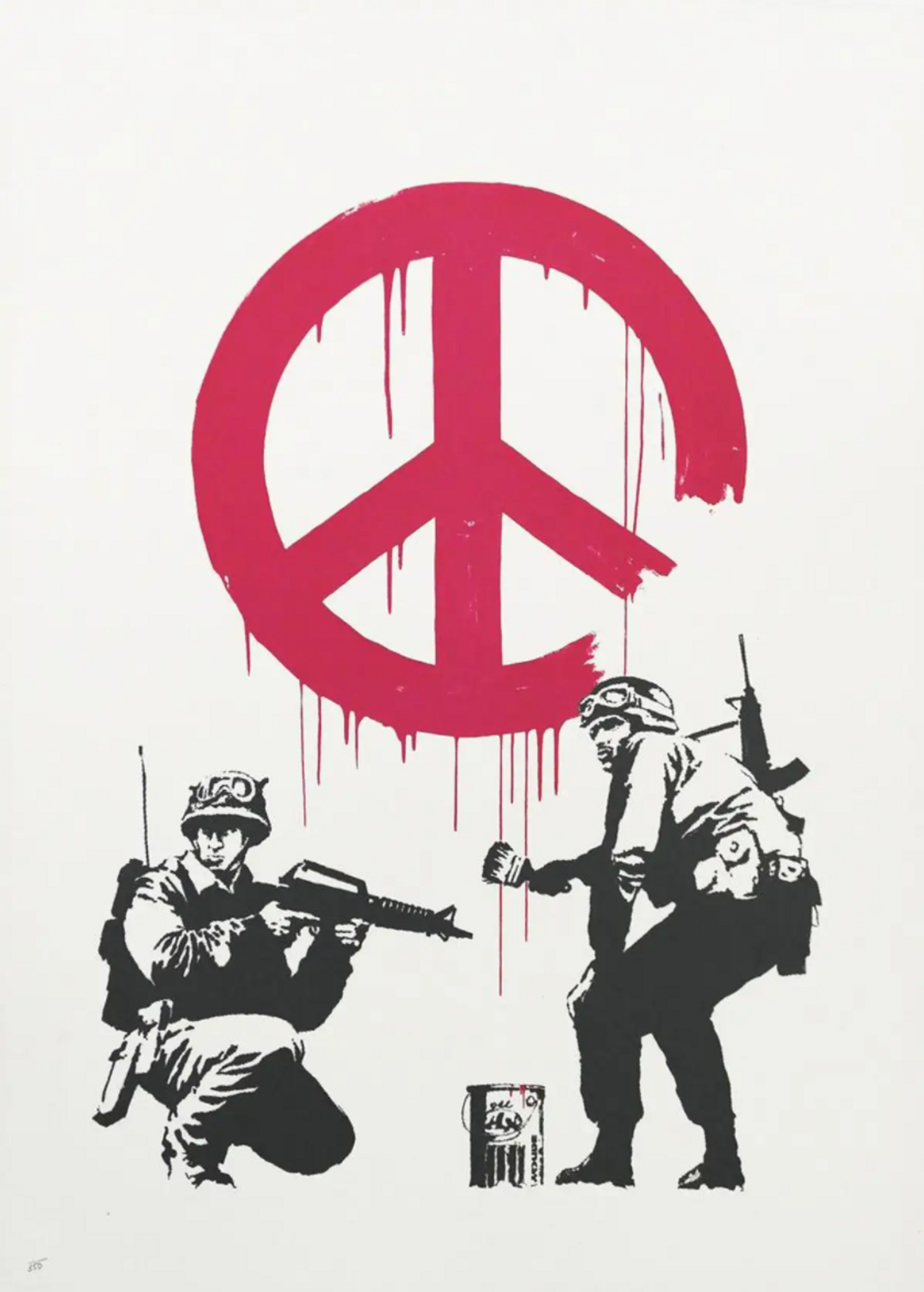 Source 1
The bid starting at £20,000 doubled to £40,000 within one day so auctioneers are accepting bids of over £40,000 for the work, which has received too many bids. The money from the work will be sent to Kyiv Ohmatdyt Children's Hospital which is the largest children's hospital in Ukraine.
This hospital continues its activities under difficult conditions. In these hard times, not only sick children but also sick people of all ages are treated in this hospital. I share this good news as a hope for all of us for humanity.
Now it's time for #club100 🎉
---
**Thank you for visiting my post 💜