Hello hello friends of steemfoods, welcome to my blog.
Today I prepared a delicious lunch, fried fish with vegetables and salad. It is not only very rich, but also very nutritious.
To prepare this dish it is very important to choose a fresh fish, for them we must look the eyes of the fish, if they are bright and crystalline, it means that it is the ideal to prepare this delicious dish.
INGREDIENTS:
✔Fresh fish (of your preference)
✔Vegetables.
✔Tomato, lettuce, onion and cucumber for the salad.
✔Vegetable oil and salt.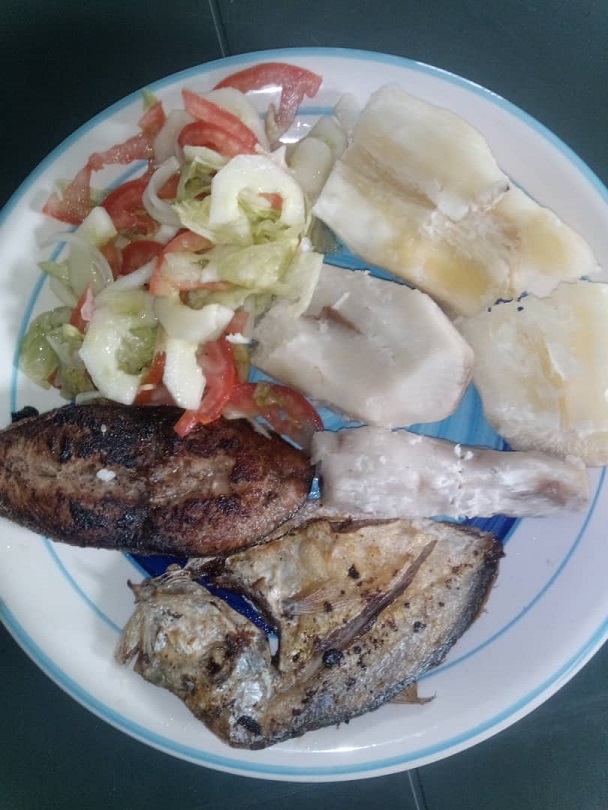 PREPARACIÓN / PREPARATION
1- We start by bringing a pot of water to the fire, while we peel the vegetables. When the water boils, add salt and vegetables. Cook until soft.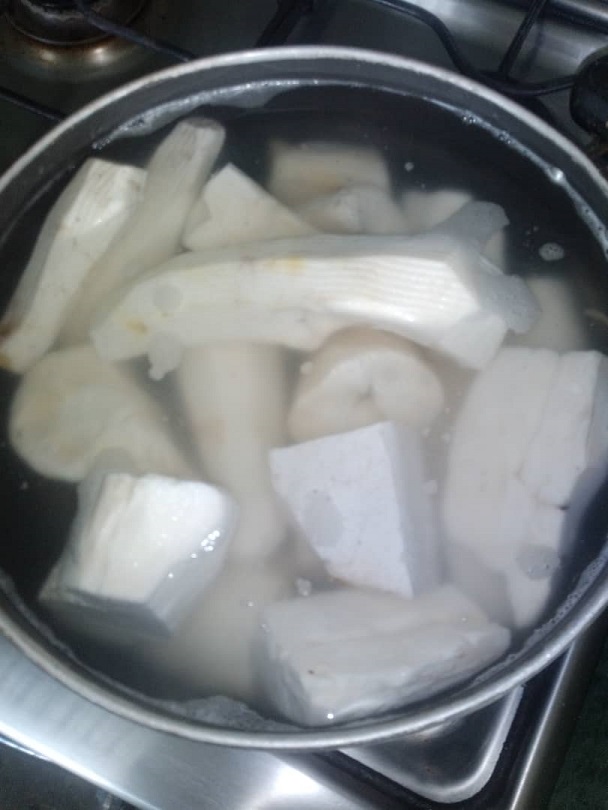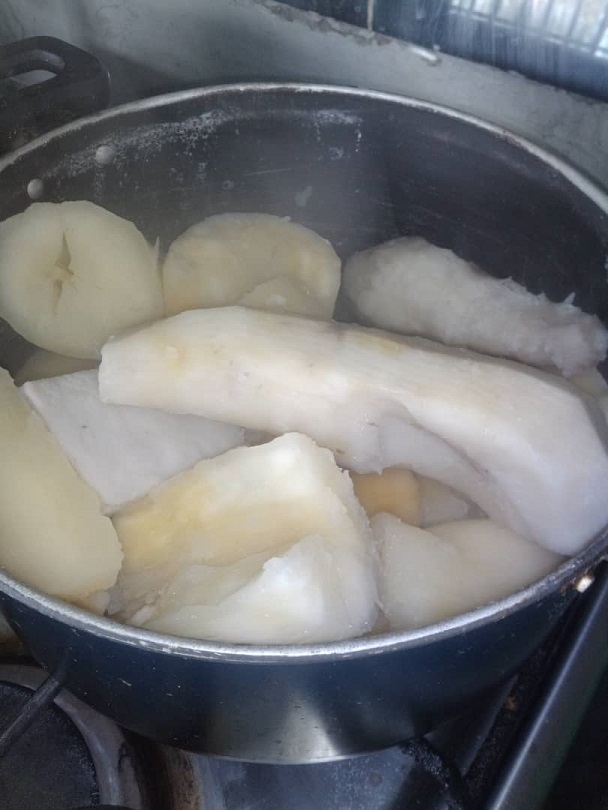 2- We remove the seeds of the tomato and the cucumber, wash and cut together with the onion. The lettuce is soaked for 5 minutes in water with vinegar.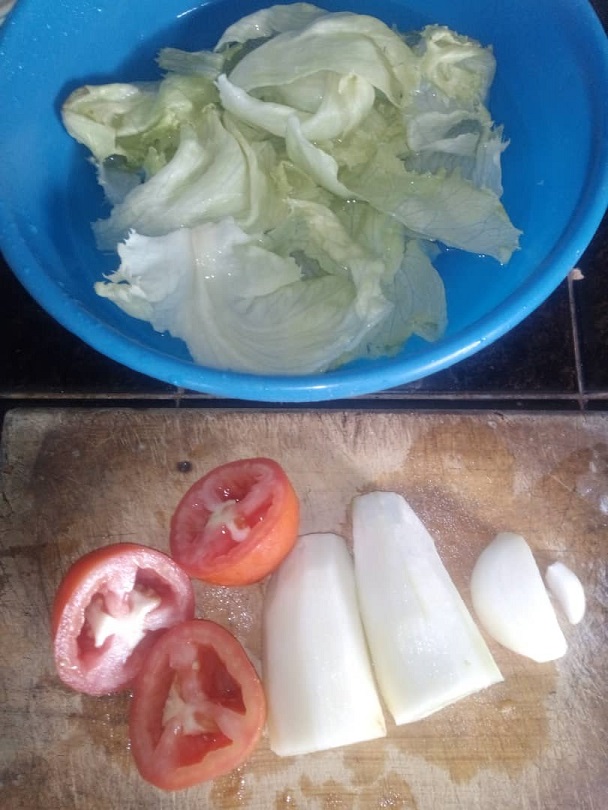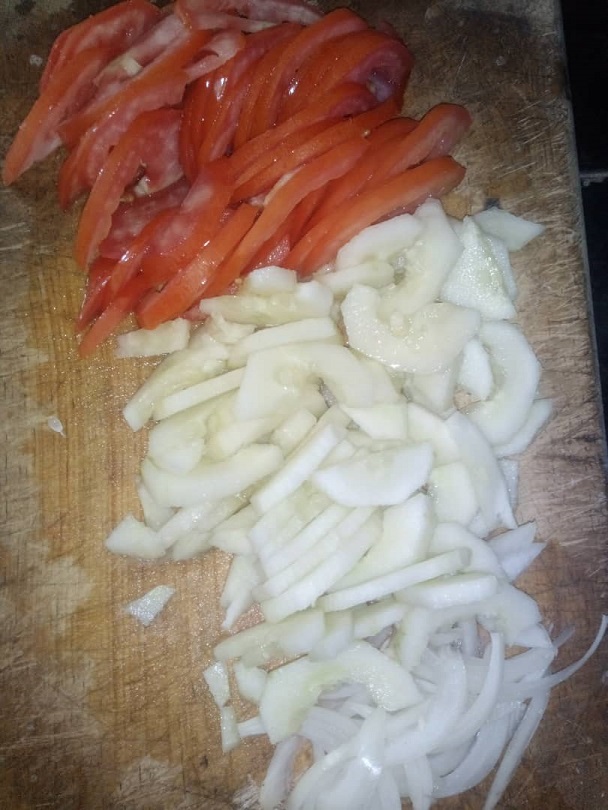 3- We cut the lettuce and mix it with the tomato, cucumber and onion. Add salt, two tablespoons of oil and two tablespoons of vinegar, stir and reserve. We can also substitute vinegar and oil for mayonnaise.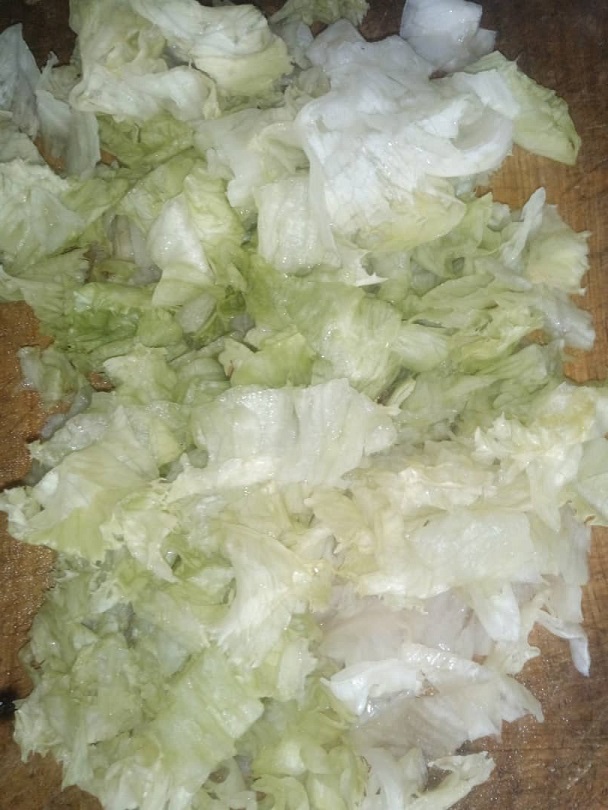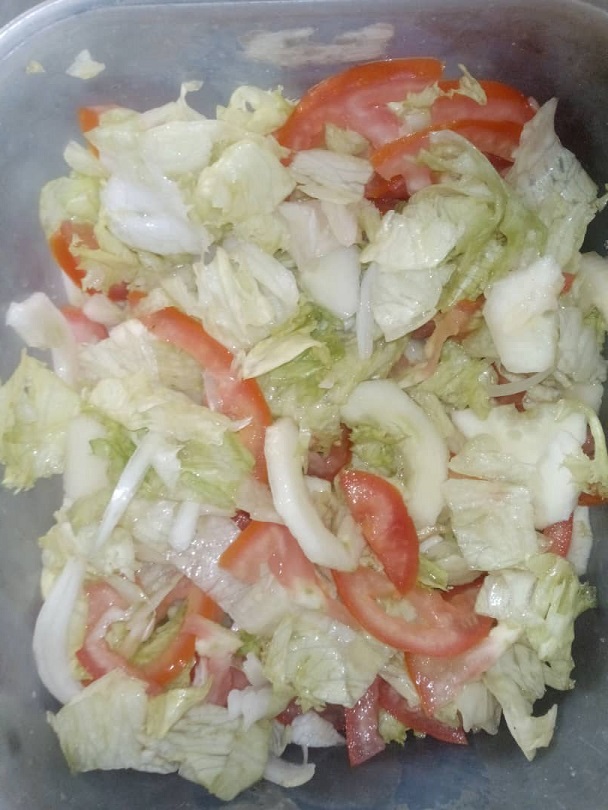 4- Finally, we fry the fish, I chose lamparosa and cojinova. Add salt to the fish and bring a pan to the fire with enough oil. When hot, fry on both sides.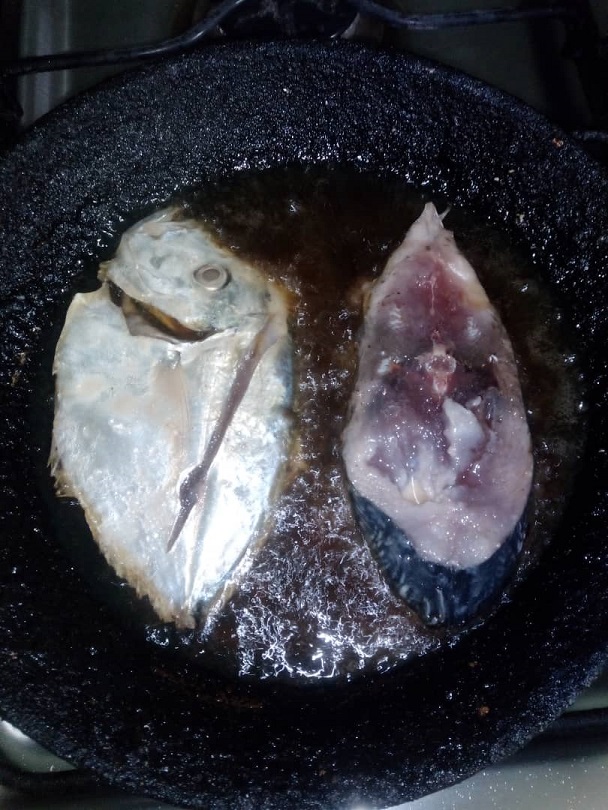 5- We already have the fish, vegetables and salad ready, now we just have to serve and enjoy.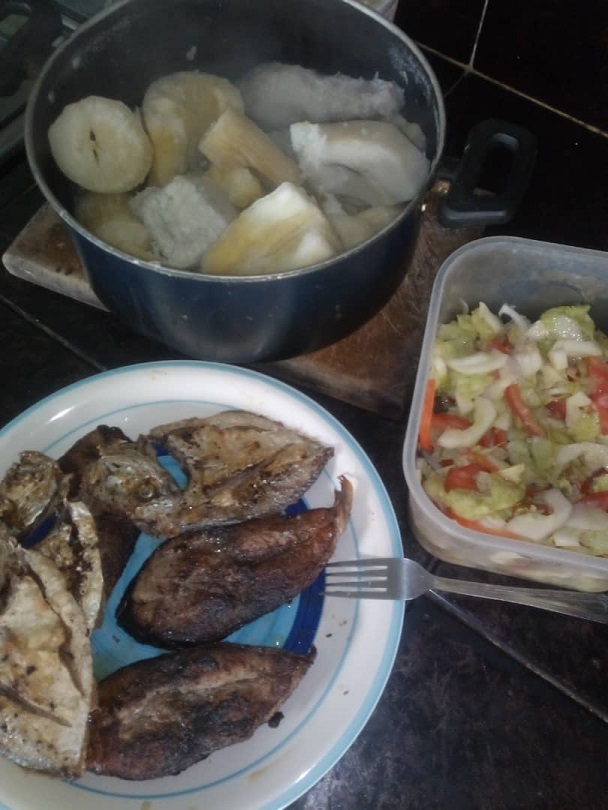 Bon Appetite.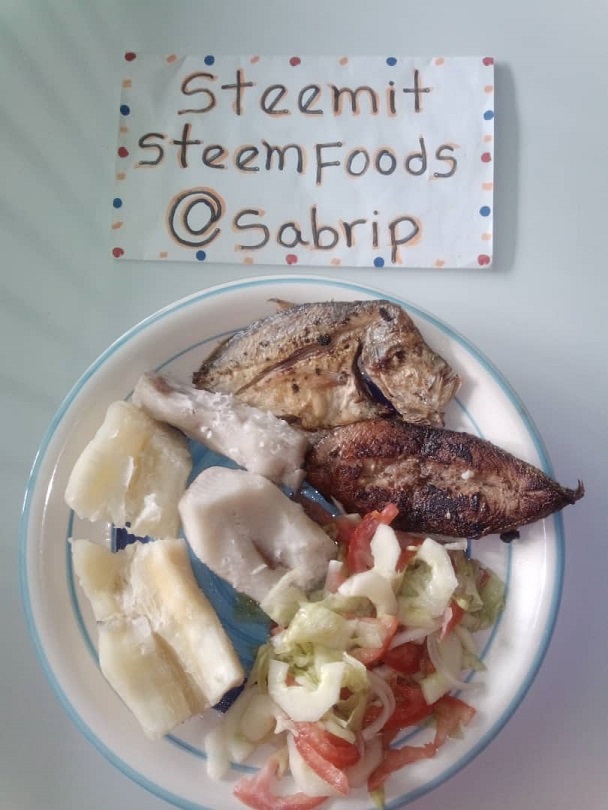 Until next time and happy start to the week friends.