Hola mis estimadas mujeres hermosas de la comunidad SteemWomen Club y les comento que ¡MI AMOR ETERNO, MI MADRE!
Hello my dear beautiful women of the SteemWomen Club contest and tell you that MY ETERNAL LOVE, MY MOTHER!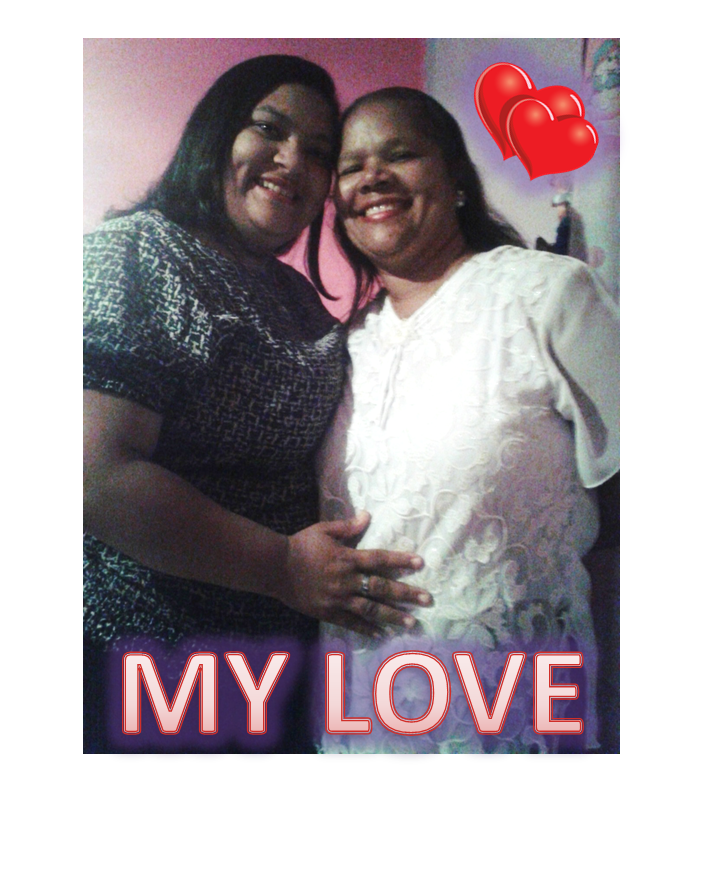 Mi madre, Dalia Ortega de Rodriguez, tiene 55 años de edad y es el pilar de nuestra familia y mio principalmente, es una mujer virtuosa como lo señala DIOS en su palabra, tiene 26 años de matrimonio con su amado esposo y trajo al mundo a cuatro hijos, La primogénita soy yo, sigue el moreno de la derecha, luego el chinito que esta a mi lado y por ultimo la chiquita que ya no esta tan chiquita. Ya la familia creció ya que mi hermano el que me sigue se caso y tiene dos hermosos niños.
My mother, Dalia Ortega de Rodriguez, is 55 years old and is the pillar of our family and mine mainly, is a virtuous woman as GOD says in his word, has 26 years of marriage with her beloved husband and brought into the world four children, The firstborn is me, then the brown on the right, then the chinito who is next to me and finally the little girl who is no longer so small. The family has grown since my brother, the one who follows me, got married and has two beautiful children.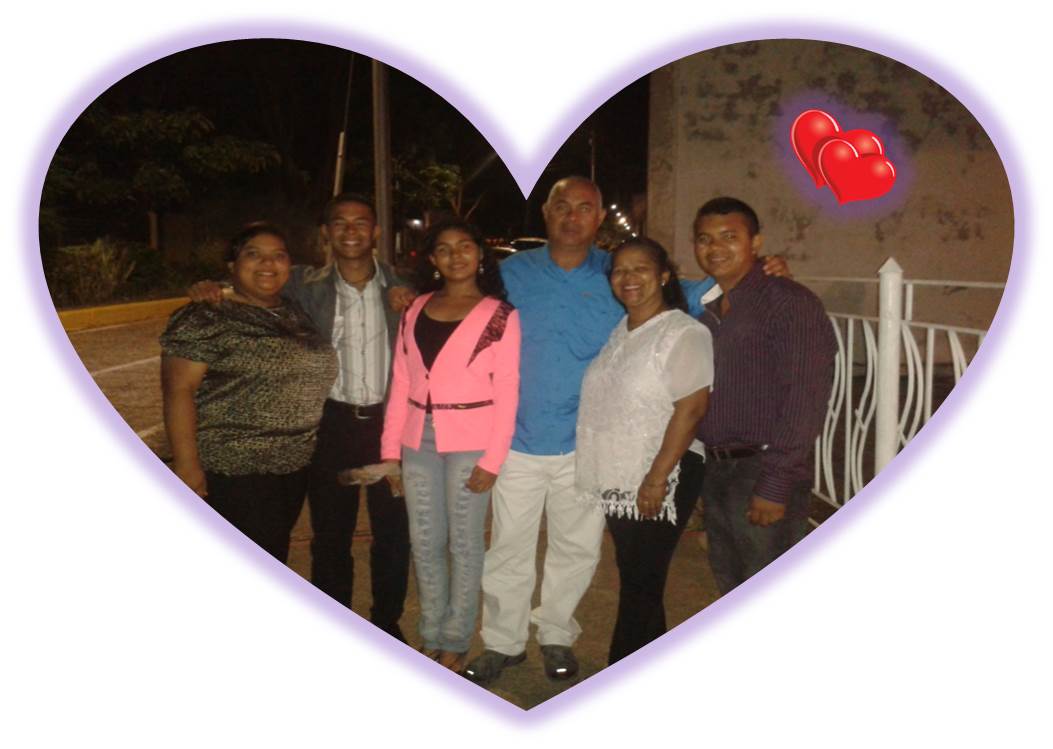 Mi madre es una mujer TODO TERRENO, hace de todo un poco pero lo que mas le gusta hacer es cocer, siempre se la pasa inventando cosas ya que tiene una mente muy creativa, de la nada saca algo. Es muy inteligente.
My mother is an ALL-TERRAIN woman, she does a little bit of everything, but what she likes to do the most is baking, she is always inventing things because she has a very creative mind, she gets something out of nothing. She is very intelligent.
Es mi compañera de aventuras y viajes, amo viajar y con ella mas, yo voy cantando siempre en mis viajes y a ella le gusta eso, hasta pide otra jajaja, generalmente siempre la chiquita esta a mi lado y mi madre se motiva mas cuando es para Puerto cabello o la playa, aquí les muestro una cuando fuimos a la llovizna en Puerto Ordaz estado Bolivar, Venezuela.
She is my companion of adventures and trips, I love to travel and with her more, I always go singing in my trips and she likes that, she even asks for another one hahaha, generally the little girl is always by my side and my mother is more motivated when it is for Puerto hair or the beach, here I show you one when we went to the drizzle in Puerto Ordaz Bolivar state, Venezuela.
Es mi ejemplo a seguir y la amo hasta el infinito y mas allá, es BUENA ESPOSA, cumple con eso que dicen cuando se casan: "EN LAS BUENAS Y EN LAS MALAS" Siempre transmitiendo su alegría que contagia a cualquiera.
She is my example to follow and I love her to infinity and beyond, she is a GOOD WIFE, she fulfills what they say when they get married: "IN GOOD TIMES AND IN BAD TIMES" Always transmitting her joy that is contagious to anyone.
Es una excelente hija que honra a su madre con apoyo económico y atención en todas sus áreas cuando se requiere, ademas, es una hermana amada por todos, cuando sus hermanos la ven es una gran alegría y se toman fotos a cada rato para poder mantener el recuerdo en el tiempo ya que muy poco se ven.
She is an excellent daughter who honors her mother with economic support and attention in all her areas when required, besides, she is a sister loved by all, when her siblings see her it is a great joy and they take pictures all the time to be able to keep the memory in time since they rarely see each other.
Mi amada Madre es una muy buena amiga, con el don de escuchar y aconsejar de una manera imparcial, esta señora es concuñada de mi madre y amiga, aquí disfrutábamos de unas ricas cachapas en el cumpleaño de mi madre, ella también tiene a toda su familia en Puerto Cabello.
My beloved Mother is a very good friend, with the gift of listening and advising in an impartial way, this lady is my mother's sister-in-law and friend, here we enjoyed some delicious cachapas on my mother's birthday, she also has all her family in Puerto Cabello.
Pero hay una mejor amiga aun que tiene desde niña, es nuestra tía Yani, ellas son como dicen ellas LA UÑA Y LA MUGRE pero mi mama salta rapidito y dice que ella es la uña jajajaja... ¡Pila la mujer! Mi MADRE es el amor de mi vida.
But there is even a better friend that she has since she was a child, she is our aunt Yani, they are as they say THE NAIL AND THE DIRT but my mom jumps quickly and says that she is the nail hahahahaha.... Pila the woman! My MOTHER is the love of my life.
No solo la familia la ama, también las amigas mías, las de mis hermanos y así se extiende a sus padres... este estado le realice un capture de pantalla ya que me agrado lo que expresaba esta amiga que es como una hija mas de mi madre, aquí esta con sus loros que ella les dice "mis bebes", son los loros amorosos te dan los buenos días y te dicen "Hola mi amor" Cantan las canciones de la iglesia, mi madre es Cristiana Evangélica y ellos también:
Not only the family loves her, but also my friends, my brothers' friends and so it extends to her parents... I took a screen shot of this state because I liked what this friend expressed, she is like a daughter of my mother, here she is with her parrots that she calls "my babies", they are the loving parrots that say good morning to you and say "Hello my love" They sing the songs of the church, my mother is an Evangelical Christian and so are they:
Al principio me daba mucho celos, hablo de mis 12 años de edad, actualmente le doy gracias a Dios por todos los que aman tanto como yo a Mi Madre ya que es bonito que quieran a tus seres queridos, realmente son muchas personas las que le dicen MAMA DALIA o MAMI DALIA, Esa es la razón del origen de su nombre aquí en la plataforma, ella es @mamidalia
At first I was very jealous, I'm talking about my 12 years old, now I thank God for all those who love as much as me to My Mother because it is nice to love your loved ones, there are really many people who call her MAMA DALIA or MAMI DALIA, That is the reason for the origin of her name here on the platform, she is @mamidalia
Es abuela de este par de nenes bellos que son mis sobrinos, los disfrutamos al extremo hasta que mi hermano tomo la desición de irse del país con su esposa e hijos para poder darles una mejor calidad de vida, ¡nada fácil la cosa aquí en Venezuela!.
She is the grandmother of this pair of beautiful children who are my nephews, we enjoyed them to the extreme until my brother took the decision to leave the country with his wife and children to give them a better quality of life, nothing easy here in Venezuela!
Otra de sus cualidades es que ama compartir y en especial el día de su cumpleaños, siempre esta radiante y alegre.
Another of her qualities is that she loves to share and especially on her birthday, she is always radiant and cheerful.
Algo que admiro mucho de Mi amada madre es que tiene el don de dar, si alguien necesita algo que ella tiene con gusto se los da sin dolor y menos queja simplemente se desprende de eso y ya, tiene mucha paciencia para soportarnos, tolerarnos y entender los diversos caracteres de todos sus hijos, nietos y esposo. Es una gran mujer y la AMO ya que siempre ha estado conmigo, en las buenas, las malas, las peores para apoyarme con una palabra de aliento, ella es para mi ese motor que me impulsa a seguir adelante, que cree en mi y en mis proyectos sin dudar de mi capacidad y animándome a continuar siempre, llora y ríe conmigo en mis fracasos y logros... para mi simplemente puedo explicarles que es lo mas importante de mi vida. LA AMO Y AMARE HOY, MAÑANA Y SIEMPRE... ES MI AMOR ETERNO.
Something that I admire a lot about my beloved mother is that she has the gift of giving, if someone needs something that she has she gladly gives it to them without pain or complaint, she simply gives it away and that's it, she has a lot of patience to put up with us, tolerate us and understand the different characters of all her children, grandchildren and husband. She is a great woman and I LOVE her because she has always been with me, in the good times, the bad times, the worst times to support me with a word of encouragement, she is for me that engine that drives me to move forward, she believes in me and my projects without doubting my ability and always encouraging me to continue, she cries and laughs with me in my failures and achievements... for me I can simply explain that she is the most important thing in my life. I LOVE HER AND I WILL LOVE HER TODAY, TOMORROW AND ALWAYS..... SHE IS MY ETERNAL LOVE.
Su mayor sacrificio en la vida fue decidir hace 26 años comprometerse con quien hoy día sigue siendo su esposo, su razón principal como toda madre soltera fue darnos la estabilidad a sus hijos, ella trabajaba muy duro para cubrir nuestras necesidades y mi abuelo, su padre, le ayudaba mucho hasta que enfermo y murió hace 28 años.
Her biggest sacrifice in life was deciding 26 years ago to get engaged to the man who is still her husband today, her main reason as every single mother was to give stability to her children, she worked very hard to cover our needs and my grandfather, her father, helped her a lot until he got sick and died 28 years ago.
La distancia desde Puerto Cabello estado Carabobo hasta Cantaura estado Anzoategui es mucha, para poder visitarlos, antes lo hacíamos en vacaciones anuales actualmente es muy complicado por el alto costo de los pasajes y la escases de combustible en Venezuela.
The distance from Puerto Cabello, Carabobo state to Cantaura, Anzoategui state, is a long distance to visit them. Before, we used to visit them during annual vacations, but nowadays it is very complicated due to the high cost of fares and the scarcity of fuel in Venezuela.
Se volvió costumbre el realizar llamadas telefónicas para mantener el calor familiar y gracias al avance tecnológico actualmente se pueden realizar videollamadas. Para mi madre estar lejos de su Madre y familia es el sacrificio mas grande que en su vida ha hecho. Pero gracias a DIOS y a su desición hoy día Todos estamos bien y logramos tener una educación y estabilidad.
It has become customary to make phone calls to keep the family warm and thanks to technological advances, video calls can now be made. For my mother being away from her mother and family is the biggest sacrifice she has ever made in her life. But thanks to GOD and her decision today we are all doing well and we are able to have an education and stability.
¡MI AMOR ETERNO, MI MADRE! | MY ETERNAL LOVE, MY MOTHER!
---
---
VIVIR, SER FELIZ, AMAR Y SER AMADA… / TO LIVE, TO BE HAPPY, TO LOVE AND BE LOVED...
QUE LOS ÉXITOS NOS ACOMPAÑEN A TODAS EN ESTE NUEVO AÑO 2021, QUE SIGAMOS SIENDO MUJERES EMPRENDEDORAS Y EMPODERADAS / MAY SUCCESSES ACCOMPANY US ALL IN THIS NEW YEAR 2021, MAY WE CONTINUE TO BE ENTERPRISING AND EMPOWERED WOMEN
---
---
Si quieres unirte a este club de MUJERES solo toca la imagen y te llevara directo a la comunidad... Invito a @mamidalia @gressy @kimbi09 @dali13 Mujeres y Jóvenes emprendedoras y exitosas.
If you want to join this WOMEN'S club just touch the image and it will take you straight to the community... I invite @mamidalia @gressy @kimbi09 @dali13 Women and Young entrepreneurs and successful.
¿QUIERES PARTICIPAR? Aquí te dejo el enlace, no pierdas tiempo. / DO YOU WANT TO PARTICIPATE? Here is the link, do not waste time.
Fuente de imagen