Peach, peach tree - a plant of the subgenus family Pink, almond. Very close to the almond tree, which only differs in fruits. The peach tree is a thermophilic tree, not very tall, that forms a broad crown, has lanceolate leaves with a jagged edge and almost sessile pink flowers that appear before the leaves develop.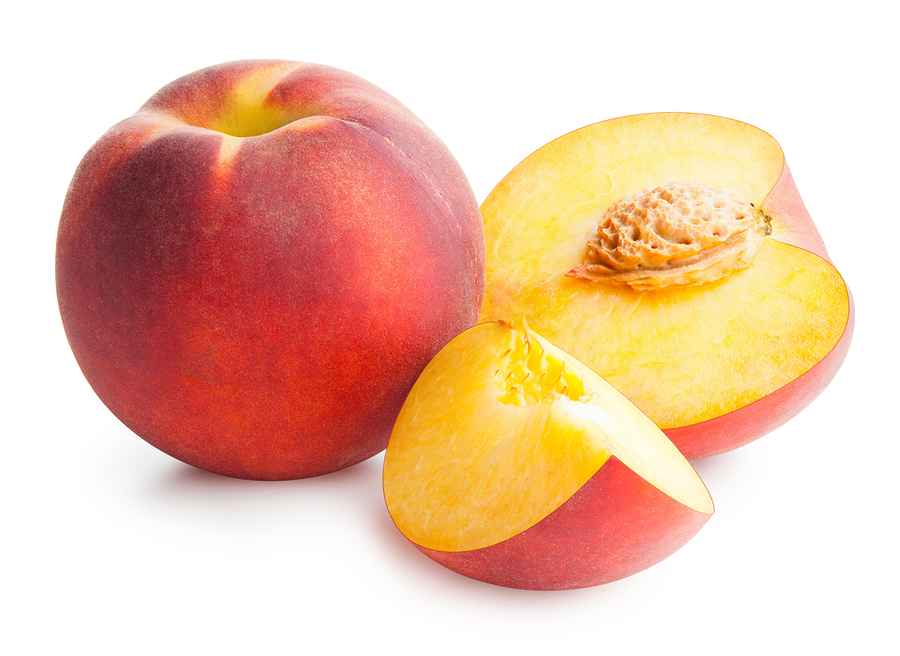 Fruit, peach: ripe, very juicy, spherical, with a groove on one side, usually velvety. The bone is wrinkled, wrinkled and with pointed dimples. The fruits ripen in July-August. It is believed that the native land of the peach is in northern China, and in Europe it was decided to raise it in Italy. The plant is grown in a moderately warm or subtropical climate, the main peach plantations are concentrated in the Caucasus, Central Asia, on the southern coast of Crimea, in Moldova, Ukraine, southern Kazakhstan, Armenia, Georgia, etc.
Ripe peach fruits contain: sugar (up to 15%), organic acids (quinic, malic, tartaric, citric, etc.), essential oil, minerals (potassium, calcium, iron, copper and others), ascorbic acid (vitamin C ), Vitamins B, provitamin A, pectin substances. Peach fruits contain a large amount of carotene, especially yellow varieties. Peach seeds contain up to 60% fatty oil with a characteristic almond smell, essential oil (bitter almond), amygdalin glycoside, which carries the almond smell. Peach fruits have mild diuretic and laxative effects. Organic acids and essential oils contained in the pulp of fruits stimulate gastric secretion, improve digestion and increase appetite. Due to the high content of minerals in peaches (iron, copper and others), it is used in the treatment of anemia and gastritis. Also in the fruit pulp contains potassium salts, which are indicated for the alteration of the heart rhythm and other heart diseases.
In case of cardiac arrhythmias, anemia, stomach diseases, with low acidity, with constipation, drink 1/4 cup of peach juice 15-20 minutes before eating. Peach fruits are rich in vitamins, so their use as a prophylactic for colds, infectious diseases, vitamin deficiencies is recommended; Vitamins have an adaptogenic effect, that is, they help the body adapt to the adverse effects of the environment. Fresh peach fruits contain a large amount of sugars (dried fruits contain up to 70-80% sugar), therefore, these fruits are contraindicated in diabetes and obesity. In addition to the fruits themselves, in the folk medicine for rheumatism and gastrointestinal diseases, a decoction of peach leaves and flowers is also used. Fresh peach flowers are a good diuretic, the seeds have anthelmintic properties.
The use of peaches is prohibited in obesity and diabetes due to the high content of carbohydrates and sugar in this product. In addition, peach allergies are possible, especially if they have a velvety surface with pollen. You also need to know that peach bones are toxic. Excessive consumption of peaches can cause dysbiosis and indigestion. In addition, it is not advisable to abuse peaches with high acidity, so as not to cause complications. Do not eat fruits with a shrunken or dry bone, especially for children, since they most likely have been processed with chemicals for the longest possible storage period. Peaches also have an exciting effect, so they are not desirable for people with an excitable nervous system.