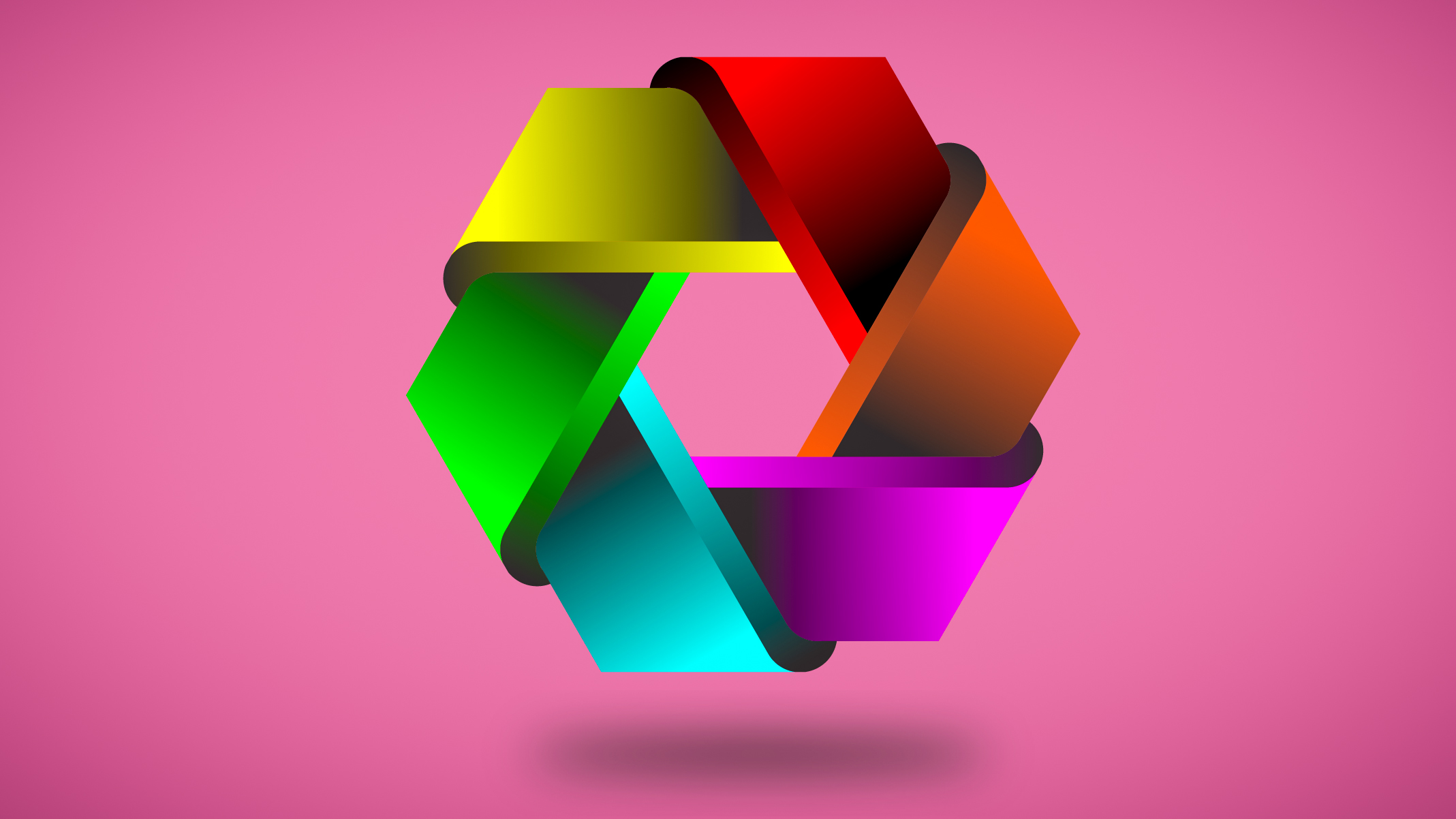 ---
For the past few days, I was creating the Photoshop artworks and posting their detailed creation process and tutorial here. Today I decided to create some cool 3D logo and share them with you. I created this intertwined hexagon 3D logo and this has turned out to be pretty awesome. I have also recorded the detailed tutorial for it and uploaded it on my YouTube Channel. In this post, I will share the whole creation process with the explanation of the techniques and tools in short so you can have the idea of how I created it.
---
Step 1. Take a new artboard, turn on the smart guides and create the guidelines with the intersection point at the center. This point will be the pivot point for the rotation of our polygons and circles.
Step 2. Using the intersection point ,draw the four concentric hexagon polygons like this.
Step 3. Draw the tangent lines on these hexagons to draw the circles in the next steps.
Step 4. Draw the three smaller circles touching these tangent lines and the sides of the polygons.
Step 5. With the shape builder tool, combine these parts as the following images.
Step 6. Rotate these shapes around the pivot point by 60 Degrees, copy and complete the hexagon.
Step 7. Create six gradients and apply them to these shapes.
Step 8. Add the drop shadow below this shape and create the background.
And we are done with this cool 3D hexagon polygon logo designing. Here I have briefly explained my workflow , if you wanna see the whole detailed tutorial about it. Watch the whole video on my YouTube channel below.
---
I am a professional digital artist, photo-editor and motion designer having experience of 5 years. If you also want these cool effects and creative logo animations for your text, logo or graphics, I will design them for you at very reasonable prices. You may contact me on telegram, discord or Fiverr. Here are my contact ids for these social handles.
FIVERR : https://www.fiverr.com/grocksg/ (Fiverr is a marketplace for the freelancer, you can watch my portfolio there and past works I have done for clients and place your own orders, it is very secure and safe)
---

---

---