My mother is the undisputed champion of lentil rissoles. Since 1973, she has been making the most perfect rounds of yumminess, making my father emit little satisfied sounds as he munches down on what he declares his favourite meal ever, which is quite an accolade, as Mum's a kickass cook. You'd think that the ability to make said rissoles by her daughter would be inherited or at least taught. 'They're so easy' she says. 'Just cook the lentils, add...' and so on. Except, every time I've tried to make them, they've fallen apart in sloppy messes, either in the forming stage or as I fry them. Most rissoles or patties I make do. You see, I'm an intuitive cook - measuring precisely is beyond me, and Mum measures everything, following recipes in her folder of newspaper and magazine clippings and internet finds she's been compiling since the family became vegetarian in the 1970's.
Not Mum's lentil burgers. She's never instagrammed her food.
This week, I had to tell Mum I nailed it. I finally created the easiest, fail safe veggie pattie come falafel come rissole ever. They didn't fall apart. They worked twice, with two different sorts of beans. And they earnt the 'I Could Eat These Every Day' award from my man. Mum's reply? 'Oh yes, I've been making similar patties this year - I just froze twenty of them for easy meals'. Gah. Why is Mum always one step ahead of me?
The plotting, scheming and planning of these falafels (I'll call them falafels, because they are bite sized ish, and contain beans - traditional falafels have chick peas) started with the purchase of one giant bag of hemp seeds.
Why Hemp Seeds?
I can guarantee that Mum wasn't using hemp seeds in the 1970's, anything cannabis related being shown the sign of the cross by the mainstream media. However, hemp has been used for centuries as a food, and is looked at more and more as a viable food crop. Whilst expensive, a little goes a long way, and these falafels only take about 1/2 cup each.
Hemp seeds have as much protein as soy beans1, which is good news for those that might not be able to handle soy because of gastrointestinal intolerances or concerns over GMO and the damage of mainstream agriculture that cuts down forests for millions of acres of soy beans.
Hemp is touted as being extremely high in omega 3's and other nutrients that suggest it is good for heart health. It's very rich in essential fatty acids (EFAs) and other polyunsaturated fatty acids. However, a lot more research needs to be done, according to this research paper - hemp is underresearched particularly because of it's association with cannabis as a drug.
According to this advisory study hemp is like many other nuts and seeds, containing a lot of amazing nutrients for our bodies. They contain a lot of protein, omega oils and dietary fibre, as well as magnesium, phosphorus, manganese and iron.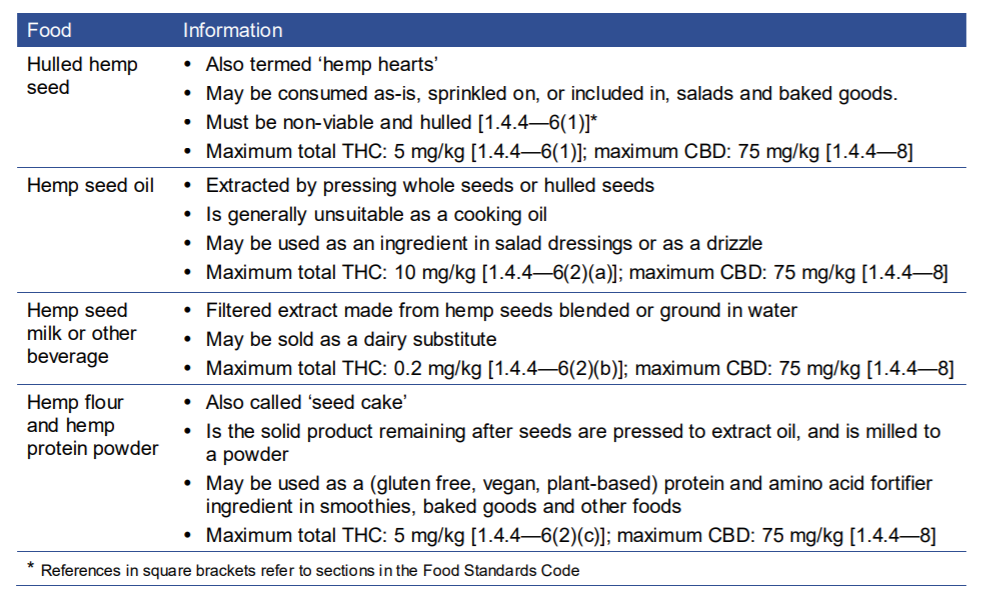 Image source
Hemp products have also been touted as being able to cure diabetes (hemp kombucha) or dermatitis - however, like any 'natural medicine', do your own research. The bottom line is hemp seeds are a great addition to any diet.
In my cupboard, I have a lot of hemp flour, which I add small amounts to muesli slices or cakes as I find it very green and quite dry. I do like hemp seed oil as an alternative to fish oil, and hemp protein powder is good in smoothies. Out of all the hemp seed products, however, hemp seeds are my favourite - they are nutty and palatable, great in mueslis and protein bars and sprinkled on salads.
Do you have a favourite hemp food product?
Borlotti Bean Falafels with Berbere Spice
Berbere (ber – be – ray) spice is an Ethiopian spice mix that is reminscent of a curry powder or a morroccan style tagine powder. It's usually hot and spicey - in fact, the word means 'pepper'. There are many different versions of this spice mix, but it essentially is made of hot chilli, garlic, ginger, turmeric, coriander, turmeric and other spices. If you don't have any berbere spice, try a curry powder or your favourite spicey spice blend!
1 can drained borlotti beans
1 tbsp of berbere spice mix
1 handful of fresh parsley
Juice of 2 lemons
1 tbsp peanut butter
1 tsp of tahini
1 small shallot or spring onion
1/2 cup of hemp seeds
Blend all ingredients except the hemp seeds. The lemon should be added gradually, depending on the kick in your blender - whilst it adds great flavour, I used it to help blend the beans with the other ingredients. Then, add your hemp hearts and blend so they are mixed through. Form into patties and coast with more hemp seeds, then fry in oil until golden. Serve on top of salad with a vegan sour cream.
A Note on Vegan Sour Cream
There are many easy recipes for a creamy dairy free 'sour cream'. You can make it with aquafaba or with nuts. Lemon juice to me is the key to this, giving it a 'sour' taste. The easiest way to make it, however, is with coconut yoghurt, simply adding salt, lemon juice and whatever herbs you like, if using - in this recipe, I used parsley. For a nut cream, simply blend nuts with lemon juice to the desired consistency, along with a bit of coconut or nut milk or coconut cream.
Black Bean Falafels with Sauted Kale & Corn
There's something about mexican flavours that makes me desire corn. Rather than popping these falafels on a bed of salad, they were balanced on top of lemony kale and shaved corn on the cob, sauted with coconut oil and liberally doused with lemons. Lemon and kale are amazing together - the more lemon the tastier.
As for the falafels, I followed the same recipe from the day before, with a few simple switches. This time, I used black beans, and changed my spice mix slightly, adding a little fire cider as I was running low on lemons and wanted a slightly different tang to the lemony kale. Fire cider is a fantastic lemon subsitute, and all the better for having garlic infused into it, which my husband tolerates in this form but not raw.
This time, the sauce or dressing was coconut yoghurt with smoked salt (I find coconut yoghurt on it's own a little too sweet for a savoury dish, and it always seems to need salt in my opinion) and smoked paprika. Fresh coriander would be great in this dressing. A splash of fire cider also gave it a bit of tang that you'd expect from a mexican style sour cream.
Mexican Style Black Bean Falafels
1 can drained black beans
1 tbsp each of ground cummin, turmeric and coriander
1 handful of fresh coriander
4 - 5 slices of jalapeno
Splashes of fire cider
1 tbsp peanut butter
1 small shallot or spring onion
1/2 cup of hemp seeds
Blend the first seven ingredients first, without the hemp seeds. It wants to be quite thick - in fact, my blender struggled a little as it's a cheap blender, so yours might work a little better. If it's struggling to blend, add splashes of fire cider or lemon juice. Don't bother blending until it's really smooth - chunks of black bean add interest and texture. Then, add your hemp seeds and blend until mixed. If your mix is a bit of the liquid side (only if you've accidentally added too much liquid) add a few more hemp seeds. Roll the mixture into 6 - 7 balls, and toss in a bowl of hemp seeds. Fry with oil of choice until golden brown, and serve on top of sauted vegetables with a drizzle of coconut sour cream (and extra jalapenos, of course!).
Have you ever made hemp seed falafels? What recipe did you try?
What is your favourite vegan rissole recipe?
This post was created for #fruitsandveggiesmonday, an iniatitive by @lenasveganliving on Steem. Join in with your vegan recipes on Mondays to win, and get inspired by great plant based food. Natural Medicine also proudly contributes a little steem to the reward kitty.
https://gateway.ipfs.io/ipfs/QmcGSZxvsXD8YbSCNAo6KWc4a9RjXyRCjWupZdPXJapkXk
@naturalmedicine II Discord Invite II #naturalmedicine