Thank you so much for joining Steemitbd Curation Show on July 12, 2019 and sharing your posts. Every Friday Steemit Bangladesh @steemitbd arranges Curation Show. And you have an opportunity to join this show and share your posts. It will help you get more exposure for your content.

Steemitbd is a Bangladeshi community that helps and supports Bangladeshi Steemians on their Steemit journey. Steemit Bangladesh arranges Curation Show every Friday at 10:00 PM (GMT+6) to support and encourage Steemians to make content and add value to the lives of others.
How can you join Steemitbd Curation Show?
If you are from Bangladesh and want to join our Curation Show, you're most welcome! You have to be present in the show and drop your post link in #native-postpromotion channel. Your post should not be older than 3 days.
We will invite you to present your article. When you make any content, it could be an article or video, there is something that is behind the scenes. We would love to know behind the scenes stories of making the video or writing the article. You can talk about your post and let us know more about it. If you want to share other Steeminas' post, you can also do that.

12th July 2019
In the show, we get to know each other better. @parvez22 and @rajuakon joined the show for the first time and presented their posts. Let's read the articles or watch the video of last night Steemitbd Curation Show. Here are the links.
Participant: @parvez22
Post: https://goldvoice.club/steem/@parvez22/humanity-is-the-religion-of-humanity-8785a194b373f
Participant: @rajuakon
Post: https://goldvoice.club/steem/@rajuakon/some-writings-on-nationality-of-bangladesh-1fe3d6ed3f4a2
Participant: @shuvo35
Post: https://goldvoice.club/steem/@shuvo35/own-face-rainy-day
Participant: @priyanarc
Post: https://goldvoice.club/steem/@priyanarc/x5kyicbjbfg
Participant: @hafizullah
Post: https://goldvoice.club/steem/@hafizullah/puf1xk6s4k1
Participant: @blind-spot
Post: https://goldvoice.club/steem/@blind-spot/fireworks-during-day
Thank you very much for reading this post. I am a support member of @steemitbd and host of Steemitbd Curation Show. We need your support and suggestion so that we can help and support more Steemians on their Steemit journey. Please feel free to let us know your thoughts in the comments below.
If you are from Bangladesh, join our Steemitbd Community.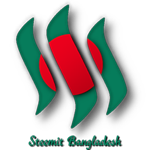 A Youth Run Community Organization from Bangladesh 50SP100SP200SP500SP1000SP2000SP5000SP10000SP