The School of Minnows was down for a few days
We are glad to announce that it looks like the school of minnows is back up and running.
Think something happened with the recent upgrades.
Be sure to join @schoolofminnows school if you are a minnow,
whales are welcome also!

Such a great resources for building up all the minnows in the steemit community.
We are keeping an eye on the @schoolofminnows @resources:
The school is up by 52% from the last review 8 days ago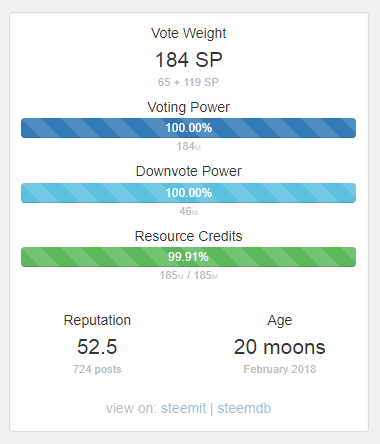 # https://steemd.com/@schoolofminnows

The School is in the Green!
All the Minnows on Steemit should swim with the @schoolofminnows
Sources
1. https://goldvoice.club/steem/@resources/the-school-is-still-in-the-green
2. https://busy.org/@jamjamfood/learn-something-about-steemit-6-user-levels-on-steemit-are-you-a-red-fish-or-a-minnow