There's a long history of wall art here in Bangladesh. People love to convey messages to the larger group of the public through wall arts. Not only that but wall art is also a way to showcase the history, thought, protest, support and many more. That's why you may get to see hundreds and thousands of wall art around the country.
I can remember, a year ago some special wall art flashes all over the capital city Dhaka. Those art indicating current unfair policies of the government and citizen's life stats. One of the popular messages of that wall art was "Subodh tui paliyey ja ekhon shomoy pokkhey na" (Flee Subodh, time is not on your side) or Subodh tui ghure dara (Subodh, turn around and protest. Those messages were so powerful, the government took initiative to remove them from the wall. You can find more about this Here.
You can understand how wall art or graffiti can convey messages and represent something. Well, the Campus of University of Dhaka is one of the major places where you can get to many wall arts. Some of the represents history, some of them are just about art and culture or some of them are about politics. I find some mural art while visiting the campus, which was colorful and represents our history.
This art is on our Monument for language martyrs. We call it Shaheed Minar, which symbolizes our love and sincerity for the language martyrs.
This is 'Curzon Hall'. It's a British Raj-era building and now it's a home of the Faculty of Sciences at the University of Dhaka.
This art represents a child protester who was from probably during the 90's Martial law Government. He was also taken part in the protest against the government.
These are three popular vasha shaheed ( language martyrs) who sacrifices their life during the 1952's protest.
This represent's the protest held to establish Bangla as our mother tongue during 1952.
This is how wonderful the walls look like, full of colorful art and piece of our history. There are many other wall art in the same place. But I couldn't manage to capture all of them. Because it was a crowded place at that time. But there's always the next time, no?
THANKS FOR YOUR LOVE AND SUPPORT!
Much Love

Who I am?
I'm a Mom of a toddler son, have a vast experience working with HR in a multinational organization. Also, I have a good knowledge of Public Administration. I'm life & nature enthusiasts, eager to learn human psychology, trying to live mindfully and a positive learner.


Find me on other Social Places
Twitter Facebook Discord
Proudly supporting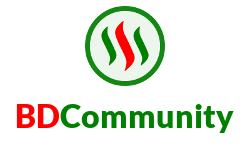 [](https://discordapp.com/invite/6zWpukW)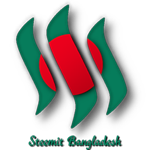 [](https://discordapp.com/invite/f53yV6y)