I couldn't breathe anymore. It felt so suffocating. I was trying really hard to take every breath. And thinking how can I survive like this? I was thinking ways, something to save me!
Oh, wait. It's not a nightmare. The nightmare actually came true? It feels like someone cursed me for this home jail. Having food, entertainment and all can't make me happy anymore. I need to breath.
And so...
I WENT OUT AT THE NIGHT
Living in this crowded city is a curse for sure. Day time, it's all busy. No one can maintain distance even if they try. How pathetic life can be!
Oh, look! A stray dog, walking on the street just like me.
It was 11.30 pm that night. I was feeling pain, I couldn't bear it anymore and went outside. Going outside is even a pain, no? Wearing mask, be conscious, changing everything and washing properly after coming back. But this little refreshment gives me enough energy.
It will make me cry if I talk about how my son was feeling. I can't even imagine how a toddler living three months, totally inside. How much stress and anxiety he may going through. This Friday I will go out with him. I don't care anymore if we catch the virus. I would take all the protection but I will 'fly away' just for a few hours, anywhere nearly to take a fresh breath with him. We need to breath.
Who knew life could be so hard. We were happy and healthy but not it feels we choose to live in this hell. This city feels hell to me, nothing else. It doesn't have any green, no place to go for a walk, have a breath. Only concrete and millions of people.
I'm thinking seriously this time to leave this city forever. But can I? I don't know!
THANKS FOR YOUR LOVE AND SUPPORT!
Much Love
Who I am?

*I'm a Happy and Proud stay home Mom of a toddler boy.
I'm a life & nature enthusiast, I love to learn human psychology, I'm a 'Book worm' and very introvert but also love to travel. I'm trying to live mindfully and most importantly, I'm a positive learner.*

Find me on other Social Places
Twitter Facebook Discord
Proudly supporting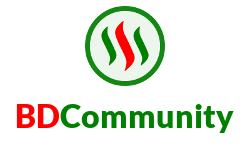 [](https://discordapp.com/invite/6zWpukW)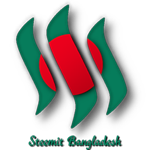 [](https://discordapp.com/invite/f53yV6y)

[](https://discord.gg/3YJz9fw)