You Only Get One Change!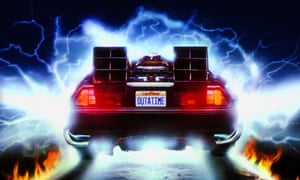 What would it be?
Now given the fact that you had a flux capacitor and it was functional and you could figure out how "Doc" was able to make it work, what would you change?
1st Pick
Now I am sure that a lot of folks would dial up 2009 and take advantage of the all time low of bitcoin. Other than making you rich what would it accomplish? Think deeper on your one change!
2nd Pick
Some of you may dail up September 10th 20001, with the hopes of stopping the worst day in US history from happening. This would be very heroic but I am afraid that it would have only postponed the gruesome Attack.

Source
3rd Pick
Some my dail up November 22nd 1963, Wow! Think about what the world might be like if JFK had not been assassinated on November 23rd, 1963.

Source
4th Pick
Someone out there would probably pick any day or month in 1964, think about being able to go to the bank, buy a box of 90% quarter for $500. This again would only add a financial gain to you.
As I write this post my pick has changed, it has also caused me to think about things and come to the conclusion of what My Pick would be. Now I am not going to share it right now.
I Want To Hear Your Change
Now what I am going to do Is wait to tell you mine untill I hear yours and maybe just maybe I will give away a little something to the best response.
Would it be for your benifit?
I would hope not!
Would You do Something Heroic?
Could change the world forever!
What ever it is I want to hear it!
Dont pick one of the 4 listed!

Source
So Jump in, Dail up your Date and Let us know what you would change!
Thanks for stopping by and good luck one response will win a Steem Silver Round, so think about it.