The word bitcoins comes even before the word "Cryptocurrency". Even I first heard about bitcoin and then knew about cryptocurrency and blockchain. It is that popular. I am wondering if there are any crypto holder who doesn't own a single amount of BTC. Are there?
When considering the Bitcoin ecosystem there are different kinds of stakeholders. Each and every stakeholder getting benefits from Bitcoin.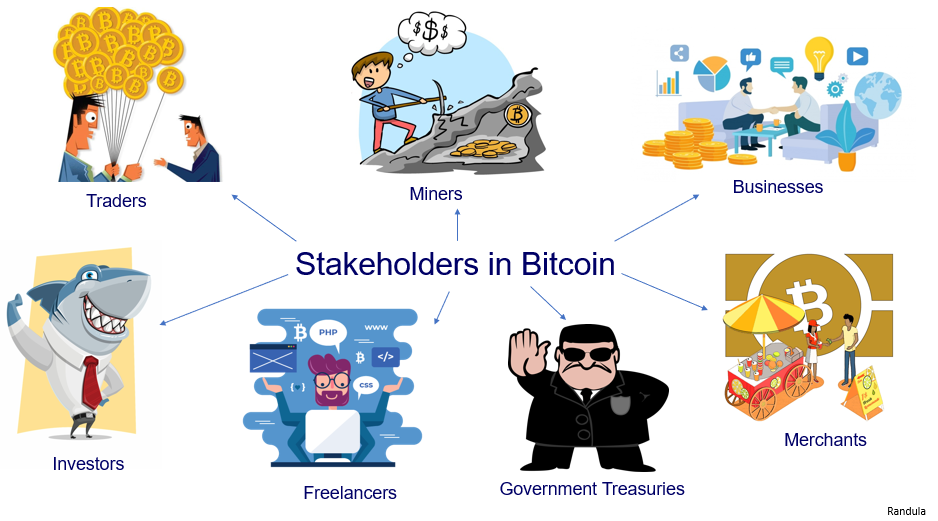 Through this article, I am going to discuss why each of the following major stakeholder categories loves bitcoin. First of all let me talk about my personal experience with BTC.
*

Why do I Love Bitcoin?
I love bitcoin because everyone loves it. Everyone loves it because it's strong and promising price structure for the first reason. When I first coming into crypto, the first thing I heard is Bitcoin. If you check google trends, during the past 16 years, the word 'Bitcoin' has a more search rate than the word 'Cryptocurrency'. That implies how much impact Bitcoin has made in the world.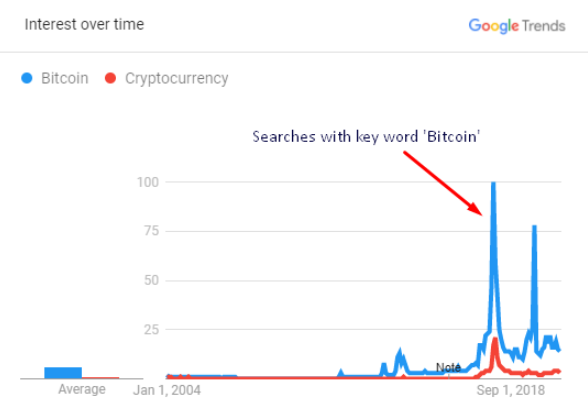 Google Trends 2004-2020
*
My Bitcoin Story
I started my crypto journey two years ago. It was the beginning of 2018. The way I heard about bitcoin is from my university friend. So after that I wanted to find more about bitcoin and In the beginning I didn't have any idea . I did some airdrops to collect bitcoin and that was useless. I used a website to collect bitcoin those days. That website gives a small amount of bitcoin per every hour. So I always used that website to collect bitcoin in every hour.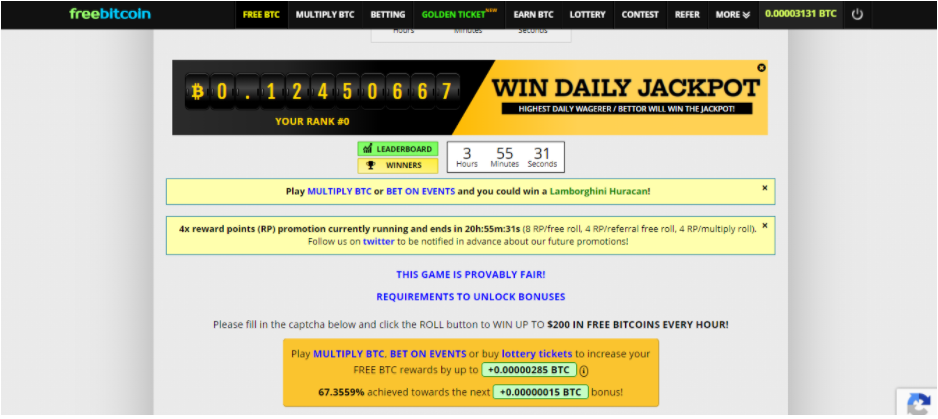 The Site I Used
Actually, I was able to collect the minimum withdrawal amount by doing this. I was very happy even though the value is very low. Those times I used Hitbtc as my exchange and I wanted to send this btc from this website to Hitbtc. Because of my lack of knowledge about crypto, I made some mistakes and anyway I lossed that small amount of btc. That is one sad start of my journey.
After losing that btc amount, I wanted to buy btc anyway. So I bothered my mother and I got 10000 Lkr from my mother to buy Bitcoin. I used a blockchain wallet in those days. I bought bitcoin from my friend and those days I didn't know about security options. I always logged into my wallet to see my balance because that is my first investment. That is also a sad story because one day when I looked at my wallet my poor btc was stolen by someone. Whole my world collapsed because of that. Anyway, there is a quote like 'People learn from their past experiences'. Actually I made those losses as my strengths. Now I am holding a considerable amount of bitcoin And I am proud of myself when I recall my start.
*
Why Do Traders Love Bitcoin?
They are the people who buy and sell bitcoin as intermediate agents. Traders love bitcoin because it's
price very promising
. As the basic laws of supply and demand, when the resource is scarce but the demand is high price increases. Same with bitcoin. The possible existing bitcoin amount is only 21 million, so that makes bitcoin is a scare assert. So the price is maintaining a high value. So for traders, it is promising.
The second reason is the transparent nature in bitcoin. Bitcoin is decentralized and based on blockchain which act as adigital leger. No central man involvement to limit or rule the trading.
Also, bitcoin is calling as digital gold. In 2017 the price of 1BTC exceeded the price of troy ounce of gold. Somehow the famous Bitcoin bull Anthony "Pomp" Pompliano, made a viral tweet on Aug 16, 2020, with the opinion that BTC will surpass the market cap of gold. In 2020 the Market capitalization for Gold is $10,891 Billions according to World Gold Council while the market capitalization for Bitcoin is $199.62 billion. There can be two possible things happen, the gold can be worthless or the bitcoin grows fast. Whatever it is traders have recognized bitcoin as the coin they love most of the time. On the other hand, bitcoin itself has improved it's value by reducing mining rewards periodically from time to time. As calculated the last mined block is scheduled to release on 2140.
*
Why Merchants Love Bitcoin?
Merchants are the businesses who accept bitcoin payments. According to a survey done by
HARTFORD STEAM BOILER
it shows ⅓ Small Businesses Accept Cryptocurrency in USA. Also larger companies like Microsoft, Wikipedia (for donations), Burger King, Subway, Norwegian Air etc accept BTC payment.
Merchants love to add bitcoins for their payment options because it is easy to accept international payments via bitcoin. If it is fiat, it takes extra cost to transfer money. Bitcoin is common in any crypto portfolio which means widely used. Also, the transaction fees are low even compared to debit or credit cards. No central limitations for transactions.
Transactions are anonymous so it is more secure than credit card or debit card payments. The problems like stealing card details, identity threat is not affected for bitcoin-based transactions.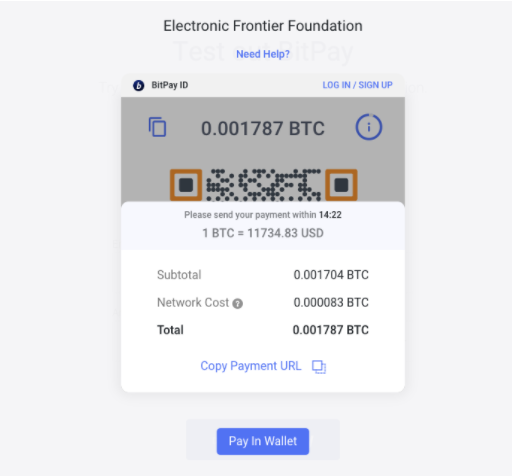 BitPay charges a 1% processing fee to BitPay merchants
The chargeback is a common issue that consumes merchants' money in the bank. The traditional paybacks cost fee from merchants. But the crypto payments including Bitcoin can't be reversed. It is done when it is done. And also payments are fast, even when converting bitcoin for fiat. Funds are not locked up for weeks. The merchant receives bitcoin at the same time that the customer pays. Then the merchant can use Coinbase or a suitable exchange to convert it into fiat if they want. If they hold it for a long time, it gives the benefits of crypto.
The latest good news,
>PayPal has entered the cryptocurrency market, announcing that its customers will be able to buy and sell Bitcoin and other virtual currencies using their PayPal accounts. BBC News Article 24th October 2020
According to the news by BBC the all coins can be stored in Paypal's digital wallet. This would be a big step for Bitcoin.

BBC News Article 24th October 2020
*
Why Freelancers Love Bitcoin
Freelancers are those who accept bitcoin payments are coming under this category.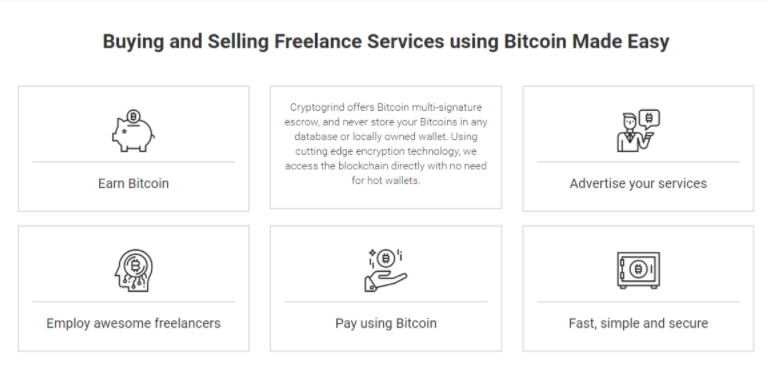 Cryptogrind, a freelancer site paid with BTC
The low cost and fast transactions are the main reasons for the higher attention of freelancers accepting bitcoin. In the traditional payment methods, transaction fees are calculated based on the amount we send. But in blockchain-based transactions, the transaction fee is based on the processing power the service provider uses. Also, the speed of transactions is high due to processing speed.
The anonymity of bitcoin transactions is very applicable in freelancing. The freelancer does not have to reveal himself when receiving the payment. Bitcoin payments avoid users from providing hundreds of personal details.
The background for use of bitcoin has developed so that freelancers consider bitcoin as a good alternative to cash. With the development of technology, P2P invoices(Blockonomics , Gilded ) are also available. So that freelancers can work almost digitally by saying goodbye to traditional payment systems.

Why Investors Love Bitcoin?
The Bitcoin network is
growing larger day by day
. It is widely used, available in almost every exchange, and has many wallets. As well as many businesses accept bitcoin. Even it is open to spend bitcoins using credit cards and debit cards too. With the Defi and other innovations, bitcoin has acquired a sustainable development and has gained the trust of investors as a coin with a long future.
Bitcoin adding new functionalities continuously. The lightning network is one of them. They have added a third layer to the bitcoin blockchain and that layer allows to build a payment channel between the sender and receiver. This channel exists long term between two persons. Transactions through this channel is super fast and very few/almost zero fee. Cross-chain atomic swaps are another technology that gives revolutionary benefits of bitcoin. The early tests were successes for Cross-chain atomic swaps when both blockchains shared the same cryptographic hash function.
I am stopping by here, even though there are other more stakeholders who use and love Bitcoin.
HAPPY BIRTHDAY BITCOIN
*
The price of Bitcoin (BTC) will be 13129.21 USD