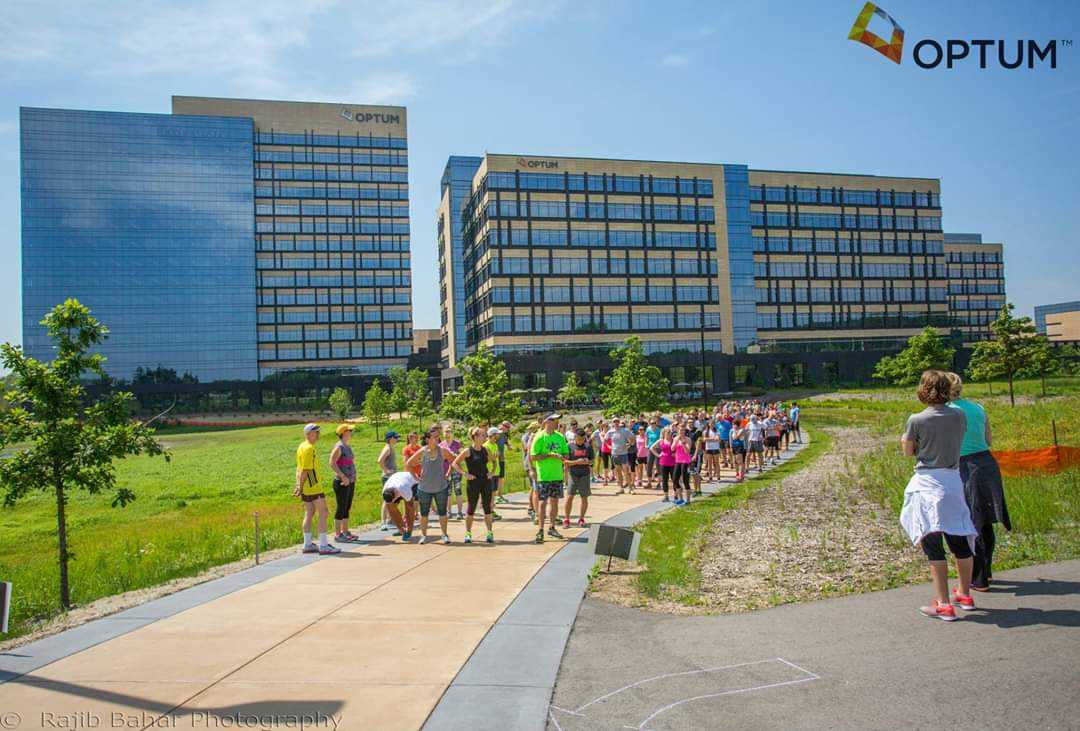 This one is from Optum's run club event. Optum is a child company of UnitedHealth Group. They all were ready to go...
---
Anyways off to the report...
This is the 211th instance of reporting daily activities consisting of walking around the office/ home, and various places in daily errands. Total steps were 6,478.
Useful links related to Actifit side-chain on Steemit blockchain:
* Get fit & earn rewards with Actifit - https://actifit.io/signup?referrer=rajib2k5
* A guild for Actifit users. Please follow it to receive & share rewards with fellow users. If you don't see your Actifit post getting support from the Guild, let me know via the comment section here -> https://beta.steemvoter.com/explore/guild/Actifit_Life or https://beta.steemvoter.com/explore/guild/steemtribes/

---
Other useful sites:
* Buy Steem token directly:
https://www.coindirect.com/?afid=XQCP5OTK
* Robinhood is another good place to invest in cryptos:
https://join.robinhood.com/abdulb152
* Steemit Reward program via Partiko app:
https://Partiko.app/referral/rajib2k5
* QoinPros automatic crypto reward program:
https://www.qoinpro.com/b9906707c5c5885a96fe9c2c91b7350b
* Libra airdrop & earn free Libra -
https://uplibra.io?refer=525859
* Review Hunt bounty for products -
https://review.hunt.town/i/1904
---
6478
Daily Activity
Height

5.2 ft

Weight

152 lb

Body Fat

%

Waist

in

Thighs

in

Chest

in