I personally feel that starter set given to user have very limited cards and sometime people not able to field the team at required mana cap. I was discussing this in discord server that card like Goblin mech ,Rusty ndroid and Sea Monster are the cheap card but quite useful in bronze/novice league. In that discussion desperad0s#7216 shared a amazing battle link involving Sea Monster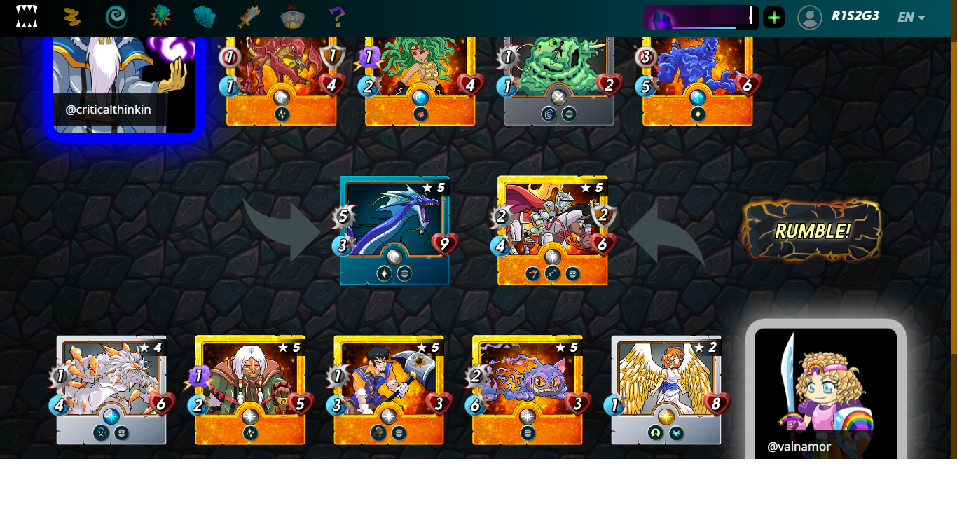 You can see in this battle how Sea Monster win the match in the end.
Sea monster is a very cheap card that you can buy for .02 cents to .04 cents currently. Even if you are not able buy this cheap card then hit me up is discord @r1s2g3#3383 or leave a comment here. I have 5 lvl 1 cards that I will be delegating for a month. Delegation is purely basis of first come first serve basis.
Enjoy the game!!!