Hello steemians,
I am very delighted to write my post for this week's poetry game and would also like to use this opportunity to say a very big thank you to @dobartim for this wonderful contest this week.
---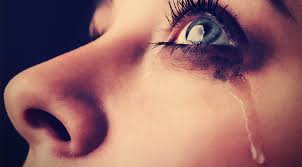 [source]() https://www.kellylaser.com/weep-eye-and-different-types-of-tears/
---
REMINDERS OF THE PAST
I keep on hiding my sorrow
Behind every smile token
In my life…for years I stooped so low…
Happiness is easily broke
Its tough to just pretend
Like everything is fine...
When my dreams always end
And failures always on the line…
When every time I trtry
I always face defeat…
I have no more tears to cry
Even pain is feeling sweet…
I am growing olold
I can't even learn to be bold…
And my problems only pil
It hurts me with a smile...
When fears fill my daydays
My hope slowly fades...
My failure gradually forms shade
No matter how deep I chase…
Happiness just evades
Happiness just evades…
---
I hope you enjoy reading my poem
Thank you!!