Hello steemians,
Today i will be sharing with you everything i know about my favourite league in football.
There are a lot of football leagues in the world now but the outstanding leagues are the European football leagues.
Among the top European football leagues which are the la liga (spain), Bundesliga (Germany), English premier league (England) and the serie A (Italy) my favourite league is La Liga and i will share with you the little i know about the league.
---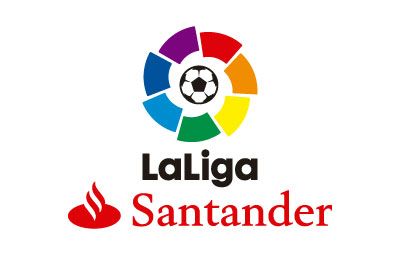 source
---
The la liga is the men's top division league in spain. A total of 20 teams compete and fight for the the la liga titles. At the end of a season, the top four 4 teams qualify for the UEFA champions league, the team that is placed fifth qualifies for the Europa league and the last three 3 teams at the bottom are relegated to the segunda division and the top 2 teams in the segunda division are promoted to the la liga, also there is a play-off and the winner is also promoted to the la Liga.
Let's take a look at this season's table to clarify things:
source
---
Atletico Madrid won the la liga title this season. They have a total of 11 la liga titles now.
---
The last three 3 teams (huesca, valldolid and eibar) that have been marked red are been relegated to the segunda division which they will be replaced by the top 2 teams and the play-offs winners of the segunda division.
---
The top four teams 4 ( Atletico Madrid, Barcelona, Real Madrid and Sevilla)that are marked blue have been promoted to the UEFA champions league, Villarreal placed 7th but they won the UEFA Europa cup so they have been promoted to UEFA champions league.
---
The fifth and sixth team (Real Sociedad, Betis) have been promoted to the UEFA Europa cup
---
The reason why the la liga is my favourite football league is because the world best footballer is currently playing for a club in spain. Based on facts and stats on individual players is proven that lionel messi is the world best player, he makes football very easy and simple in the eyes of his fans. Messi is currently playing for FC BARCELONA and has won a lot of trophies with this club. I'm glued to my TV set every weekend to make sure i don't miss a Barcelona match.
Thank you..