Hi guys,
This is my second article in this great community- @project.hope and I am going to explain one of the most interesting projects in the crypto space . It is Decentraland (Mana). I know it might be a bit long but believe me it is interesting and worth reading .And to make easier, I divided my article into a Q&A list so, buckle up , we will fly now in a journey of finding out what Decentraland project is :
Contents:
1. introduction
2. What is Decentraland (Mana) project and is it worth?
3. What is the underlying technology behind Mana?
4. Who and when created Mana?
5. What partnerships has Mana made ?
6. Issues and controversies
7. Where to buy Mana?
8. Where to store Mana?
9. conclusion
1- introduction
Let's be honest , Blockchain technology has been coming into a standstill in the recent years.
Many experts who don't hide their admiration of the underlying technology behind Blockchain , but at the same time they are concerned that this technology will not be useful outside the crypto space as we don't see many crypto projects try to exist in the non-crypto space. They also do not hide their concerns about decentralized applications(dApps). They say that almost all dApps are are used only by gamblers or traders. While this might be true in a sense but this does't take the fact that there are a few crypto projects that are trying as much as possible to bring Blochchain technology to the mass adoption . And try to bring the "average joes" outside the crypto space into the Blockchain technology.
One of these few projects is Decentraland (Mana). A token which has no competitor in the crypto would...
2-What is Decentraland (Mana) project and is it worth?
It is an ERC20 token which is the native token of Decentraland ecosystem . A project that is building a decentralized virtual reality platform(VR) on top of Ethereum's blockchain. Decentraland's team thinks out of the box by creating a virtual world in which users can create whatever they want and monetize it. Yes it's not just a pipe dream it's a reality.
Mana token is an essential component within Decentraland virtual world , you will need to have an amount of mana token if want to buy a "plot of Land" in Decentraland ecosystem. And once you get your land, you can build on it whatever you like 3d designs, interesting applications, education places,or virtual tourism.
Now ,let's just take a step back to appreciate how amazing that is . Just like engineers do in the real-world buildings, within Decentraland you can purchase a plot of LAND and build on it, but here you're not building condos you are building content !!
And as a result of this purchasing operation Mana token will get burned. This system is designed to drive the price of Mana token up, as more popularity Decentraland virtual reality platform get .
There are many interesting use cases with Decentraland .For example, Decentraland's scripting language enables users to create games, apps, or 3D designs within its virtual environment. The most prominent use case is probably gaming sector. Within Decentraland gamers can buy their favorite digital assets in a decentralized environment without any central entity imposing its will or changing the rules without warn.
3-What is the underlying technology behind Decentraland (Mana)?
Well, as mentioned before Mana is running on top of Ethereum's blockchain so it is entirely decentralized without any central authority and fully controlled by smart contacts.
In fact, Decentraland ecosystem contains two tokens: MANA and LAND.
MANA is an ERC20 token that must get burned to generate non-fungible ERC721 LAND tokens which users will utilize in Decentraland's wolrd.

This must be a brief article, so I don't want to get bogged down in the details of the underlying technology behind Decentraland as you can read it on the white paper, but here I will offer a quick look so you can fundamentally understand what Decentraland project is.
There are three different layers that make up The protocol of Decentraland these are:
* Consensus layer: this layer uses smart contract functionality to track land ownership and the content .It also has a description file to tell the platform about each landowner and what they want to serve at their locations .
* Land content layer:This is the layer for the land content where Decentraland uses a decentralized storage system to distribute content to create the virtual world.
* Real-time layer: This layer is used to provide P2P connections between users to improve interacting in the community. since Decentraland doesn't have a centralized server, it needs this type of connection to ensure interaction among the users.
4-Who and when created Mana?
2015 was the year of the birth of Decentraland . However, it has not captured a lot of attention in the crypto community until the end of 2017 when it was listed on
CMC
.
What about the team? well the two biggest founders of the project are Esteban Ordano , Ari Meilich.
Esteban Ordano was a key player of developing streamium (one of the pioneer apps used for scaling blockchain payments), he was also an engineer at Bitpay . Now he acts as the Chief Technology Officer at the team.
Ari Meilich was a well-known person for his experience in data analytics and venture capital. He co-founded Benchrise, and was a market research analyst at CRV. Now he acts as the Project Lead.
There are also many high-profile names in the team like Manuel Araoz and Yemel Jardi but the above mentioned ones are enough to make anyone excited about the project. Aren't they?
5-What partnerships has Decentraland (Mana) made ?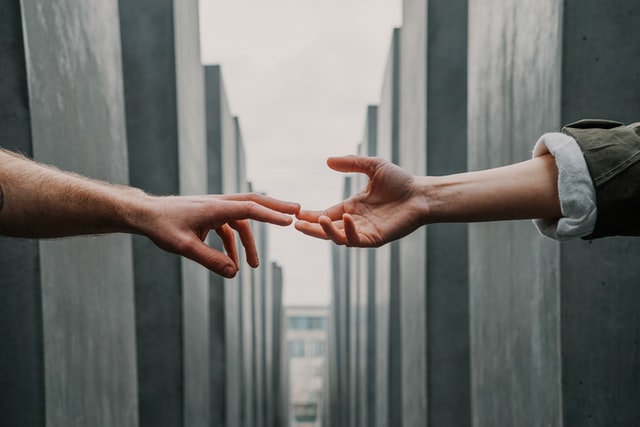 The team behind Decentraland is clearly keen to make partnerships with other players in the crypto space. The most important one was on December-3-2018 with Binance which allows BNB token and Trust Wallet to be used in the LAND Auction- Related article.
And on December-6-2018 Decentraland made a similar partnership with Status (SNT) supporting the use of SNT in Decentraland's LAND auction!
* Decentraland mainly aims at gaming field and try to integrate it with Blockchain, In order to achieve that goal, Decentraland made many partnerships with gaming developers such as Barunson Co, Animoca Brands, and Dapper Labs(the team which developed the famous CryptoKitties)
* On February-11-2020 Decentraland announced a partnership with cryptokitties as part of its public launch throughout the virtual world users can be on the lookout for 5 000 different types of cryptokitties -Related article
* Another prominent partnership was on July-23-2018 when Decentraland joined South Korea's Next Reality Partners Program
>Decentraland will be the first blockchain organization to improve and accelerate the development of the blockchain and VR gaming industry in South Korea - source
* On November 5, 2018 Another partnership was with Ripio Credit Network (RCN) to Launch On-Chain LAND Mortgages.
>RCN is a peer-to-peer credit network built on top of Ethereum. It links between lenders and borrowers regardless of country and currency .-Related article
* And last but not least was on 26-February2020 when Decentraland formed a partnership with HTC which allows Decentraland to debut on its exodus 1 which was the first blockchain-based smartphone available on the market.
Although the phone didn't manage to capture a lot of attention. However, cooperation with high-profile companies like HTC shows that Decentraland is serious about what it's doing and continue to attract players who may want to take part virtual reality world.
There are so many of other partnerships and planed developments on the official site which managed to push Decentraland up to the Top 100 currencies by market capitalization .



6-Issues and controversies:
Well, thus far, you may notice that this article has introduced Decentraland (Mana) in a positive light. However, like any other cryptocurrency , it is NOT without drawbacks and negative aspects.
First of all, as mentioned before, Decentraland doesn't have any noteworthy competitor in its niche , while this is supposed to be a good point but at the same time this somewhat indicates that Decentraland's niche is not that needed or popular in the crypto space at least not yet.
Many experts don't yet take VR technology seriously , they actually admit that it is a promising field but
" it needs long years of developing for being qualified enough for mainstream adoption whether in the gaming or any other sector and nobody knows what would happen during these long years ."
Many companies and enterprises are playing the "wait and see" role before taking part in VR field, a thing you should consider well before making any investment.
7-Where to buy Mana?
Mana is a popular token listed on the most famous exchanges in the crypto would (Binance, MXC, OKEx, Upbit, Huobi Global, Bittrex, CoinEx...the list goes on). Trading volume is well distributed through exchanges which a pro for Mana token.
8-Where to store Mana?
Given that mana is an ERC20 token, you have a long list of choices to store your tokens.
You can keep your Mana in any Etheruem compatible ERC20 wallet for example:
MyEtherWallet (MEW)
MyCrypto
Atomic (Desktop)
9-conclusion:
In fact, Decentraland is fighting alone in this field. If VR technology become more popular in the future, Decentraland will mostly be the go-to project for any VR decentralized application in the would, in that case, I cannot imagine the great grows and success it would achieve, but again it is a "what if" story...
If you want my point, I think Decentraland project is worthy of utmost respect. In the sea of various pointless currencies which try to make a slightly modified copy of Ethereum and arrogantly claim to be the "all-in-one" currency, Decentraland project was brave to chase a radical and different direction, and manged to attract a significant attention and value, that's what makes me makes bullish...
I will definitely keep a close eye on it.
---
What do you think about Decentaland my friends?
Is It a good investment?
And what do you thing about my article? ..is it a good review?
Very excited in reading comments...
THANK YOU ;)

---
Images
source