You guys know that I often like sharing news related to crypto, Bitcoin, blockchain..etc. But today, I have a little different post on a bit strange incident. One that could have an impressive impact on the global economy in the short to medium term...
I guess some of you guys are already aware of the recent incident that caused the blockage of the Suez Canal in Egypt (Middle East).
If you're unfamiliar with the Suez Canal, allow me to quickly bring you up to speed...
The Suez Canal is an artificial sea-level waterway in Egypt, connecting the Mediterranean Sea to the Red Sea through the Isthmus of Suez and dividing Africa and Asia... wikipedia
On 23 March, Egypt was hit by a sandstorm, accompanied by strong winds of 40 knots.
On 24 March, The Egyptian authorities announced that the sandstorm caused a container ship "EverGiven" to deviate from its course and clog the canal.
At the time of writing this post, the "EverGiven" container ship has been stuck in the Suez Canal for more than 5 days.
This incident disrupted supply chains around the world and a sudden spike in oil prices.
source
So, what does the Suez Canal mean for the oil supply chains?
According to CNBC:
1.74 million barrels per day of imported crude oil passed through the Suez Canal in 2020, which is about 4.4% of the total oil imported by sea.
1.54 million barrels per day of imports of refined products passed through the Suez Canal in 2020, which is about 9% of global imports
More than 60% of Asian exports passed to the West through the Suez Canal in 2020.
Given the data above, we can easily say that Suez Canal is no doubt one of the most important waterways in the world.
Global Supply chains that were already damaged last year by the Covid-19 crisis appear to be on the verge of receiving another heavy hit this year.
The problem is that the Egyptian government does not have sufficient means to return the ship to its course, and to add insult to injury, they announced that they could not set a timeline for returning things to normal. Therefore, several developed countries, including the United States and China, offered assistance. However, there is no noticeable progress in this regard yet.
"We have equipment and capacity that most countries don't have. And we are seeing what help we can be" ...US president Joe Biden
source
Some experts predict that this process could take weeks to accomplish, which creates an incredible amount of uncertainty.
I live in the Middle East, and the authorities in my country have just announced that they will reduce allocations of oil derivatives (petrol, diesel ... etc) due to what they called "the decrease in oil imports" that resulted from the blockage of the Suez Canal. I wonder how many days or weeks this crisis will last and how much could it affect the markets...

Maybe this incident will expose the weakness of supply chain systems that control the world's economy nowadays and can be a motivation to a paradigm shift for this industry.
I wonder if some blockchain-powered crypto projects like VeChain can offer a decent vision to avoid similar cases in the future...
What do you guys think about the Suez Canal crisis?
I love to learn your opinion and thoughts...
Thank you for reading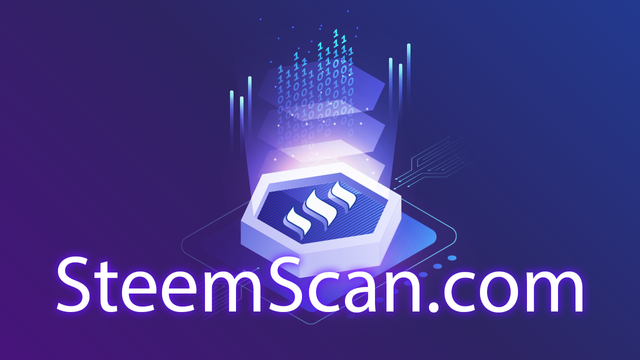 Visit STEEMSCAN if you are looking for an easy and fast way to convert STEEM to other cryptocurrencies.