Hi! I'm from Venezuela and today I come to apply to be a Professor at the Steemit Crypto Academy.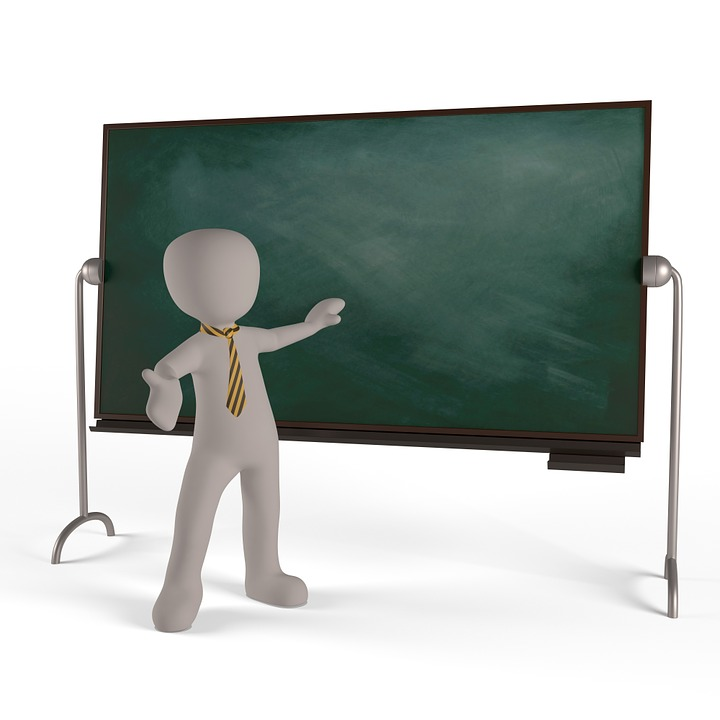 Fuente de la imagen
My experience in Steemit, my experience with cryptocurrencies and with the blockchain in general
I have been in Steemit since August 2020, and it has been the best decision of my life to have joined this wonderful social network, because from that time to this part, I have learned a lot of things through it, I have met many users, I have shared my knowledge on various topics and have grown financially.
Regarding my experience with blockchain and cryptocurrencies in general, I can say that I have been in the world of cryptocurrencies since 2014, and since then every day I have learned new things (because cryptocurrencies are an infinite world of possibilities).
Regarding trading, I have learned and every day I learn much more, because I am always reading about technical and analysis topics; And because in addition, I am always aware of the news that comes out every day on the subject of blockchain and cryptocurrencies in general.
My experience in the area is wide, I have managed (and manage currently) BTC, ETH, LTC, NEO, TRX, QTUM, XLM, STEEM, ETC, DASH, EOS, ZEC, XRP, BCH, BTT, USDT and many others; both at the investment or hold level, as well as at the trading level, and that has allowed me to learn more and more about the blockchain of each of these cryptocurrencies respectively.
Why do I think I would be suitable to become a Steemit Crypto Professor
Because I am passionate about the world of cryptocurrencies and everything related to blockchain technology in general; And as I already mentioned, I have been in this since 2014, which has allowed me to obtain extensive knowledge and experience in the area.
Also, I think I would be a good Steemit Crypto Professor, because
I always seek excellence and quality in everything I do, and I am sure that in this I would not be an exception.
I should also mention that I have been a professor at the university level in real life (I have taught history classes), so I have experience in the area of ​​teaching.
As a professor, I am characterized by being didactic, patient, disciplined, methodical, and I like people to really learn for themselves. Because I am a professional in the area of ​​Social Sciences, I am in favor of meaningful learning as a learning method, that is, I am in favor of the Socratic method by which, more than just teaching something, I seek to induce people to think about that something, to form their own opinion about it.
I am sure that if I am selected as a professor at the Steemit Crypto Academy, I will do my best to do a great job of quality that contributes so that both Steemit and the excellent work that the Steemit Crypto Academy has been doing, keep growing and improve more every day. I hope to contribute my grain of sand in this regard.
What topics would I cover for 5 weeks if I was chosen as a Professor?
Week 1
What is the blockchain?
What is bitcoin and what are altcoins?
How are cryptocurrencies obtained?
What is cryptocurrency mining?
When was Bitcoin born and who created it?
How Bitcoin is transferred?
Talk about Bitcoin protocols
Do you think there will be global adoption of Bitcoin and cryptocurrencies one day? (if so, please support your answer)
Week 2
What is cryptocurrency trading and what is hold?
Is it better to trade or hold? (justify your answer).
How would you get the necessary capital to trade or hold cryptocurrencies? (explain in detail)
How to select best cryptocurrencies and projects to invest and / or trade?
Week 3
What is intraday trading and scalping trading
What is technical analysis and fundamental analysis in trading
In your opinion, how many pairs of cryptocurrencies is it convenient to trade at the same time (justify your answer)
Express your methodology for taking profit and cutting losses when you are trading? (explain in detail)
Week 4
Do you think that people can still become a millionaire by trading or investing in the cryptocurrency market? (explain your answer in detail)
What types of investments do you think would give you the greatest potential for future earnings and why?
Is there such a thing as 100% investing in the world of investing and cryptocurrencies in general? (explain your answer)
Week 5
Explain what repercussions do you think cryptocurrencies and blockchain technology will have in the future at the economy, banking financial systems, and tax level globally?
In your opinion, is the use of cryptocurrencies something positive or negative? Explain your answer in detail
Mention the advantages of blockchain technology that can be applied to any area (Explain your answer in detail).
Three best crypto related posts that I have made on Steem
These are what I consider my best posts related to the area of cryptocurrencies of all the ones I have made to date:
Crypto Academy Week 5 Homework Post for [@besticofinder]: Introducción al minado de criptomoneda - Parte 2
Tarea 2: ¿Cómo leer gráficos de velas en diferentes marcos de tiempo e información sobre compra-venta (soporte y resistencia)
Thanks in advance to:
@steemitblog

@steemcurator01
@steemcurator02