Hello steemians, hope you all are doing well, you're all welcome to my diary post for today.
Today was actually a busy day, and it marked the third day in the month of March. It was stressful a bit but at the same time fun-filled.
My day actually started 5 a.m. When I got up to do my morning prayers, that was after a late sleep yesterday.
Under compulsion, after my prayers I didn't wasted time in approaching my house chores, which I rounded up quickly. Thereafter I decided to prepare my breakfast, it was palm oil-sauced rice and ripe plantain.
A photo of the rice, while it was being cooked

Before then my mum already told me we were going to prepare Garri - a food made from cassava, today. So I told my body to be prepared for that because I knew there was a lot of work to be done.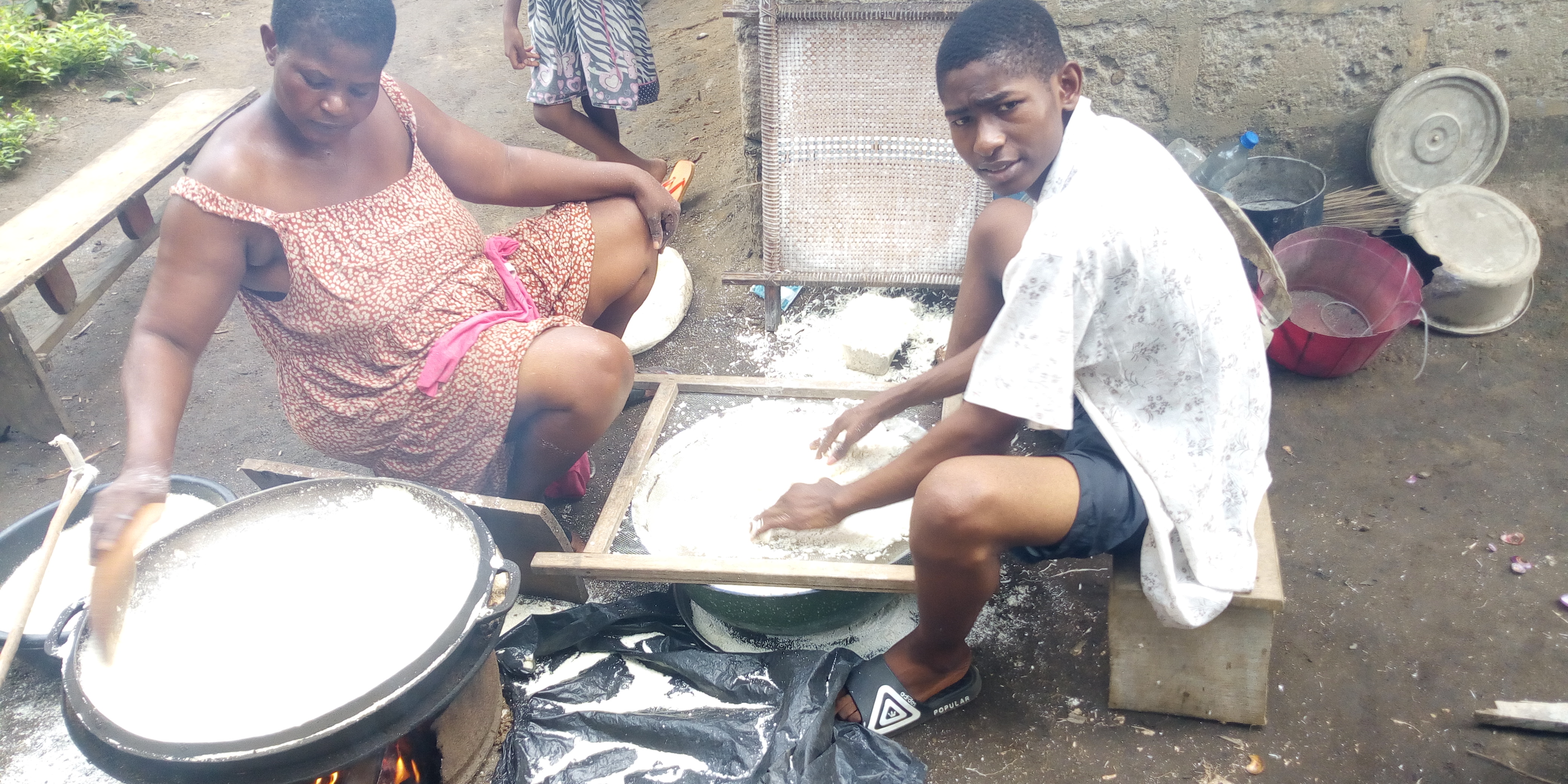 A photo of me and my mom while preparing the Cassava-processed food, Garri

After so much work, it was then evening time, so I took my bath, ate my lunch and took a quick nap, which drove me for about 45 minutes. It was it was 5:00 pm I woke up.

I decided to take a little stroll to my friends shop, I stayed with him there for about 30 minutes, later on I came back home at 5:30 p.m. on the clock. After taking my dinner I decided to retire for the day.

That was exactly how I spent my day. Thanks for reading this post up to this point. If you wish you can drop a comment below.

Written by @prolee

Best regards to,

Cc: