Have you ever seen a spring water stream in snowy land? There is something interesting here in Kharkiv city and it is located at Kharkiv Botanical Garden. It was -20 degrees Celcius when I have taken this picture. My hands were almost frozen and I was hardly able to hold my phone. I was feeling that my blood circulation stopped for a while and my hands were red and in pain. But when I saw this spring water lake, my mind had blown away and I was looking at it for a while.
These migrated birds were just enjoying their swim there without any fear. They seemed like they belong there and they don't even care who is there. I was not too brave to touch the water but later I managed my heart to feel the temperature of the water. It was warmer than the weather temperature that's why it was not frozen at all...
Have you ever seen such kinds of lakes or streams? Kharkiv people consider this lake as holy water and the water is drinkable and so pure...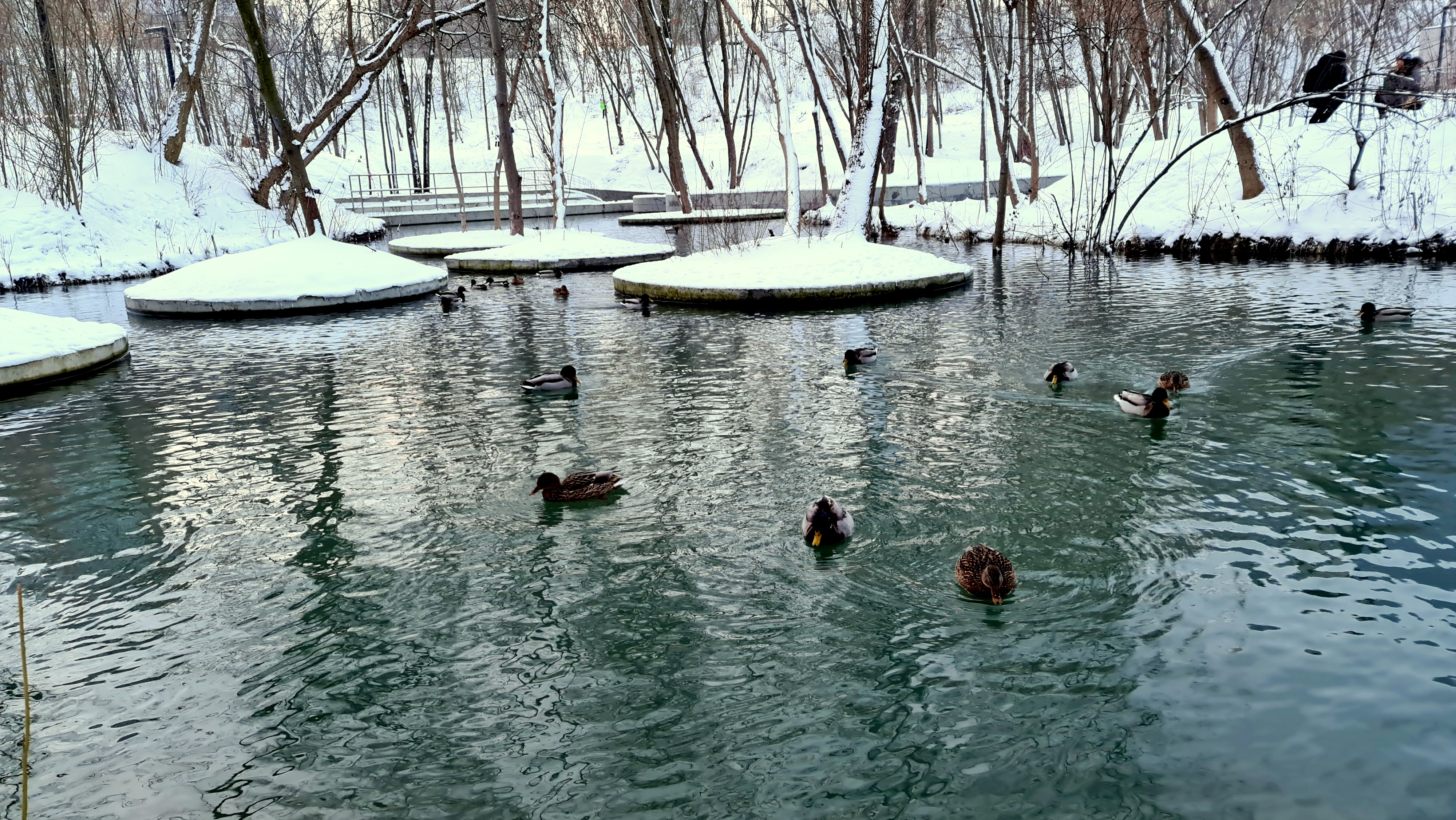 Location: Kharkiv Botanical Garden, Ukraine
Device: Samsung S20 Ultra
Editing Software: Lightroom, Picasa
Please give credit if you are using these pictures...
---
Regards
Priyan...
Thank You...
---
Feel free to share your thoughts with me... I really appreciate that...