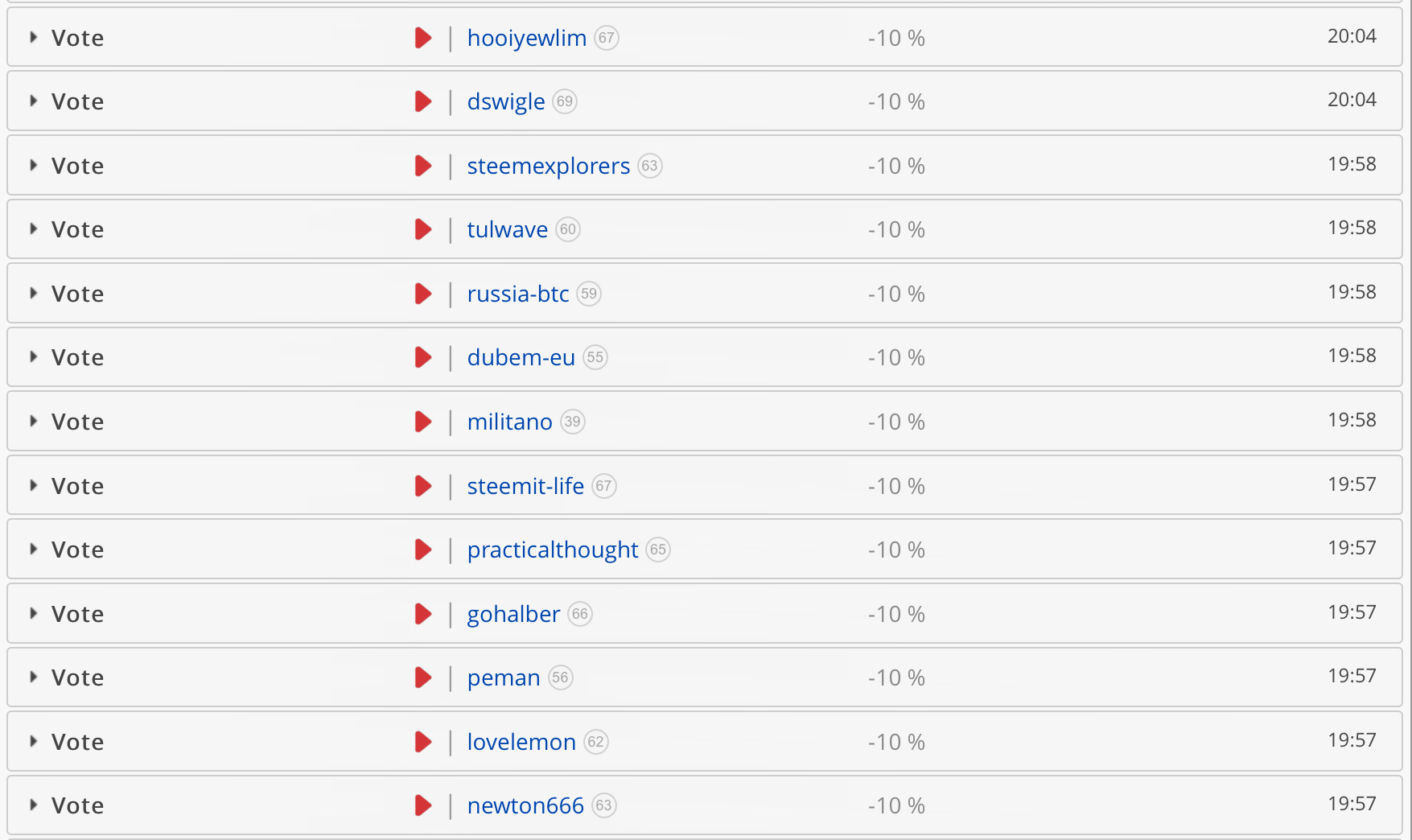 I don't get it. Did I miss a memo?
I get dinged with several little 10% downvotes on pretty much every post. And so do a bunch of other posters.
I certainly can't complain. I firmly believe that people can use their downvoting strength however they want.
So I'm not complaining. Just confused. What is the point of these little downvotes? They all seem to be coming from tiny 15 SP accounts. Who then vote at 10%. So accomplish nothing. Even several of them downvoting the same post have no effect. Not even like mosquito bites. Barely even fleas.
I can at least understand why some bigger accounts revenge-downvote. Sure, it's counterproductive. Yes, it's antisocial and doomed to fail in the long run. But at least it's semi-rational.
But the hundreds (thousands?) of teeny accounts shooting spitballs just doesn't seem to make any sense to me.
What am I missing?
I don't do Discord. Has this weird phenomenon been talked to death there?
Post Beneficiary:
100% - @sbdpotato