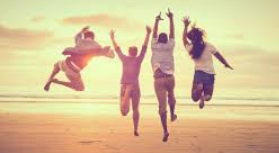 (pixabay)
Contrary to the masses I like to get my SPUD way before the first of the year.
Maybe I want to get the praise of an early bird.
Not so much.
Gladly I see many steemians do the same.
One steemian stated the other day that #SPUD coincides with NYE2020.
Actually I do understand there will be one nye2020 but I am focused on #steem.
It is just another day and lie continues.
Like I stated earlier I already power up more than 700 steem power today.
I am sitting at 28k.
I wish I can be at 30. It is coming and 2020 is a stepping stone to get there.
Quite a few tribes I am pushing as well, will get their SPUD their way.
Sometimes I am thinking about #steem and we are Steem.
If it was not you all of you, #steem could have been a line and gone.
Price lately does not affect us much.
I witnessed $7 a steem.
I understand .13 cents a #steem too.
Can't wait to see how #SMT and many moves will attract more to this platform.
Cryptos are here to stay so does #steem.
Thanks to all of you for your support.
Keep on postin'