When I set my intention at the beginning of the year, one point was to live a simpler life.
The step I was going to take was to de-clutter my life - my mind and my physical surroundings.
I have made a few attempts but never accomplished anything major - Does that sound familiar?
That is until...
I finally got the inspiration I needed. I'm not just doing a clean up, I'm doing a purge!
Where did this inspiration come from?
The Life-Changing Magic of Tidying Up - The Japanese Art of Decluttering and Organizing
I got the book in audible form (4 hours of listening), listening to it while I was cleaning up my emails and such. I wanted to get on to this de-cluttering/tidying thing right away and I'm glad I did for as the author had said - IT IS LIFE CHANGING!
It is suggested that you have a vision of what it would be like if you did this, to have only what you love and what gives you joy surrounding you! Being freer to do what you enjoy, living your ideal lifestyle. That vision is beautiful to me and spurred me on to create a special 3 Day Event to get my house in order and live a life free of clutter and all the extra baggage that comes with it!
Why a "special event"?
Because this is going to be a major transformation, I am going for a total de-cluttering - nothing half-ass!
There are two parts to the process:
1) discard
2) organize and put thing in order so everything has it's own place, a place where it belongs
Discard
Start with this and do it all at once, as quickly as possible.
Aim for perfection - that's right! - no half-hearted efforts here!
Do this and you can see the change. It will dramatically change your mindset!
The moment you start to tidy, is the moment you start to reset your life, getting you closer to the lifestyle you want to live!
Do the discarding by categories and if there is too many things in one category you can break it into subcategories. One of the easier categories to make decisions about is clothing. Start with that, then do books, papers, miscellaneous and finally mementos. Make sure to slot yourself sufficient time to work at this task. It's a good idea to start early in the morning.
I will speak about clothing but in the book the author goes through all the different categories giving you tips for each.
Easy Category to Start With - Clothing

source
Clothing You want to bring all your clothing into one spot and lay them out on the floor. Make sure you get all your clothing, stuff you may have packed away for the season, clothing that is hanging in different closets, drawers - all of them! Get that stuff that was hidden away for you know how it goes -
out of sight, out of mind!
Pick up each piece of clothing with care, handle them and see if they spark some joy. Will they reflect a positive self image? Please resist downgrading and saving them for things like "lounge ware"!
You will have two piles to choose which item will go into -
the pile for things you will keep, things you cherish
the pile for discards.
For this process, do it in silence so you can hear your internal dialog about your stuff. You want to be able to tune into your intuition and your rational thoughts about things. This is the time to be truthful, be honest with yourself and when you let things go, do so with gratitude!
Mementos were saved for last for there is so much sentimental value in them.
really precious memories will never be forgotten!

We live in the present moment and it is the joy in these present moments we want to experience!
If the items in your keeping pile do not spark joy then ask yourself
are sure you want to keep this?
Do you want to put it in your closets, drawers or cupboards?
That's where clutter begins and you no longer will be surrounded by only the things you love and you get joy from!
Now you have narrowed things down, it's time to start putting them into their places. Store your possessions in ways that will make your house shine!

source
Organize and put things in order, where they will belong.
The main idea here is to have a designated place for everything. Then, when you have finished using something you can put it into it's spot.
Make sure that your storage places are not scattered all about. You want to keep similar types of things together.
Have a vision of what your draws, closets or cupboards will look like.
Organize in a way that you can see everything at a glance. One thing that works good for making things more visible is to store them upright. You can use dividers to keep things that belong together in their designated spot.
Try to avoid stockpiling and keep your collections small. Remember it is only the things you love that you want to have surrounding you and you want to be able to enjoy them. Never keep things with the reason for doing so being, "just because".
I found as I cut down on my "stuff", I began to appreciate what I had more and realized I still had all I needed.
Although I haven't completed my tidying yet, it is feeling really good to be rid of all the stuff (and there was a lot) that I had acquired and just stashed. Many had not seen the light of day in ages and I also found some buried treasures I had forgotten about.
I felt like I was detoxing my house, just like I did when I went on a major cleanse for my body, doing a lot of eliminating so my body was freed up of those toxins and ready for a healthier lifestyle.
With all this tidying, I am preparing for a better more fulfilling lifestyle! Simpler, less burdened by ties to my material possessions, freer and more joyful (another thing I had intended to bring more of into my life!)
Wishing you much love and joy in your life!
Thanks for stopping by!
Proud member of @naturalmedicine, @homesteaderscoop, @tribesteemup, @ecotrain, @freedomtribe, @earthtribe & @steemitbloggers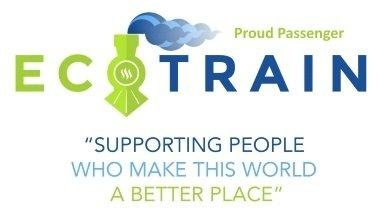 Discover previous ecoTrain magazines at @ecoTrain plus news on the Eco-Village at www.ecovillages.io


Discord
About

![](

)
Visit my store - Porters Place at https://homesteaderscoop.com/store/porters-place/
Grateful for the curation and support of @tribesteemup