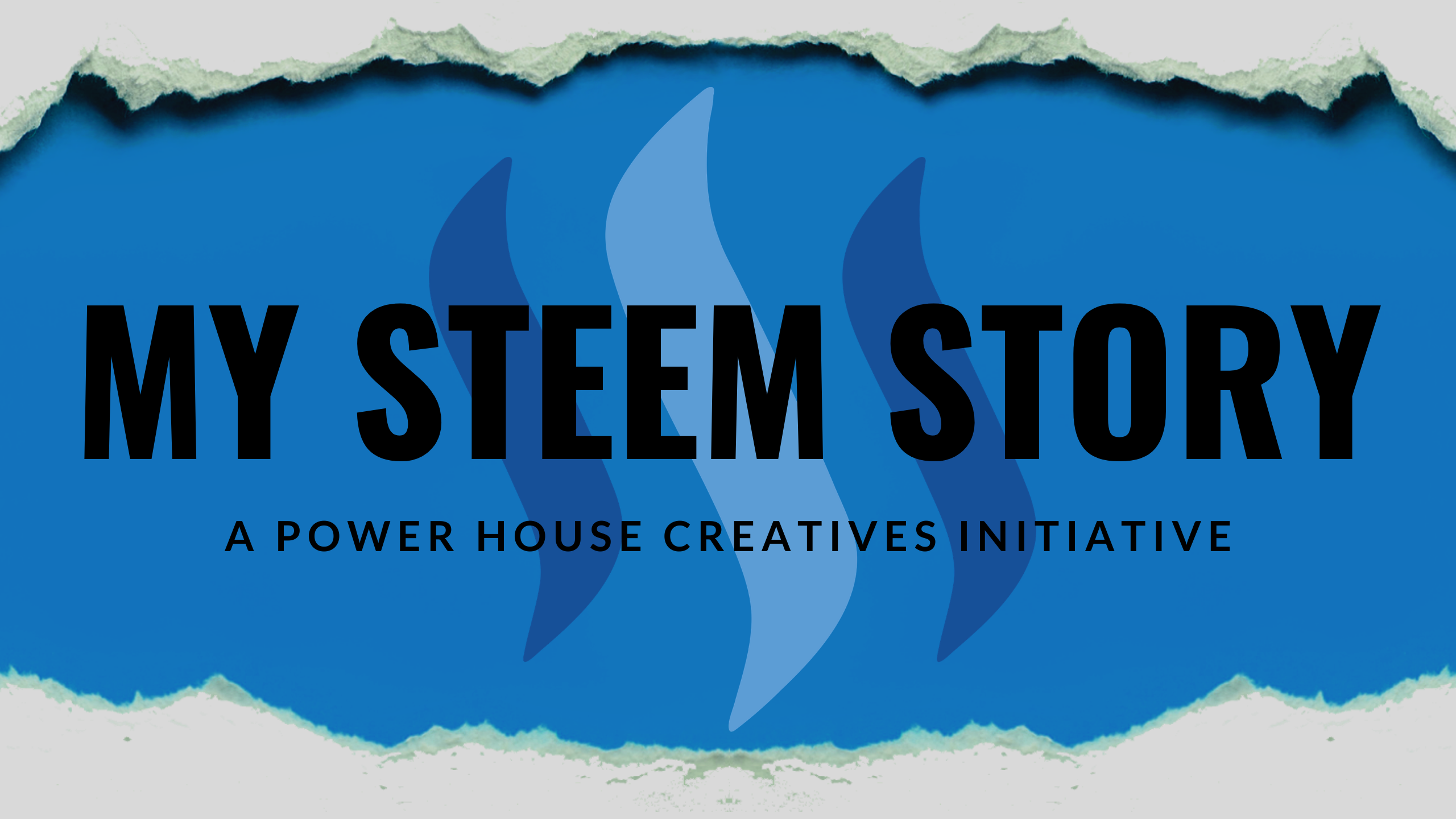 MY STEEM STORY
*A Power House Creatives Initiative).
I started making videos with garden tours or the sounds of nature around me, some box opening and occasional talking head video when I shared about my Steem life, etc. I tried using Dtube to upload my videos without much success so I was so happy when 3Speak came into being, a decentralized video platform that uploaded my videos to the blockchain. Finally I have a home for my videos other than Youtube. Gradually I began to realize that Steemit was just a front end for the blockchain and there were other, better (in my opinion) front ends like Steempeak that allowed scheduling posts, setting beneficiaries (this came in handy when I curated for the Natural Medicine community for I could set myself as part beneficiary of the post rewards) and so much more. Another front end I was excited about was when the founder of @NaturalMedicine decided to take the jump and created the Natural Medicine front end, allowing all the wonderful natural health and healing content to be gathered in on place, eliminating the need to sift through all the other content on Steem. It's wonderful to have your previous blog posts shown at the end of your posts when you post from www.naturalmedicine.io and also any posts entered there show up in a blog stream in the Natural Medicine discord channel. They can have special announcements pinned to the top and other useful info plus all the tags that they support is listed there (which is quite extensive)
There was more and more communities starting to form with their own tokens thanks to Steem Engine and it is wonderful to be able to see all your comunities in one place and when you go to a community there is just info related to that community.

My Steem hood & its peeps
What are some of these communities I belong to –
- @NaturalMedicine front end at www.NaturalMedicine.io with it's founder @riverflows which supports Natural Health and Healing Content
- @Ecotrain with it's driver @eco-alex and curator @artemislives supporting those who want to make the world a better place! Their biggest project happening right now is the EcoVillages - find out about this project at www.EcoVillages.io and check out @orlev podcasts and updates as he is also one of the founders of this project.
- @Steemitbloggers A.K.A. #PowerHouseCreatives with it's founder @jaynie and partner @zord189 for those who want to uplift and support bloggers, vloggers and content creators plus @zord189 hosts awesome weekly contest for Power House Creatives members.
- @tribesteemup with it's founder @kennyskitchen with the 8 Pillars for the tribe (see image below) supporting quality content creators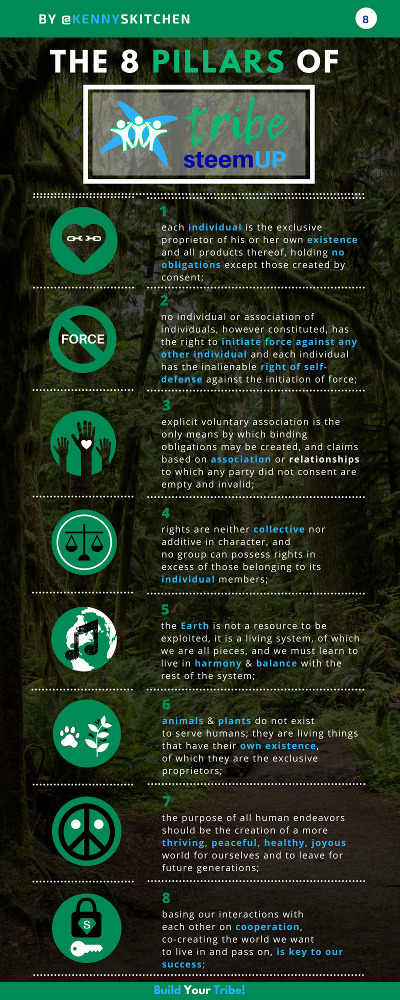 - @HomesteadersCoop with it's founder @sagescrub who began this free, community driven marketplace which accepts STEEM, BTC, ETH, and USD plus offers bartering and gifting visit the stores at www.HomesteadersCoop.com
- Mindful Life Community which is on the Natural Medicine discord server here which unites meditators with it's own virtual meditation hall with @Bewithbreath holding twice weekly group meditation sessions. Find folks who support each other as they grow through conscious awareness.
My golden nugget advice
The Steemisphere was a different place then anything I had encountered, giving me a chance to interact with some wonderful people whom I never would of in my normal neck of the woods (I say that literally for I live in the Boreal forest in a somewhat isolated area.)
So am I here for the long run? You bet! I only see bigger and better things ahead!
You too can be a part of this, come join in, introduce yourself with a post tagging it with #introduceyourself , stating your interests and you will find you will be greeted by different folks from the many diverse communities which will invite you in. Come and engage, meet in the different discord channels of the communities, where you will find lots of support and people ready to give you a leg up! Remember we were all newbies to this at one time so don't be shy give it a try, I'm sure you will be happy you did!
----
Hey @riverflows @trucklifefamily @artemislives @nateonsteemit @julianhorack care to share your steem story?
----
GENERAL INSTRUCTION:

1. Create a post titled: "My Steem Story – By @your.user.name"

2. The first three tags in order are to be as follows:
#hive-114105
#powerhousecreatives
#mysteemstory

3. ONLY make use of the cover image provided in this post.

4. Keep the same formatting and placement (intro, footer
instructions etc.)

5. Replace the personal photo with one of your own.

6. Tag 5 people to join in on the initiative.

7. Share your post to twitter.

8. Share your twitter link and Steem post link in the comments of @jaynie's "Steem Story" post.
POST INSTRUCTION:

Write a post which shares and gives adequate response to the following headings:

• Where my Steem Journey began
(How you first discovered Steem and your very first thoughts and impressions "as you landed".)

• My initial challenges & how I overcame them (Share a bit about the difficulties you faced at the beginning, whether it was navigation, post creation, engagement – whatever – how you resolved them and how differently you feel about it now)

• My Steem blockchain knowledge (Give a little bit of background on your blockchain knowledge when you began your Steem journey versus now.)

• My Steem favourites (What are the things you do mostly on the blockchain – is it blogging, vlogging? What front ends do you like to make use of and what content genre's do you generally focus on?)

• My golden nugget advice (What advice would you offer to those that are unfamiliar or new to this space)

• My Steem hood & its peeps (Share a little about the communities you belong to, discord servers you frequent and perhaps a handful of the awesome people you follow)

----

Thanks for stopping by!
Proud member of @naturalmedicine, @homesteaderscoop, @tribesteemup, @ecotrain, @freedomtribe, @earthtribe & @steemitbloggers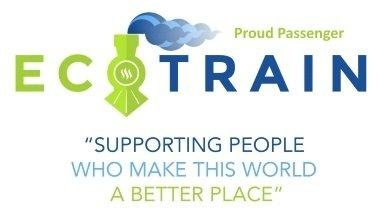 Discover previous ecoTrain magazines at @ecoTrain plus news on the Eco-Village at www.ecovillages.io


Discord
About

![](

)


Visit my store - Porters Place at https://homesteaderscoop.com/store/porters-place/


Grateful for the curation and support of @tribesteemup