All of us know very good how important it is to be consistent in any work that we do, writing, training, walking, driving, etc... And a lot of us are sometimes too lazy to do the thing that we should do, EVERY DAY... And we are doing a big mistake in those moments... As I said, it is important in any job that we do, and I will try to explain why it is important to be consistent on Steem and CTP Talk from my point of view.
Firstly, when you start with blogging here, you start like everyone else, with 0 followers and without the audience... You are start with building your audience, your personality, your brand, and finally your expertise... You have to have something special that others do not have, something that attracts the audience, something yours... It's OK if you don't know at the very start what it is, we all had that feeling, but that doesn't have to discourage you to continue... Just sit and create...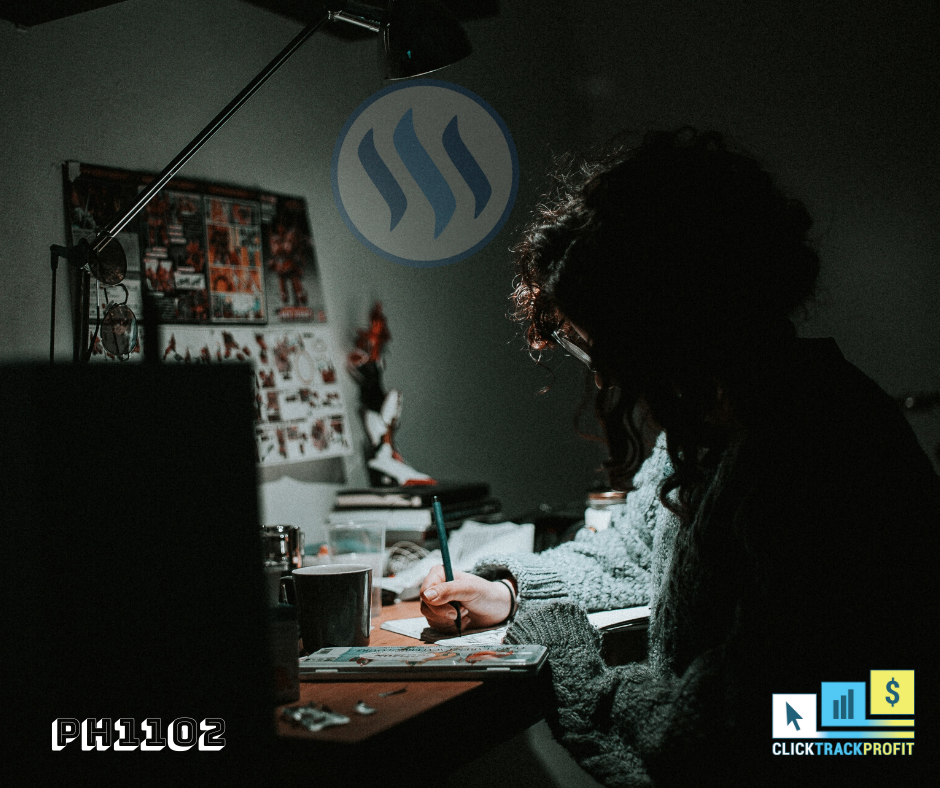 created on canva.com
Let's imagine that you have a few followers and you are getting a few upvotes on your blog posts... That's great, but on STEEM we have a few special things that do not exist on other social networks, and those are automatic upvotes... Someone would say that it's not a good thing, others will say opposite, but it exists and people use it...
So, what is an automatic upvoting? You find the authors that you like (the topic, their style, etc), go to a website like https://steemauto.com/ and you set-up the system that automatically upvotes certain authors with % of the vote that you decide. In that way, you are rewarding the author regularly, for his hard work and you will not miss doing that every time that he/she creates a post. This thing implies many other things, so let's try to get deeper into that...
From the ordinary Steemian point of view, it's important to find authors that are creating quality content regularly... What it regularly on Steem? An unwritten rule says that good authors very rarely create more than 2 posts per day (usually 1), as it takes time to study the topic and create a good article.
The second important thing is to find an author who already has X amount of regular upvotes on his posts... It can be 10, 20, 200, 500, but it has to be consistent... You don't have to be scared of this, because it comes naturally... If you create regularly the content, you will reach that consistency in upvotes very fast...
Why is this important? Well, with your consistency in creating content you are showing your commitment to the platform and your readers. And, from the financial point of view, the "upvoter" knows what can EXPECT from your posts and he gets SAFE CURATION on your posts... And because of that, he will more likely put you in his automatic upvote list, and you will get your safe upvote on every one of your future posts...
So, your consistency WILL BE REWARDED here, but you have to BUILD it! I know that it can be disappointing when you see a $0.01 (It shows in USD but you will get your rewards in STEEM and other tokens, which value can be drastically bigger in the future) value at the end of your post, but all of us have been there... Ignore that, and build, build, build... The results will not come overnight, but consistency will pay of.
~ph~

.:. .:. .:. .:. .:. .:. .:. .:. .:. .:. .:. .:. .:. .:. .:. .:. .:. .:. .:. .:. .:. .:. .:. .:. .:.

Don't forget to follow, resteem and browse my steempage to stay connected with all the great stuff!

Do you need FREE affiliate marketing lessons? Join ClickTrackProfit

.:. .:. .:. .:. .:. .:. .:. .:. .:. .:. .:. .:. .:. .:. .:. .:. .:. .:. .:. .:. .:. .:. .:. .:. .:.