Firstly, I would like to thank a few people for their posts that were an inspiration for my writings... @theycallmedan with his post about his Steemfest 4 thoughts and building on Steem, @soyrosa post where she is calling others for member recommendation to follow and a $100 APPICS post that should motivate everyone to start to create blog posts!!!
SteemFest 4 is over and if you didn't attend it, you have a bunch of videos on Youtube from live streaming sessions and you can (and SHOULD) check them here. I wasn't there and after watching all the videos, I said to myself that I will NEVER EVER miss any future SteemFest :)
created on canva.com
The main characteristic of this year SteemFest was building dApps on the platform... Everyone was talking about building and using this amazing and unique network and its cheap possibilities for developers, but also for the end-users. I heard a bunch of great ideas from amazing people that are coming from the future... They don't care that STEEM (and crypto in general) is volatile and the price is fluctuating (btw. it is normal for every market to fluctuate.. that's the point)...
So, on the one side, we have a bearish market, on the other side we have amazing developers that are building their apps RIGHT NOW, preparing their products for the days after... And on the third side, we have end users that are whining about the crypto prices, about the profitability, about the hard times... and everything else, without investing a penny in the journey... Really???
C'mon people... How much $$$ did you get for writing and commenting on FB? ZERO. So, if you get 1cent on STEEM, that is in theory, more than 100% that you got in other social networks... :)
It's a fact that there are fewer authors on STEEM than in 2017 when Steem was on the top... And, as @soyrosa said in her post, many authors don't engage with their audience... That is also one big problem that we have... This is a social network website and our existence here is a two-way street... We have to interact with our readers/viewers and appreciate their upvotes and comments... So, don't be shy to reply to comments or comment on someone's post...
And for the end... If your excuse is that you don't know to write, or you are uncomfortable in front of the camera, take a look at new APPICS app for mobile phones... Check out the picture down below and the number of USD inside it...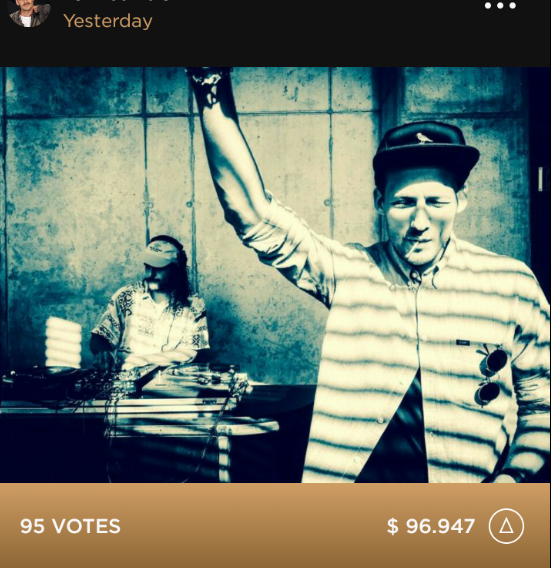 APPICS screenshot
Is that enough for you to take action?
PS. Oh, I've forgotten about curation... You don't have to create at all, you can just upvote others on the platform and earn money!
~ph~

.:. .:. .:. .:. .:. .:. .:. .:. .:. .:. .:. .:. .:. .:. .:. .:. .:. .:. .:. .:. .:. .:. .:. .:. .:.

Don't forget to follow, resteem and browse my steempage to stay connected with all the great stuff!

Do you need FREE affiliate marketing lessons? Join ClickTrackProfit

.:. .:. .:. .:. .:. .:. .:. .:. .:. .:. .:. .:. .:. .:. .:. .:. .:. .:. .:. .:. .:. .:. .:. .:. .:.