© 2021 @partner-macro. All reserved.
I found this pest in chili gardens, or you could say this pest is often on the young leaves.
I was determined to take the picture because I was impressed by the shape and color, which is very unique and attractive to me.
i like photographing animals like beetles or insects and spiders or others.
For me the animal world is one great world too.
Much more beautiful and wonderful than the human world I thought.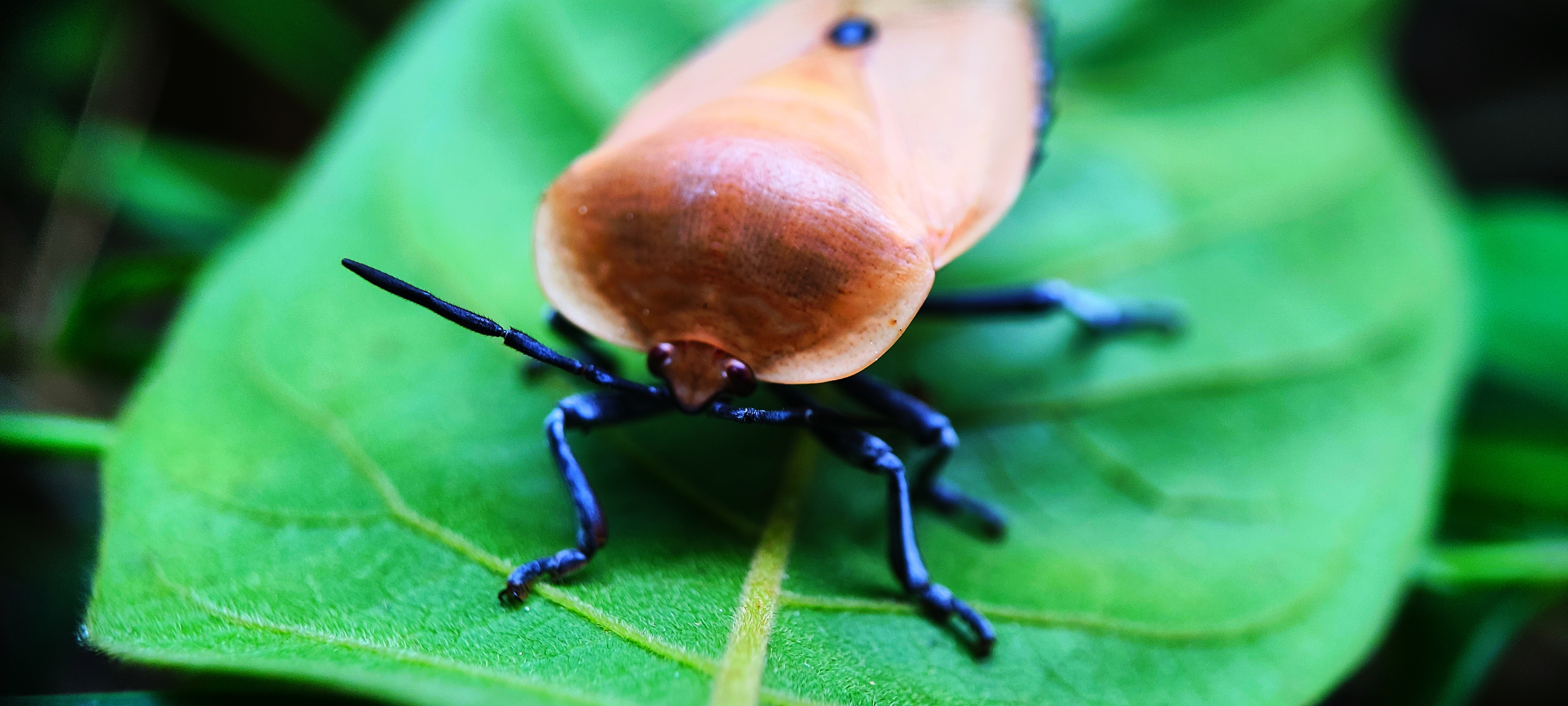 © 2021 @partner-macro. All reserved.
© 2021 @partner-macro. All reserved.
Just like pests, pests often attack various organs in plants, both the roots, stems and leaves, to the fruit.
Types of diseases that often occur in plants due to pests are a kind of disturbance caused, such as viruses, bacteria, fungi, and nematode worms or small worms.
© 2021 @partner-macro. All reserved.
© 2021 @partner-macro. All reserved.
Farmers are very afraid of the cruelty of pests because pests are destructive animals for crops.
Pests often damage plant roots, stems, to leaves, or other plant parts.
if it has been attacked by pests, it will make the plant die or the plant cannot grow properly.
---
---
The second farmer is very afraid of diseases that attack the plants.
a disease that comes to plants is something that causes disturbance in the plant so that the plant does not reproduce or dies slowly.
But according to logic, the disease is caused by a small animal that destroys the plant at its roots, thus causing the plant to die.
© 2021 @partner-macro. All reserved.
© 2021 @partner-macro. All reserved.
That's all from me @partner-macro, that's all I can say about the life of pests in agriculture, hopefully it's useful for all.
I wish all friends in good health and always successful in all activities.
My greetings for steemit friends everywhere and also greetings from ACEH for all steemit friends.
Hope this is useful for all friends and good luck always.
if there are errors and irregularities in my posts, I apologize and please let me know.
Thanks to @xpilar as the leader or founder of this community, who has held a macrophotography contest.
So that we can all work and show the beauty of nature and its uniqueness that we never knew before.
And also to @sultan-aceh as the moderator who always accompanies us and supports him.
Everyone always has the choice to change their destiny and each individual also has the right to determine the course of his life, even a bitter life experience can lead us to a better life.
|Photo Taken|REDMI 4X|
|-----------------|---------------------------|
|Category|Macrophotography|
|Location|North Aceh - Indonesia|
|App Editor|-|