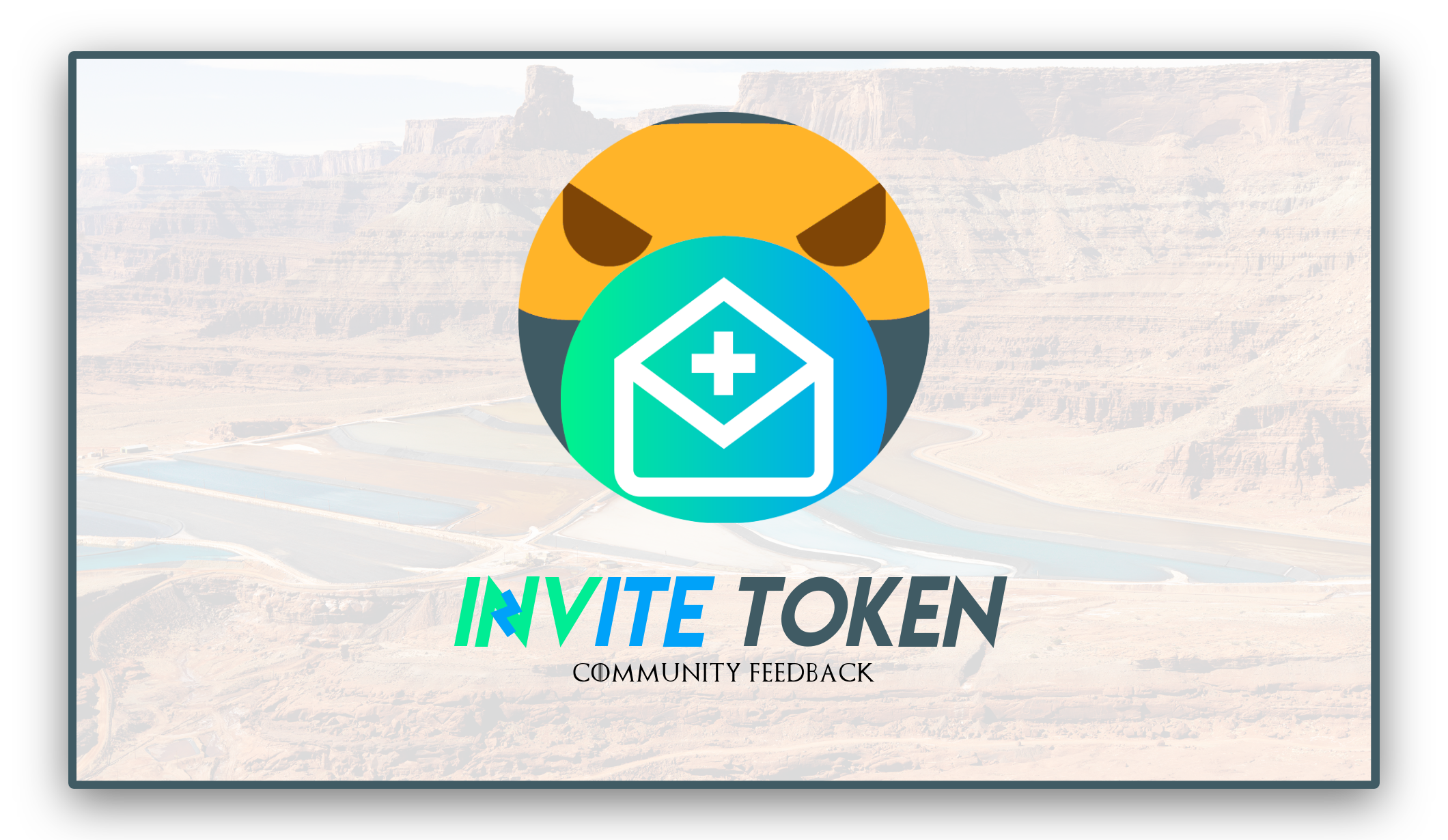 Hello Everyone,
A few days ago we announced the launch of "INVITE" token. Please check the official announcement here: Introducing "INVITE" Token: Mine STEEM Accounts Through Delegation!

INVITE is a Steem-Engine token which can be used to buy accounts from STEEM Ninja Invite Tool.

1 INVITE = 1 STEEM ACCOUNT
This is will help us curb the problem of Paid STEEM Accounts to some extent. By delegating to @steem.ninja, you can have a chance to get your share of INV tokens every week. As discussed in the announcement post, we are starting out by giving 300 INV tokens in every payout to the delegators based upon the SP they delegated. More SP means more share in the week. It's a nice investment for people having low SP or they don't want to get into the technical know-how of how to claim a STEEM Account from their RCs. Fact Check: Approximately 1mil SP is required to generate 300 STEEM accounts.
Delegate STEEM to earn INV Tokens: https://invite.steem.ninja/
We are now accepting PAL Delegations too: https://invite.steem.ninja/pal
FEEDBACK TIME
Now it's time to get the feedback from the community on the process we have set for this scheme. Now there are two ways to do it:
Quickly provide your feedback in comments of this section.
If you have delegated to @Steem.Ninja, you can also create a review blog or video through our portal(https://login.oracle-d.com/).
Every suggestion counts, so please feel free to use any of the above ways to provide your valuable feedback. We want to make this a fruitful experience for everyone involved since this will help us onboard new users for almost no fee. Apart from you locking your delegation which is still yours to claim once you undelegate in future whenever you want to.
On 7th July, first payout will happen. You can see your names appearing in this below table once you delegate. Please note that it takes some time to update it so your patience is requested.
---
Trade INV Tokens on Steem Engine
Yes!
A new Steem account normally costs 3 STEEM. At the moment there are plenty of INVITE for less than 3 STEEM on the market: https://steem-engine.com/?p=market&t=INV
Check it out and grab some as long as they are cheap!
---
For support, please join our discord channel: _https://discord.me/steemninja_
---
@Steem.Ninja is a Steem based tool service. You can also buy STEEM accounts through credit card and Paypal and other several payment options. It is powered by @Oracle-D. For more info, please visit https://steem.ninja/
---
If you appreciate the work we do for the blockchain and its members, please vote for our witness @oracle-d by going to https://steemitwallet.com/~witnesses or directly through SteemConnect
Your vote is highly valuable for us and thank you for being a part of this Journey! Also, please do not hesitate to connect with us for any kind of collaborations that can help the STEEM Community grow.