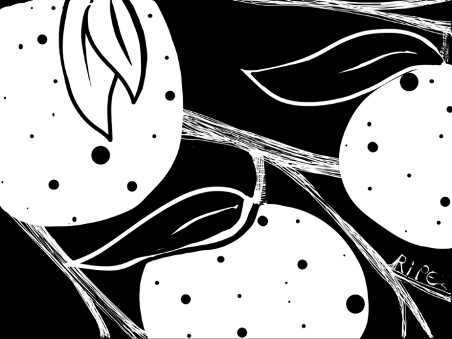 The last one
It's the final drawing of this year's Inktober challenge! The prompt word for the 31st Inktober drawing is ripe. The inspiration for this drawing came to me while looking out of my window to the apple trees in the garden.
I've been harvesting over the last month the ripe apples from our trees. I'm not the only one who has been picking the apples though, we have a cheeky squirrel in our garden who also enjoys the ripe autumn bounty. While having my cup of coffee the other morning I looked out of the window to see the squirrel disappearing over the fence with a small green apple in its mouth after being chased off the garden by my cat, but don't worry my cat is never fast enough to catch it.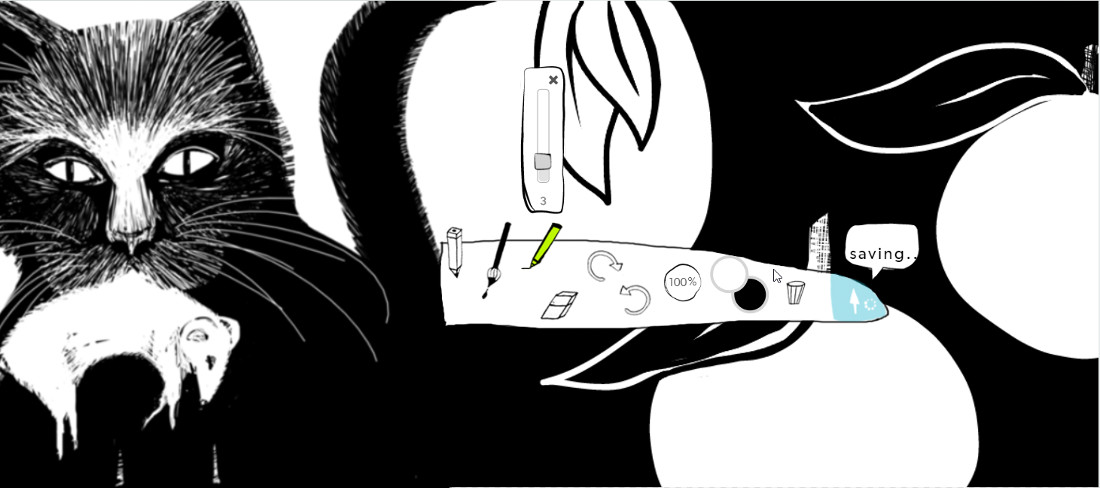 _Creating the drawing on DADA_
Inktober is a drawing challenge where you create one drawing a day throughout the entire month of October.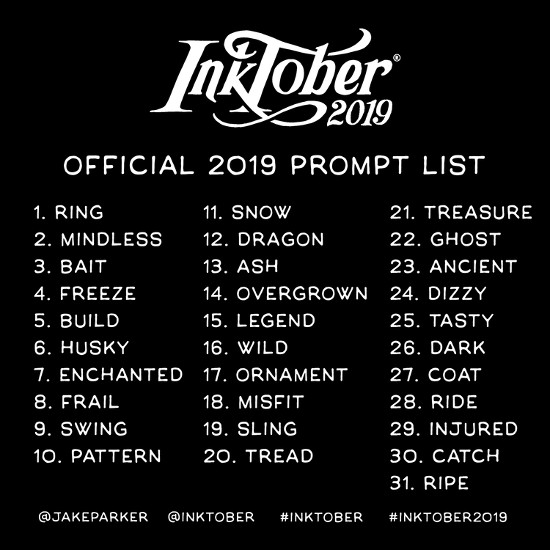 Official Inktober prompt list
Ripe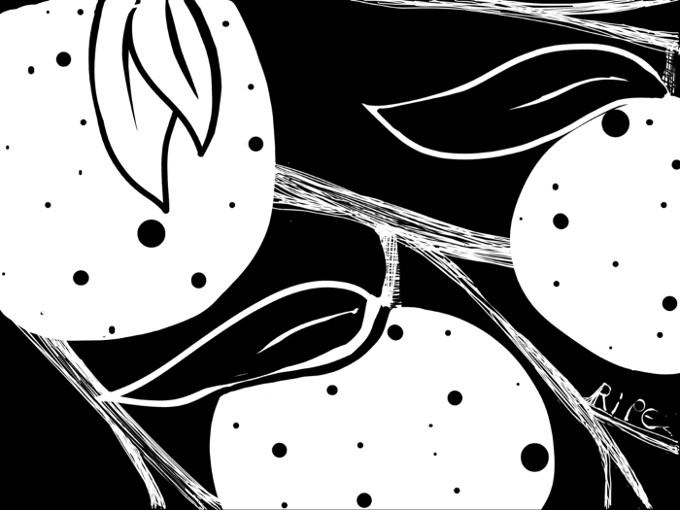 Some of my DADA Inktober drawings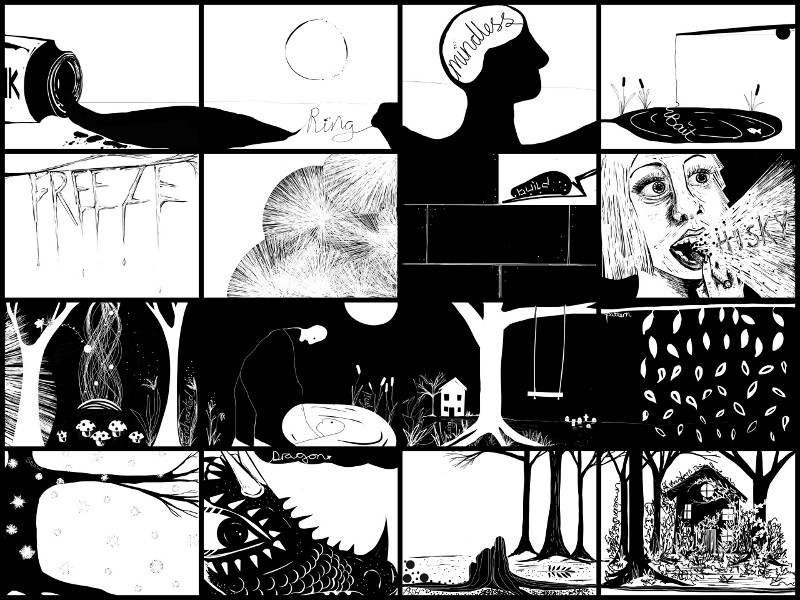 DADA is a social network where people speak to each other through drawings, if you love drawing take a look at DADA for yourself -https://dada.art/ and follow @dadanyc on Steemit.