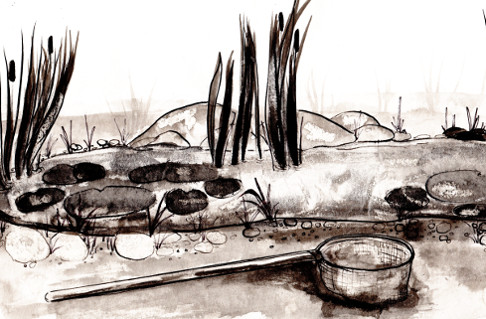 Pond Life
Inktober is a drawing challenge where you create one ink drawing a day throughout the entire month of October. As well as creating digital drawings around the official Inktober prompt list, I have also created my own prompt list for this month's Inktober challenge. My own prompt word for this drawing is water. In this drawing a net lays next to the muddy banks of a pond. Maybe this is a sign of some past pond dipping, I wonder if they caught anything.

Water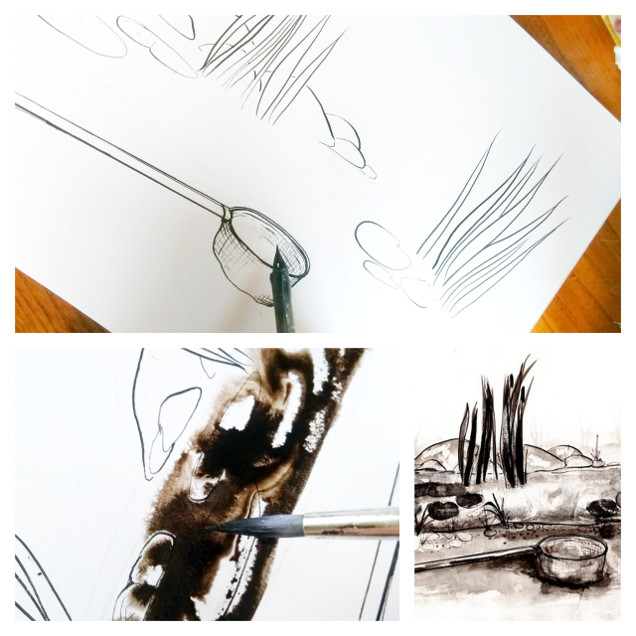 Creating this drawing with inks and wax, using my dip pen and brush.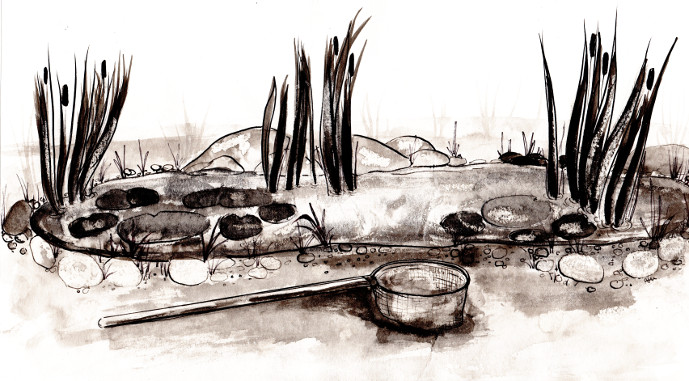 Ink on paper

If you want to see some of my previous ink illustrations check out DWELLING, an illustrated crime novel collaboration between myself and fellow Steemian @dougkarr, set in New York's Lower East Side. Dwelling is now available in print and ePub.