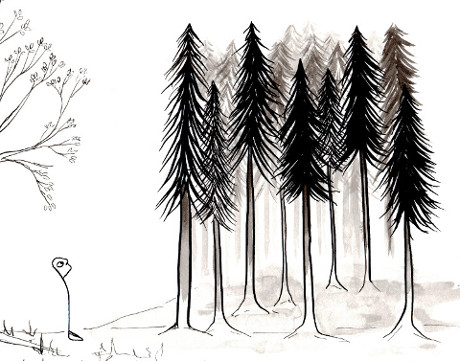 Inky
Inktober is a drawing challenge where you create one ink drawing a day throughout the entire month of October. On the official 2019 Inktober prompt list the prompt word for my first drawings is freeze.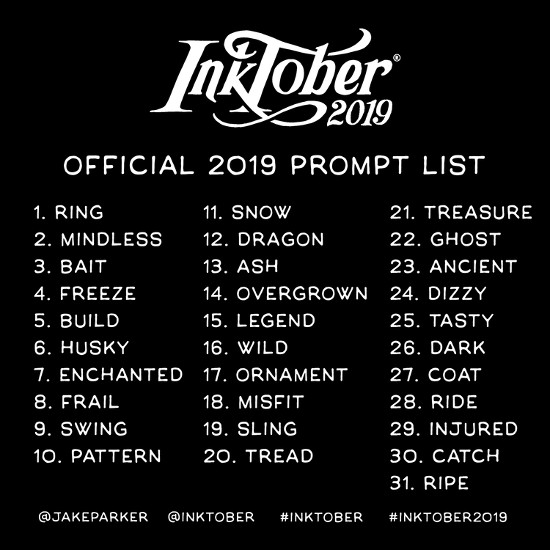 Official Inktober prompt list
For my next Inktober piece I created two digital drawings on DADA inspired the Inktober prompt word Freeze. The first is the word freeze hanging from a branch like icicles, the second is more abstract but was inspired by seeing frost ice forming across my car windshield.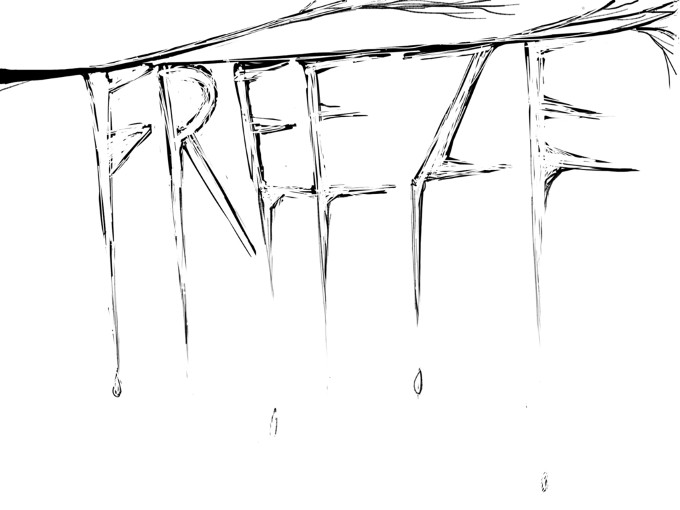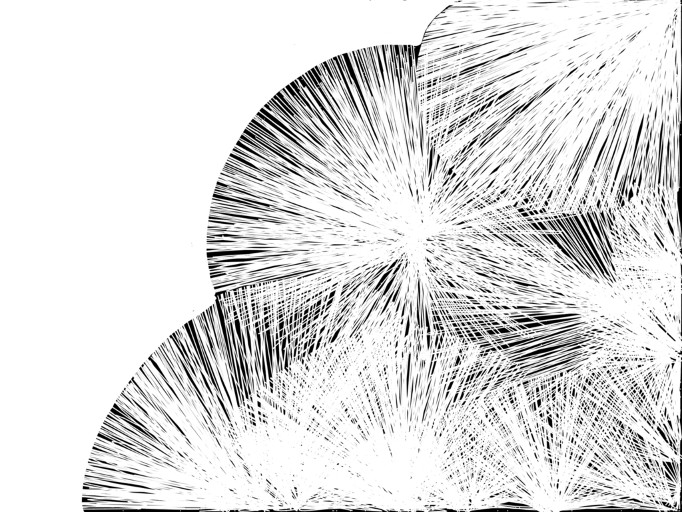 Pen and ink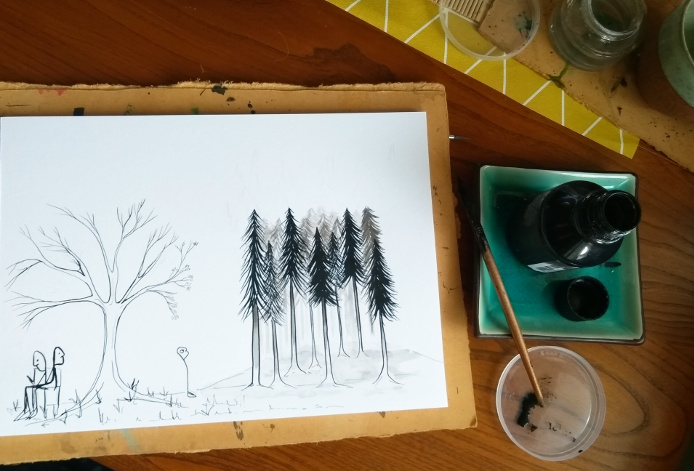 An ink drawing created using my dip pen and black drawing inks
I've also created my own prompt list for this month's challenge that fits with a project I'm working on right now. My own prompt word for this drawing is explore.

Explore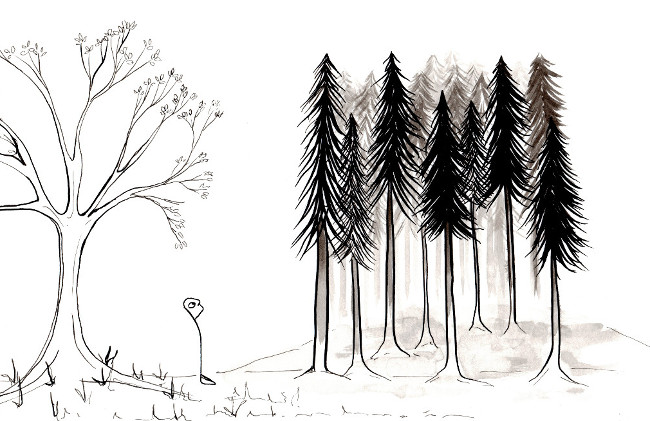 Ink on paper

If you want to see some of my previous ink illustrations check out DWELLING, an illustrated crime novel collaboration between myself and fellow Steemian @dougkarr, set in New York's Lower East Side. Dwelling is now available in print and ePub.