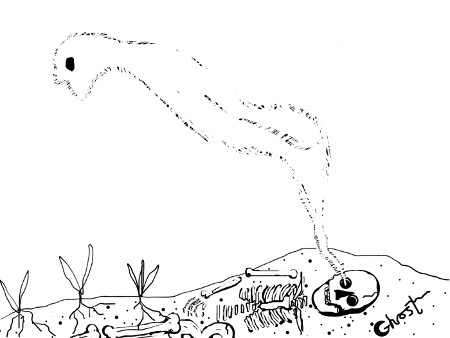 Spooky
The prompt word for the 22nd Inktober drawing is ghost, so time for some spooky drawing! Inktober is a drawing challenge where you create one ink drawing a day throughout the entire month of October.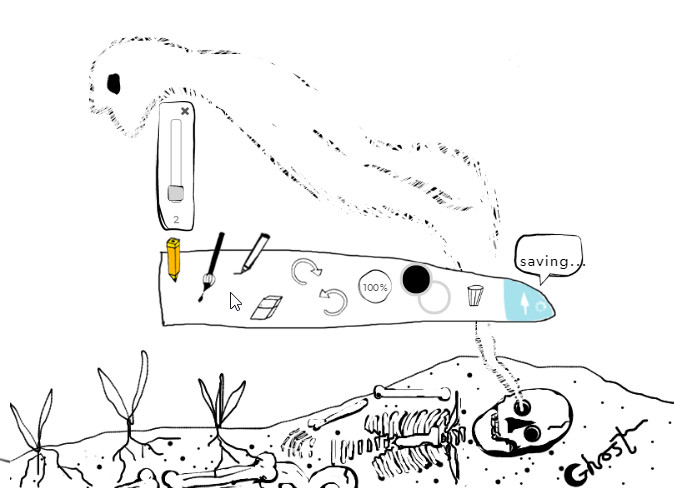 _Creating the drawing on DADA_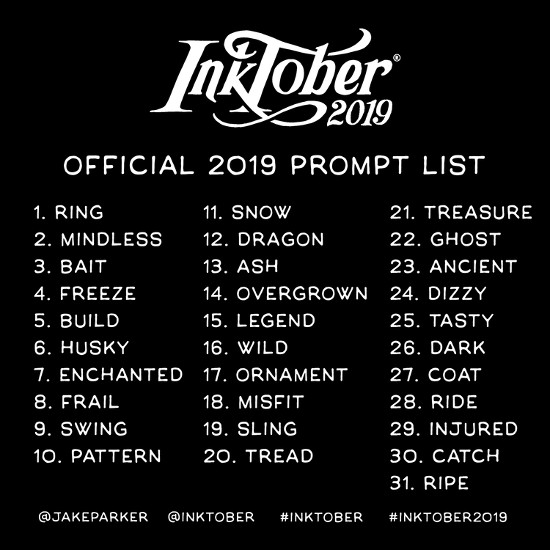 Official Inktober prompt list
Ghost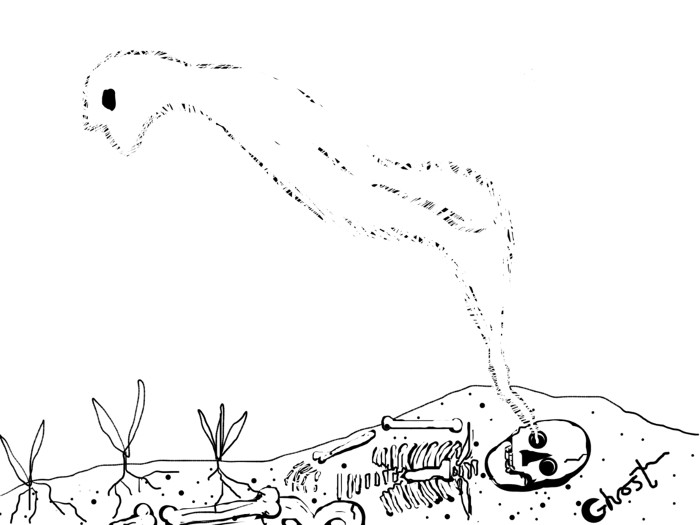 In this drawing an old skeleton is buried under the ground, but a ghostly figure is floating above, when combined with the other drawings in the visual conversation on DADA this gives the impression that maybe the ghost has something to do with all that buried treasure.


Some of my DADA Inktober drawings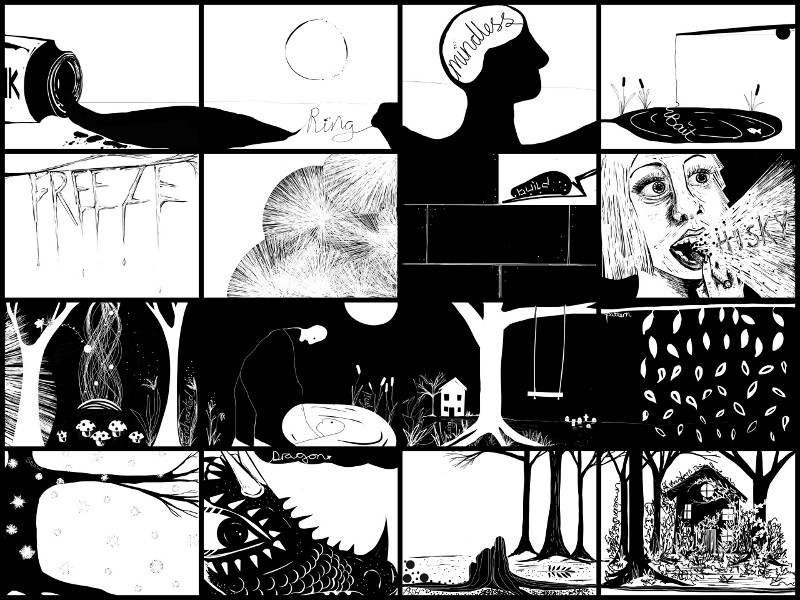 DADA is a social network where people speak to each other through drawings, if you love drawing take a look at DADA for yourself -https://dada.art/ and follow @dadanyc on Steemit.