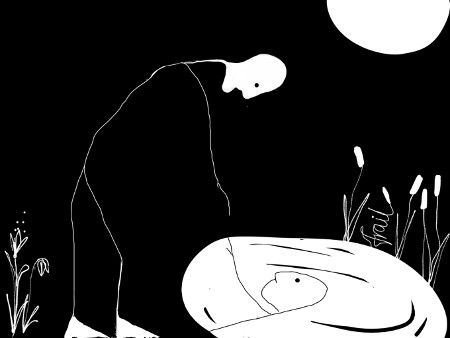 Inktober
I'm trying to keep up with my Inktober posting at the moment, as I'm starting to get a bit out of sync with the days, drawing and posting on the same day isn't always easy. Frail is the prompt word for the 8th drawing on the official 2019 Inktober prompt list. Inktober is a drawing challenge where you create one ink drawing a day throughout the entire month of October.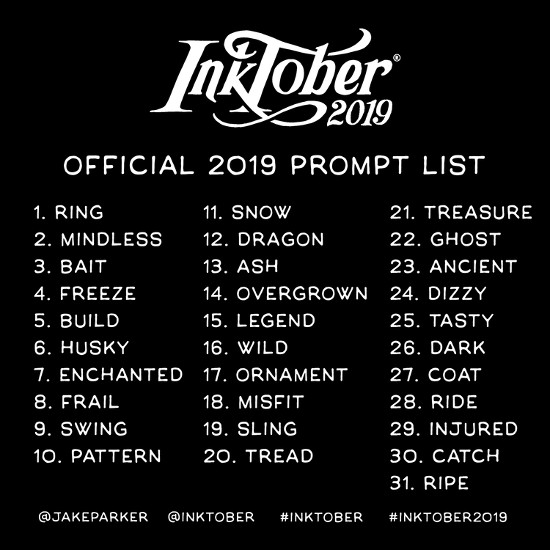 Official Inktober prompt list
A digital drawing on DADA
I created a digital drawing on DADA inspired the Inktober prompt word frail using the drawing tools that are part of the DADA website.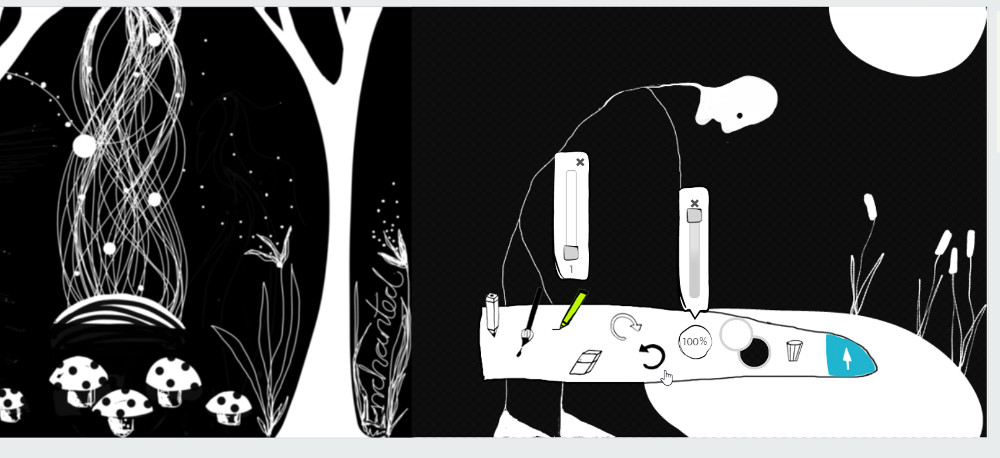 _Creating my drawing on DADA using their drawing tools._
In this drawing a frail figure is looking into a pool of water, they see a reflection, but is it a reflection of themselves now or from years gone by?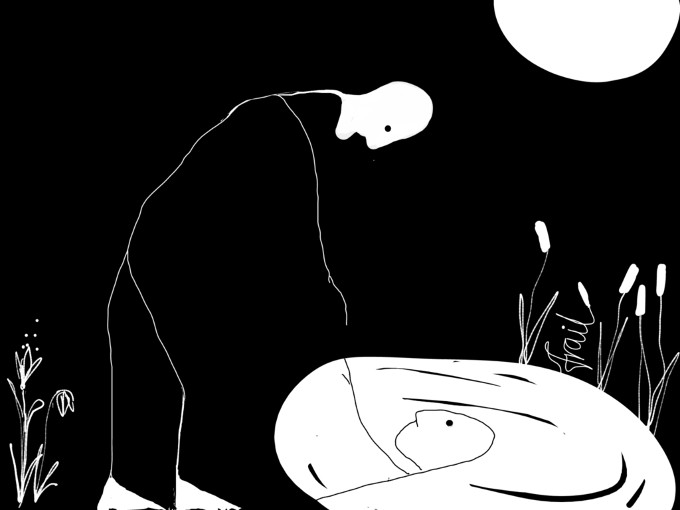 If you want to see some of my previous ink illustrations check out DWELLING, an illustrated crime novel collaboration between myself and fellow Steemian @dougkarr, set in New York's Lower East Side. Dwelling is now available in print and ePub.