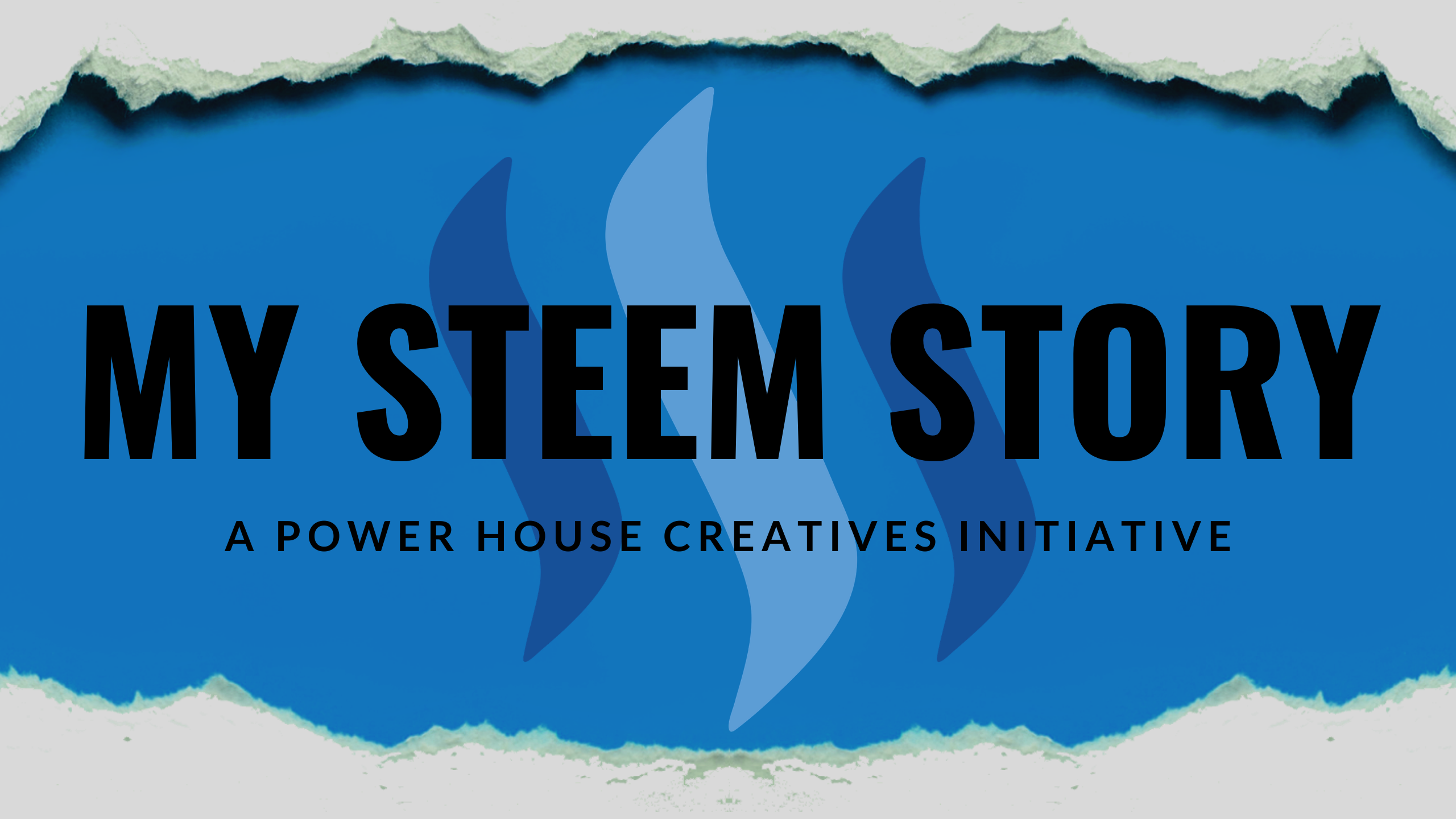 MY STEEM STORY
A Power House Creatives Initiative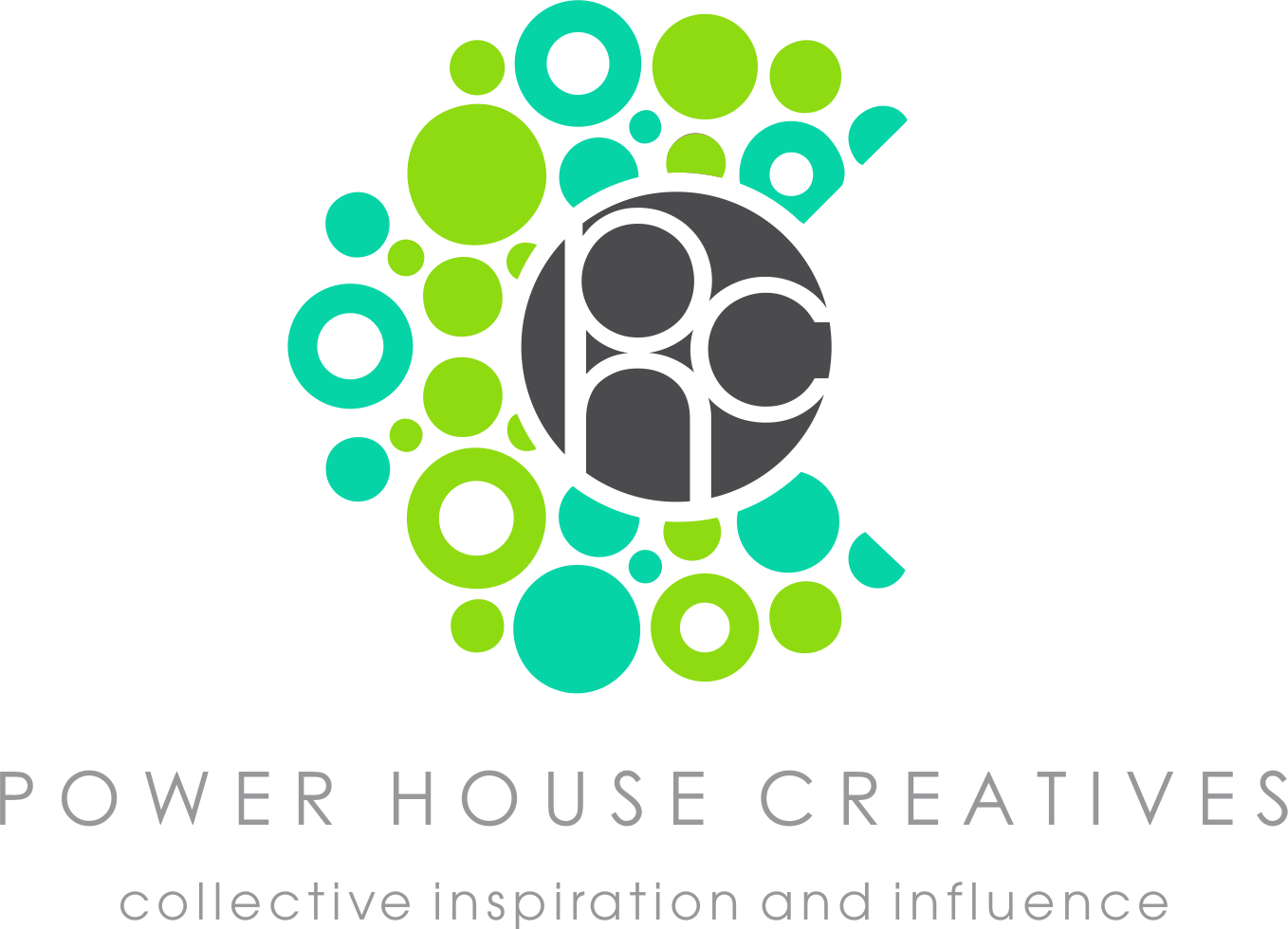 Everyone has a story – and all our stories have something in common… we all started from nothing and knew nothing. People want to hear stories. They want to hear OUR stories — they want to know who we are, where we are from, what we are doing, who and what we love, what we have learnt and where we are going. People also want us to hear their story! Being a part of the Steem network is an individual journey for every single one of us and through this initiative we will share our stories not only with all who are already here – hopefully inspiring, guiding and informing them… but doing the same for everyone else in the world too. Through our stories we will prick the curiosity of those who have not yet arrived and illuminate and widen the already open doors to our one in a million blockchain.
We invite and encourage each and every one of you to participate and share your stories too! You can find the "how to" details at the end of this post.
---
MY STEEM STORY - BY @ONERAY
---
• Where my Steem Journey began
I had never heard about cryptocurrencies, blockchain and much less someone paid to publish anything. That was precisely the information I received when I heard from Steemit:
In that meeting, in addition to sharing the friendship for years, there were cookies and hot chocolate. A rectangular wooden table with 6 chairs, in the center of the dining room (for us, the dining room is the best place to share) awaited for everyone's arrival at my friend Leonardo's house.
Hermes and I were waiting for the person who would give us an explanation about the subject in question: Our friend Honey Castellanos, known in these parts as @bitcoinroute. They all rest in the peace of the Lord now; Not because they have died, but because they have not been publishing in Steemit for quite some time.
It was 6 pm when we started the meeting: Bitcoin, Steem, Blockchain, upvotes, flags, post, tags were the first words they spoke to me; Payments on the seventh day, make original and own writings, do not do plagiarism, do not copy and paste, learn markdown, justify, center, were written on that whiteboard with black, red and blue markers.
The economic crisis in Venezuela was just beginning to feel. However, I had a company that was flourishing and I was doing very well; He did many jobs throughout the country and was always looking forward to seeing an opportunity to undertake something new. I saw in Steemit that opportunity to undertake, but I also needed to learn how to do it.
• My initial challenges & how I overcame them
Then I met some characters that had a certain popularity, because they were curators of one Cervantes, through meetings called "meetup". They were spectacular because there were excellent explanations of people who at that time had more than a year on the platform. However, today they lie in oblivion. Only my excellent friend @ the01crow and @neiraurdaneta survive. I left Steemit for a while solving the most important: The economic crisis had knocked on my door. The lack of electricity and the shortage of the main products of the basic food basket. It was very difficult to publish because the internet was almost non-existent. Although I made several attempts to return, there was no record in any way. I emigrated from my home country Venezuela. I was in several countries looking for where to start again without success until I arrived in Chile to start from scratch. 18 months later, I was able to buy a second-hand computer and a few months ago, I began my odyssey for these technological rough path. It wasn't until I met people with an incredible human quality that they held out my hand and I was able to get out of the hole where I was to enter the communities where I would no longer be alone. And thanks to them, I was able to become a minnow in less than two months. Naming them, I would take this whole publication and still, I don't think it would end.
• My Steem blockchain knowledge
I'm still learning! When I returned again, I found many new things and did not know where to start. New tokens, new Dapps, and Front-end. I tried and stayed with Steempeak, although I am looking to learn all I can about cryptocurrency investments, and how I can increase my account size as quickly as possible. All I know is that it is a wonderful world and full of rewarding experiences, since every day, I find people willing to teach what they have learned. Now my focus is on learning to use steem engine and some tools like steemworld.
• My Steem favourites
I love contests; Mainly those where my imagination can fly. Foodie, life and now I use 3speak, for a contest that I still show my sports skills, Lol. But where I can publish, I will surely use the label indicated for it. Steempeak, it has helped me a lot, although I continue exploring its functions, I already use the templates that accelerate my publication a bit.
• My golden nugget advice
Join and learn from the communities. Learn all you can so you can help others who can follow your steps. You can not be in all, but yes, take root in any of them. Look for the one where you find what you are looking for and it blooms. Fill yourself with friends and above all, read, vote and comment on your posts.
• My Steem hood & its peeps
I have access to many communities, but the time factor prevents me from making life in all of them. However, I can say that I am very grateful to be at #powerhousecreatives and #steemterminal. The Redfish Rally turned me into a minnow with dreams of going further. I am very grateful to #thealliance too. They are all people that I treasure and feel admiration for each one of them, but this time, I will not name any of them. The list would be endless.
Tagging: @antoniarhuiz @marybellrg @justclickindiva @soyunasantacruz @jayna
GENERAL INSTRUCTION:
Create a post titled: "My Steem Story – By @your.user.name"
The first three tags in order are to be as follows:

hive-114105

powerhousecreatives

mysteemstory

ONLY make use of the cover image provided in this post.
Keep the same formatting and placement (intro, footer
instructions etc.)
Replace the personal photo with one of your own.
Tag 5 people to join in on the initiative.
Share your post to twitter.
Share your twitter link and Steem post link in the comments of @jaynie's "Steem Story" post.

Did you know that @enginewitty and @untersatz run a healing campaign. To participate you can use the #spreadlovenotwar tag to gain more visibility by the group of curators of the @thealliance family.


Click here to vote for Enginewitty as a witness

The Power House Creatives (formerly known as the Steemit Bloggers) is a community of individuals who are committed to producing content which adds value to the Steem network. We are STRONGLY focused on supporting our fellow members individual growth as well as offering support to those that are new to Steem and still trying to get ahead. We are a CLOSE KNIT community of individuals, each with our own strengths, passions and input, yet ALL willing to go the extra mile for our family members... WHY? - because, simply put - we CARE about one another and MANY HANDS make light work! - THAT is what FAMILY is about! - To infinity and beyond...

A hug from a Venezuelan in Chile.
All photos were taken with my phone by me unless otherwise stated