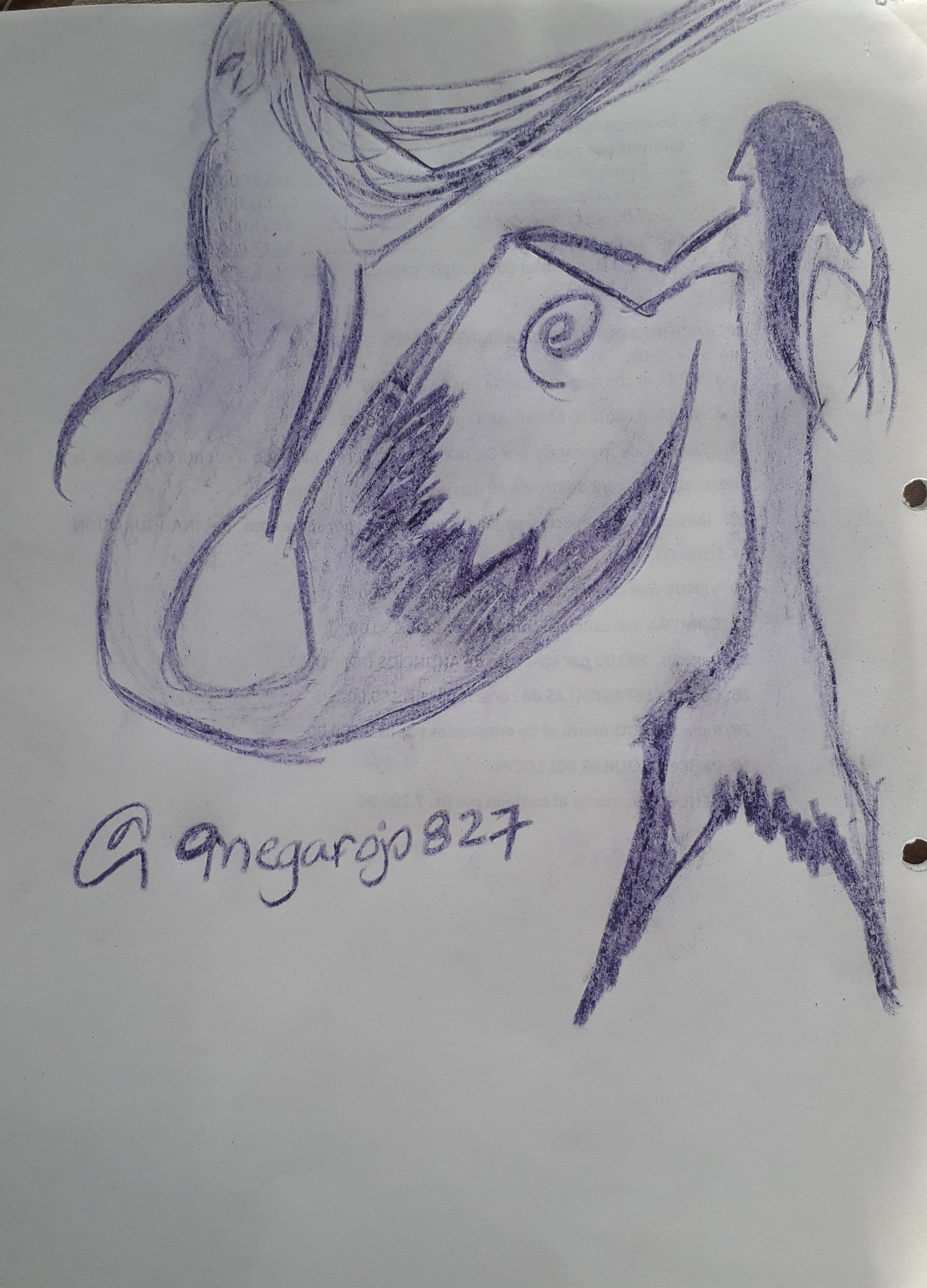 Neither nothing or nobody can imagine my feelings in that moment, well my name is Carlos, I am immersed only in one trip in ship towards altamar, where the very diabolical wind only that was dragging us, our bow was pointing towards a thunderstorm without end, only I can only write, like part of my memory if I die in this passage in the seas, is for it for which you will imagine that, it is what waits for me on having crossed the thunderstorm, we had to hope and observe in the covering so fantasticly is the nature in the seas as the proprietor of all, but only I wonder we have permission to sail on her it is a myth of my nostalgia.

Carefully the moment of calmness came, now we were sailing directly in very calm waters, where the color of the sea was darkened as if the depths it was in the surfaces, in this calmness only my soul sees a hope, the trip was so atrocious that the ears wrapped me up, I cursed myself for being so crazy in this one in this trip that has marked my life, since to think about some hope between more it was looking in the covering, he was written more that we were condemned in this big vessel.

Any calmness was getting lost in the moment that I saw as several man, segados, where his eyes were pale they were throwing themselves to the water, without response someone, in the fund he managed to listen inside my deafness to one looked diabolically, as if they were goddess's singings and birds at the same time, but my deafness does not allow me to distinguish, I leave a moment my sheets and me pens to see more detailed, it is when I see really two sirens that were inside of the covering singing, and there was no man who was resisting to his singing and they were throwing themselves to the sea, it was like one goddesses beautiful with his tail and his hair as of silks they were of color celestial silver-plating, but not a note that I him do not pay attention to his infernal singing, it is when several women of the ship with torches, he throws fuel to the covering where creatures were this, they lit fire the same hell turned, they began to do a noise as very sharp horrifying, even to one of them the face transformed as men fish that was noticing the small some canine tooth.

This height the first fury was that in singing of the sirens you do not control the women of the ship, it was clear, we were feeling so much for being run in front of her, but throwing itself to the sea, I appear to looking in the others at part of the ship, it seemed that they were a plague the quantity of this creature in the water, it seemed that we were his prey, in a few of that one I see as of the water they throw a spear done with matter of the sea where dry and some starfish was contemplating sharp well oysters, it is a lot of information to be true for the human mind, the compitan with few men who were staying, they threw to the sea several packings of fuels and lit it of fire, where I have seen seeing the sea in flames.

About us they were everywhere, but the fire saw that he was an enemy much they express, since I could keep the mysterious spear, her hiding well my cabin as sample of the existence of these creatures, there was opened suddenly a circle of so cleared clear sky as I have never seen again, it has turned the calmness, good one does not forget this trip in the ship " White house ", I have documented everything in my memory of the existence of life in the depths like they are the sirens, Carlos left my trace, at first I did not realize what it wanted to mean, but a horrible thought crossed for my mind but he had not written quite this reality counted in my sheets, especially the spear that I take as evidence of this creature, we go already three days of living through this historical moment, I give faith today on Tuesday, the 19th of October 1945 on board of " White house ".

But the saddest of the case that in a few days, only remained some thing of the ship " White house ", sank mysteriously, nobody knew how, then a fishing ship realized the made achievement to gather the little that stayed of the vessel, inside these things were the writing left by Carlos, where his passage relies on with the sirens and on the spear that I keep that nobody could achieve to see, only his memoirs stayed.