PART FIVE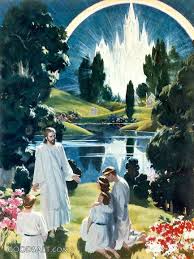 IMAGE SOURCE
Greetings to all my fellow steemites. It's a privilege to be with you again.
I trust our day has been sumptuous?
Out of my busy schedule for today, I have deemed it fit to post on this platform so that we can come to the final edition of the series ( Pressing forward towards Zion) we commenced few days ago.
Like the common saying goes, that what has a beginning will definitely have an end. On this note I want to welcome you all to the final part of this edition.
In the previous series we have been able to scrutinize and also carried out elaborate explanations on the following series explicitly.
What does it mean to be pressing forward towards Zion?
Why should we press forward towards Zion?
Who can press forward towards Zion?
How can we press forward towards Zion?
And today we are going to be considering some of the benefits of pressing forward towards Zion?
And it's my prayer that at the end of this edition an unusual hunger would stir up within our spirit to want more of God and also be propelled to rise up to our feet to finish the race towards Zion that we have started already without any course to despair.
SOME BENEFITS OF PRESSING FORWARD TOWARDS ZION?

The followings are the reason for every believer desiring to reign with Christ on the last day to earnestly contend for the faith that was once delivered to us by our fathers and also deems it fit to finish the race irrespective of the debilitating circumstances he/she is faced with:
1. Such a believer would be strengthened by God if he/refuses to yield to the deceits of the devil to quit.
> Isaiah 40:29-30
He gives power to the faint and weary, and to him who has no might He increases strength [causing it to multiply and making it to abound]. Even youths shall faint and be weary, and [selected] young men shall feebly stumble and fall exhausted;But those who wait for the Lord [who expect, look for, and hope in Him] shall change and renew their strength and power; they shall lift their wings and mount up [close to God] as eagles [mount up to the sun]; they shall run and not be weary, they shall walk and not faint or become tired.(J)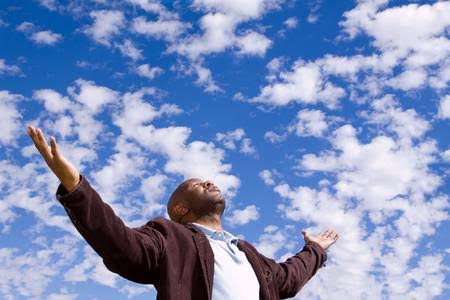 IMAGE SOURCE
2. They shall possess all their possessions when they eventually get to the Holy city of God (Zion).
> Obadiah 1:17
17. But on Mount Zion [in Jerusalem] there shall be deliverance [for those who escape], and it shall be holy; and the house of Jacob shall possess its [own former] possessions.(G)
3. They shall reign with Christ when he comes in his glory.
> Colossians 3:4
4. When Christ, Who is our life, appears,
then you also will appear with Him in [the splendor of His] glory.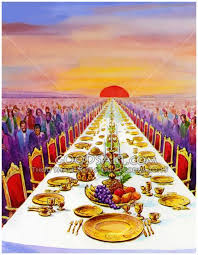 IMAGE SOURCE
Also Luke at Matthew 24:13
> 13. But he who endures to the end will be saved.
CONCLUSION
Pressing forward towards Zion demands strength and only those who are willing to endure to the end shall be saved and also
Obtain the ultimate prize of salvation.
Challenges are inevitable in our journey to Zion; but our determination not to give up the race is what will really make us. Challenges are what make life interesting and overcoming them is what makes life meaningful.
So determine not to give up.
Zion is the city of the supermen and women those who were dogged and rugged amidst the vicissitudes of life.
Zion is not a place meant for backsliders, drunkards, Formicators, adulterers, idolaters etc. But for those who are genuinely born again.
So in order for you not to be a persona non grata in Zion, repeni from all your sinful ways so that God can help you in finishing your race to that Holy city in Heaven... The city of ZION.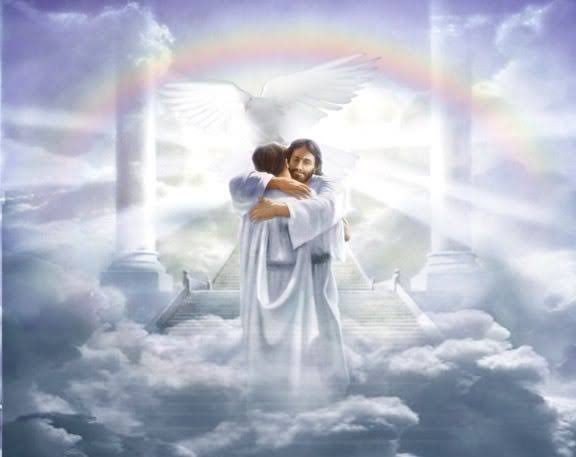 IMAGE SOURCE
A special thanks to all my lovers and followers @sirmiraculous, @sniffnscurry,@olawalium,@dwayne16, @sam99,@eosxiomara. I am very grateful for your love, support and corrections.
Your articles really impacted me.
God bless you all.
Thanks for your time.
Still remains me!
Christ ambassador!!