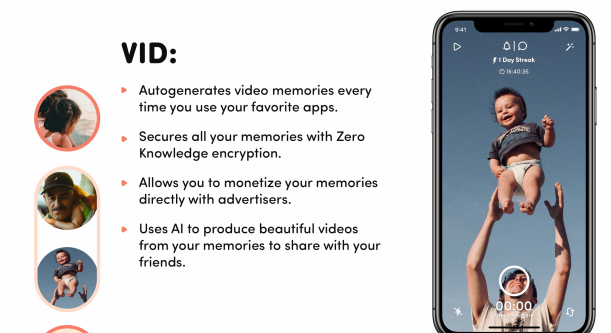 Social media is a platform where different people connect, as well as it's a place where ideas are been shared between or among different people of different interests. Long before the advent of social medias, chatting, connecting through different means in different locations, it was somewhat difficult to keep in touch with love ones and most importantly with the societies and what's happening basically around us and also in a distant location. Social media has helped bridged that gap and has encouraged oneness and as well as developed communications around the world. Different platforms or media was created and developed for this purpose.
Each platform created and developed for different reasons with different aims and visions. It has been beneficial to users, but then despite its benefits, it also has its own flaws. One of such flaws or problems has to do with the internet and the data consumption which is outrageous. One cannot access some Medias or some places without having to subscribe or to pay for data which could be discouraging. Apart from data consumption, some of these platforms also infringe in the privacy of users which is also another challenge and problems faced by users. Some of these platforms require phone numbers, emails and every other need. Sometimes, it can be compulsory to submit those requirements, other times it's optional. But what happens when such details are submitted? Your privacy is been infringed. They look upon your contacts and see people that are they and possibly upload your data to them even when you have decided to keep it private and not make such people know of your existence in such platforms. That is bridge of privacy. And often times, it's done without your consent. Also, your details can be uploaded online with or without your consent and then your original aim and reasons of joining such platforms can either be changed or be cancelled.
Another problem faced in some of these platforms is the intrusion of peoples account and the introduction of bots in managing some of these accounts. For example, one can hardly differentiate a post made by bots from one made by an original author or a human except proper investigation is been used. Also, user's accounts are hacked and things are posted without the knowledge of the users. When an information, its source is not properly checked, it can lead to misguide and misappropriation which is disadvantageous to people and the society at larger. Faceless accounts, hacking of accounts won't be tolerated in VID platform as there will be stringent means of verification before an account can be accessed.
Videos created by some platforms have no quality as it becomes old over time. Unforgettable memories are not recorded neither are they stored for future references
This and many other problems VID tends to solve. VID is simply the best among the rest, its advantages are which makes it quite encouraging and more accommodating than every other platform one can ever consider. It is very easy to use and also easy to operate and it's also privacy focused. The awesome thing about this application is that it helps create memories for one in the past which one will tend to appreciate and treasure for eternity.


SOLUTIONS
VID is an AI journal application created for users with the sole purpose of helping to create moments for users, defining their journey in every step of the way without missing any moment. It is a platform created to revitalize social media by creating a more secured, safe, decentralized blockchain platform whereby users are giving the opportunity to earn while they do what they love. Looking at other social media platforms and how they have become parasites to users, feasting on them by generating outrageous rates of data, and giving them no opportunities to monetize and advertise their products or services how and where they want it, VID has resorted to creating more opportunities for users.
Users are giving the benefits of creating memories, and creating videos with the options of sharing it to friends or keeping it private which cannot be accessed by anybody except the verification processes is passed. VID frowns totally at the use of bots, fake bots and faceless accounts as it resorts to clear this menance from the society. VID has been built in such a way that only the users that have gone through stringent user verification process will get access to a public profile. Without going through a verification process, users will still be able to use much of the features available; This system called the VERIFICATION SYSTEM however, won't be able to post their memories publicly. This system ensures that VID is not manipulated.
With the use of zero knowledge encryption, the privacy of users are highly placed at esteem as it gives users the options to share whatever they desire to the public or keep it to themselves for future preferences. With the use of the app, users can create a personal digital journal. VID uses AI to help organize and tag these memories in a calendar interface for easy access and discoverability. It also uses AI to create magnificent videos, producing beautiful videos with quality. VID is a MEMORY MEDIA platform which is cloud based, calendar centric hub for all memories.


One awesome thing about this platform, which makes it stands out is that it gives users the opportunity to monetize their publications, their memories directly with advertisers. For every video post or shared with contents, its shared to their followers, advertising a products or services which they uses and are endorsing it through their usage. Not only that, it also gives users bonus for every person who signed up through them. Funds created in this platform are further splitted between VID revenue and running costs and content creators in the platform. Awesome right? This is not seen in other platforms. There are different ways to earn from this magnificent platform. The app has good and easy interface for easy usage when it's been downloaded.
HOW VIBE SCREENS WORKS
Just as the name suggest, Vibe screen is a distinguished feature which is placed in the platform to bring in more life to video creation. It gives users the options of choosing whatever style they want their videos to have and whatever music they want to add to the video to spice it and bring more interests to users. The vibescreen is an automated opportunity, machine algorithm that helps in finalizing a video with good styles and music's before such videos are been posted. It makes it look very professional.

UNIQUE VISIONS OF VID
The unique vision of VID is to be the best platform and also being part of people's memories where by quality videos, full of memories are been created and shared by people to friends and families.

BENEFITS OF USING
• It's a social media platform that takes and protects the privacy of users and puts it in higher esteem by giving users the benefits of choosing what can be seen publicly or what should be private and best known to them only.
• It is totally secured
• Saves users data as it encourages minimal usage of data
• It gives users the opportunity to earn while they do what they love
• Creates memories for users which auto-generates
• Free advertising
• It's very easy to use and to understand with easy interface
• Gives users the benefits to edit videos they way they like and how they like
• Secures all memories with zero encryption
• Produces magnificent and good quality videos which can be compared to non
• With the stringent verification process which has been induced in the platform, users information's or accounts cannot be hacked, neither can false news be disseminated as one accounts is created for one user only
• VID pays for the services one used with the tokens one earns
• It gives users the ability to choose when they want to monetize their data and memories as well
• Opportunities are given to users to earn by taking all the revenues their data and memories generates

From above one can see how unique VID. Its benefits are so numerous and in such a way can't be compared with any other platform. why not annex the opportunity ehich this awesome platform is offering to you. Create more memories, share your memories, advertise your products or services and above all get paid by monetizing and doing what you love and so desire. Want to know more about this awesome services, you can kindly visit the whitepaper https://vidrec.azureedge.net/res/WhitePaper.pdf