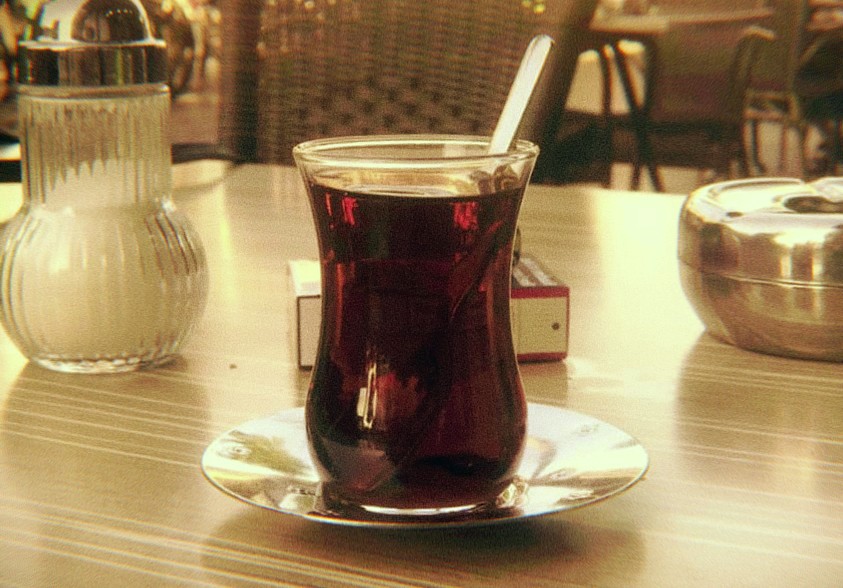 English
I wanted to pick up a girlfriend from her work but then I got a message from her that she was going to need a little bit until she was out of work. I wrote her that I'm around the corner at Cem's cafe that she should come there. The cool thing is, at Cem's cafe there you get also Turkish black tea. Just fits, waiting and drinking tea.
But, from one Cay became 2 and then 3...
Deutsch
Ich wollte eine Freundin von ihrer Arbeit abholen aber dann bekam ich von ihr die Nachricht, dass sie ein wenig brauchen werde bis sie aus der Arbeit raus ist. Ich habe ihr geschrieben, dass ich um die Ecke beim Cem im Cafe bin, dass sie dahin kommen solle. Das coole ist, beim Cem im Cafe gibt es auch türkischen schwarzen Tee. Passt halt, warten und Tee trinken.
Aber, aus dem einen Cay wurden 2 und dann 3...
#
After nearly 30 minutes waiting and 3 Cays I got the message from her that she was sorry and that it would take a little longer.
Why are women like that?
I didn't write her anything back. When I got my 4th Cay, she called me and said that she was coming now and since I didn't answer her that it would have made her insecure. Women...
5th Cay and she is still not here...
...and I slowly got the crisis !
Nach 30 Minuten und 3 Cays bekam ich von ihr die Nachricht, dass es ihr leid tut, und es noch ein wenig mehr dauern würde.
Warum sind Frauen so?
Ich habe ihr nichts zurück geschrieben. Als ich meinen 4ten Cay bekam, rief sie mich an und meinte, dass sie jetzt komme und da ich ihr nicht geantwortet habe, das sie das verunsichert hätte. Frauen...
5ter Cay ud sie ist immer noch nicht da...
...und ich bekam langsam die Kriese !
As soon as I put the cigarette out, thank God (!), she came finally.
Women deliberately do that extra, don't they?
Kaum habe ich die Zigarette ausgemacht, war sie, Gott sei dank (!), auch endlich da!
Frauen machen das bewusst bzw extra, oder?
**Date: 05.08.2019
Medium: Samsung Smartphone
Location: Düsseldorf, Germany
photos are edited with the AndroidApp Pixlr**