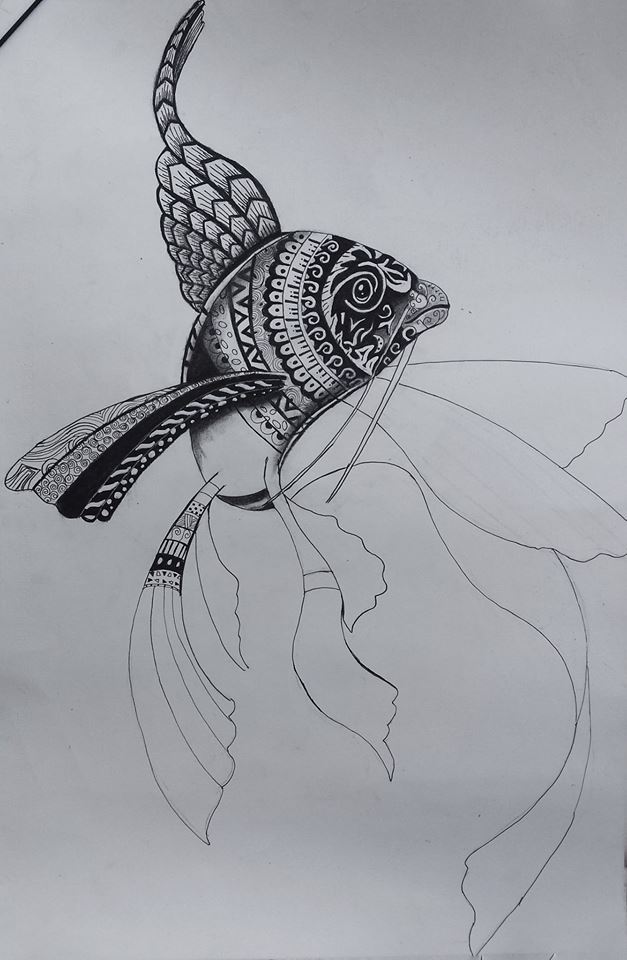 #
English
#
Today I have continued with the drawing a little.
During that time I also finished with the audio book The Shadow over Innsmouth by Lovecraft. Next I will listen to The Dream-Quest of Unknown Kadath. I had once read on the internet that the books have no real order but some stories together should make a kind of complete story. Let's see (hear) how weird and strange the story around Dream-Quest is.
Deutsch
#
Heute habe ich mit der Zeichnung ein wenig weitergemacht.
Während dessen habe ich auch mit dem Hörbuch The Shadow over Innsmouth von Lovecraft abgeschlossen. Als nächstes werde ich mir The Dream-Quest of Unknown Kadath anhören. Ich hatte mal irgetwo im internet gelesen, dass die Bücher keine wirkliche Reihenfolge haben aber einige Geschichten zusammen eine Art Komplettgeschichte ergeben sollen. Mal sehen (hören) wie schräg die Gechichte um Dream-Quest ist.
#

The work is not my own idea, it is a copy drawing.The original is a work of the artist Visoth Kakvei that you can find here.
#