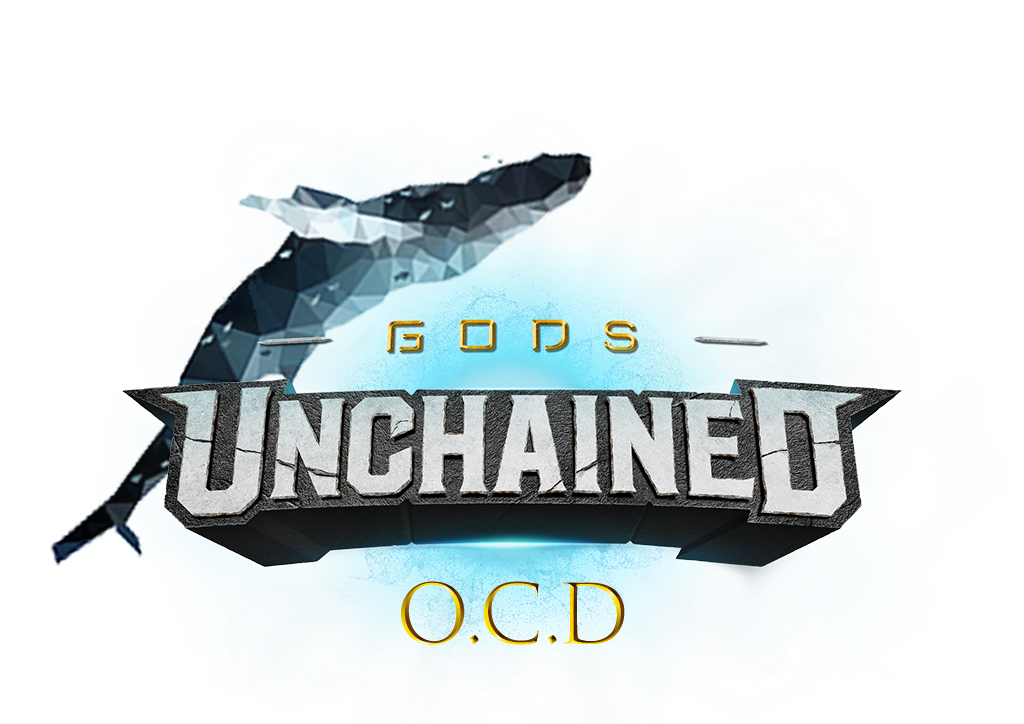 Hey everyone! Time for the LAST 2019 OCD Gods Unchained Steem TOURNAMENT... THIS ONE WILL BE HUGE!
Remember that if you are posting about God's Unchained, whether it is about opening packs or streaming your games, or maybe about your meta analysis or whatever you may think it adds to the community (both Steem and God's unchained), you can follow the #POSH steps to earn some votes. To know what POSH is, click here
With the Gods Unchained team putting into play the fusing cards implementation and at the same time core cards being made available to enter the market, besides getting into the end of the year, we are expecting many players to join this weekend for some liquid Steem as well as some Genesis packs!
---
Play to earn Steem!
Each win during the usual weekend tournament will get you 0.3 Steem! But that's not all, if you are a new player, you will earn 0.5 Steem per win!
All you have to do is enter your GU username in a comment on this post and we will go through a third party site to check your win amount after the weekend is over!
Play to earn Rare Genesis Chests!
This weekend we will be drawing 3x Rare Genesis chests at random for anyone who joins the tournament during the last 2019 tournament!
Steem referral rewardsIn adda do is join oure chestd server, go to #ferrer, for each GU player you get onount. You wilemselves a Steem account through our channel, you will earn 0.2 STEEM extra for each of their wins during the weekend tournament!Yes, this means that both the new player and you who got him in will receive 0.2 STEEM for each of his wins - this weekend only!
So
As a new member all they gotta do is join our Discord server go to #steem-accounts and request for an account and mention which Steem user got them to join. They will receive a Steem account during the weekend (will be eligible for rewards by signing up there as well for the tournament) and then they can chat in #general-gu and #gu-posts where they can promote their content for curation they post on Steem about GU.
This is also an open invitation to any other teams who would like to grow their community on Steem and use a censorship free blockchain platform to discuss things around the game. We currently offer them free Steem accounts and curation of their GU content (the latter is not forever but as long as we can cover them with our influence).
---
Good luck to everyone in the tournament and getting those legendary core cards while grinding. ;)
This post's rewards will go to @teamocd to help fund future tournaments and giveaways to our growing GU community.