OCD DAILY - Issue #506
Welcome to the 506th issue of @OCD Daily!
Issue #506 highlights content from five (5) Steem Content Creators! The OCD team continues its search throughout Steem to find you the undervalued gems, as provided by relatively new users.
Today our curators found five (5) new pieces of original content! We strive to find works that are created by newer Steem users, that may not have the audience with which to share their quality content. @OCD strives to help provide that audience and intends to showcase Steem users who put in the extra effort to create creative, original content.
The @OCD nomination process
A curator will FIND a piece of work (typically from newer users). Within 24 hours that piece has been submitted from the curator to the @OCD team, curator votes are tallied, and the pieces with the most votes are included in the compilation.
We encourage you to visit these blogs and show these great Steemians your support and encouragement.
If you enjoyed their work, give them a Follow or maybe even say Hello!
All of the content chosen by our curators is undervalued, but there is always one piece that rises to the top. That piece is universally appreciated and valued by our curators making it OCD's Top Nomination of the Day.
---

Our top nomination of the day is from @kaminchan
@kaminchan took us to an old temple in Thailand where students set up a small stand to showcase their artworks, diy good and performing for locals and visitors. It was a great day out for families and an opportunity to support the young artists on their work.
Curated by @travelgirl
Art students got to show their talents and earn some money at a temple fair, นักเรียนศิลปได้แสดงผลงานและหารายได้ที่งานวัด
---

Our next nomination of the day is from @arseniclullaby
Arsenic Lullaby is a talented comic book artist and from today the creator of the brand new steem community COMIC BOOKS, a great place to be if you are a fan or an artist. To celebrate the event he is sharing with us the cover of The Tick comic book relaunch. In his post we can enjoy the massively detailed finished cover along with a large variety of process photos showing a rare glimpse into the artist's way of working and thinking.
Curated by @georgeboya
The Tick Comic book cover illustration progress pics and how to
---

Our next nomination of the day is from @lpfaust
LPfaust has a satirical weekly podcast, this is:
Everyday Crazy Podcast Season 2 Episode 1 - The Craft EVERYTHING Movement
Curated by @juliakponsford
Everyday Crazy Podcast Season 2 Episode 1 - The Craft EVERYTHING Movement
---

Our next nomination of the day is from @barbarabezina
@barbarabezina shares some beautifully eerie underwater photography that is both mysterious and ethereal.
Curated by @isaria
Bajo el agua
---

Our final nomination of the day is from @erikah
@erikah shares helpful guide for gardener newbie and enthusiast on Transplanting Seedlings. Go read this thorough guide that will help you start your planting journey!
Curated by @macchiata
Transplanting Seedlings
---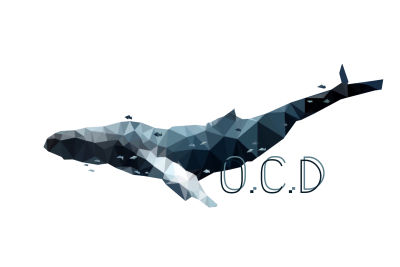 This concludes today's edition of the OCD Daily. We would like to congratulate the featured authors as well as those nominated.
We hope you were able to take away something different, fresh, and new from these posts, provided by the @ocd curators.
The OCD team would also like to thank those that strive to make a difference. As anyone can create a post but only some can create/build value.
Stop by tomorrow for another edition of OCD Daily!
Keep up the great work creating original content.
You never know when @ocd may be around :)
Today's post was authored by @isaria
Know that your Resteem supports undervalued authors!
OCD Now Has a Steem Witness...
@OCD-Witness!