OCD DAILY - Issue #497
Welcome to the 497th issue of @OCD Daily!
Issue #497 highlights content from eight (8) Steem Content Creators! The OCD team continues its search throughout Steem to find you the undervalued gems, as provided by relatively new users.
Today our curators found eight (8) new pieces of original content! We strive to find works that are created by newer Steem users, that may not have the audience with which to share their quality content. @OCD strives to help provide that audience and intends to showcase Steem users who put in the extra effort to create creative, original content.
The @OCD nomination process
A curator will FIND a piece of work (typically from newer users). Within 24 hours that piece has been submitted from the curator to the @OCD team, curator votes are tallied, and the pieces with the most votes are included in the compilation.
We encourage you to visit these blogs and show these great Steemians your support and encouragement.
If you enjoyed their work, give them a Follow or maybe even say Hello!
All of the content chosen by our curators is undervalued, but there is always one piece that rises to the top. That piece is universally appreciated and valued by our curators making it OCD's Top Nomination of the Day.
---

Our top nomination of the day is from @acesontop
How do you spend the Christmas eve? are you spending it like @acensontop ? in this post, he reminiscince his childhood on Christmas eve tradition and shares his current activity as an adult.
Curated by @macchiata
A Christmas Eve Like Never Before
---

Our next nomination of the day is from @iansart
It's Christmas time and Santa needs all the help he can get. @iansart comes to the rescue by crafting this lovely mini elf. The artist shows the process that went into making this beautiful clay sculpture.
Curated by @jznsamuel
Merry Christmas Steemians! - Coming back to Steem + Mini Santa Elf Sculpture
---

)
Our next nomination of the day is from @kismetart
Kevin McLaughlin presents a very unique and enchanting brand of abstract work, done digitally, he plays with the way lines and geometric shapes, and the illusion of distance and depth created by repetition and interruptions of flow. His works are interesting and thoughtful, each given a meaningful title and a short description to entice engagement from his audience. Check his newest pieces out!
Curated by @veryspider
[trippy new post-Christmas artwork (object landscapes)](https://goldvoice.club/steem/@kismetart/trippy-new-post-christmas-artwork-object-landscapes)
---

Our next nomination of the day is from @ami17
ami17 shares some cute and unique handmade holiday hair clips made of polymer clay.
Curated by @Isaria
New Year's hair clips made of polymer clay.
---

Our next nomination of the day is from @xtreme2000
This post is a fun travel/dining review of Jeju Restaurant in Korea, there are lots of pictures of the beautiful modern interior and the delicious pork the author ordered!
Curated by @juliakponsford
Jeju Restaurant Daejeong Wood Dining Table Flower Moment Neat and Crispy Seogwipo Pork Cutlet
---

Our next nomination of the day is from @apolymask
@apolymask has released the first episode of their podcast: Exploring Thought Episode #01. There is both audio and a transcription for those who prefer to read!

Curated by @juliakponsford
Exploring Thought Episode #01
---

Our next nomination of the day is from @deirdyweirdy
@deirdyweirdy is participating in a contest, and she crafts a great short story which has an unexpected ending. The author has a way with words and the story keeps you hooked.
Curated by @jznsamuel
Baby baby.
---

Our last nomination of the day is from @osakaghoul
Really good review of one of JUMP's rising titles, Beastars, from @osakaghoul! Beastars is a little like Zootopia, but unlike the PG title, it explores relations between the species and races of animals and the tensions in their society with a more mature handling. If you're been following the manga and are curious if the anime would be worth the watch, watch this review and find out!
Curated by @veryspider
Beastars Season 1 Review
---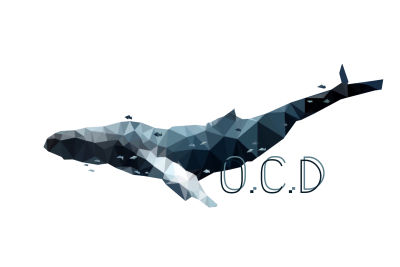 This concludes today's edition of the OCD Daily. We would like to congratulate the featured authors as well as those nominated.
We hope you were able to take away something different, fresh, and new from these posts, provided by the @ocd curators.
The OCD team would also like to thank those that strive to make a difference. As anyone can create a post but only some can create/build value.
Stop by tomorrow for another edition of OCD Daily!
Keep up the great work creating original content.
You never know when @ocd may be around :)
Today's post was authored by @macchiata and @veryspider
Know that your Resteem supports undervalued authors!
OCD Now Has a Steem Witness...
@OCD-Witness!