Title - Tags - Note: Change Issue Number, Number of posts nominated and Nomination Details (including @CompilationPostAuthorName)
OCD DAILY - Issue #491
Welcome to the 491th issue of @OCD Daily!
Issue #491 highlights content from six (6) Steem Content Creators! The OCD team continues its search throughout Steem to find you the undervalued gems, as provided by relatively new users.
Today our curators found six (6) new pieces of original content! We strive to find works that are created by newer Steem users, that may not have the audience with which to share their quality content. @OCD strives to help provide that audience and intends to showcase Steem users who put in the extra effort to create creative, original content.
The @OCD nomination process
A curator will FIND a piece of work (typically from newer users). Within 24 hours that piece has been submitted from the curator to the @OCD team, curator votes are tallied, and the pieces with the most votes are included in the compilation.
We encourage you to visit these blogs and show these great Steemians your support and encouragement.
If you enjoyed their work, give them a Follow or maybe even say Hello!
All of the content chosen by our curators is undervalued, but there is always one piece that rises to the top. That piece is universally appreciated and valued by our curators making it OCD's Top Nomination of the Day.
---


Our top nomination of the day is from @sadbear
@sadbear came up with probably one of the best written reviews of Mudrunner; the best part is that this review is not only about the game, but also about the game mods (modifiers), which have become an incredibly important part of the gaming ecosystem.
Curated by @anomadsoul
🚙Mudrunner: Testing land and testing mods🚗🚚🚛🍂🛣🗿
---


Our next nomination of the day is from @starjewel
Let the Christmas fever continue! @starjewel has put her skills to action again and made some cute elf hats and shoes. The hat with the ears sticking out is just the funniest and cutest hat!
Curated by @Travelgirl
Needleworkmonday- Christmas Accessories - Elf Hats and Booties 🧶🧶🧶
---


Our next nomination of the day is from @elsaenroute
Who would've thought that a 100+ years old bakery would be so interesting (and look so delicious)? @elsaenroute gives us a full tour through this bakery that will leave the readers wanting to visit their local Baker in search for the latest treats and sweets.
Curated by @anomadsoul
Crown's: A 139-year-old Bakery in Coonoor
---


Our next nomination of the day is from @johndoer123
johndoer123 enters in the hand model competition with this creative entry. Make sure that you check out how he uses his creativity to push his entry above the competition.
Curated by @derangedvisions
[A DAY IN THE LIFE OF A HAND MODEL(a fun contest entry)](https://goldvoice.club/steem/@johndoer123/a-day-in-the-life-of-a-hand-model-a-fun-contest-entry)
---


Our next nomination of the day is from @rrusina
How's 2019 treating you? @rrusina shares couple of achievements and updates on how 2019 went for him. Chime in to share yours too in the comment section or simply say hello to the author.
Curated by @macchiata
Year 2019
---


Our final nomination of the day is from @pradeepdee6
@pradeepdee6 visited a small village called Shivanasamudra near his hometown, which is famous for its waterfalls. The author describes his trip getting there and the sights he encountered.
Curated by @jznsamuel
Thimmadas to Shivanasamudra - Blend of Local influences among the franchises
---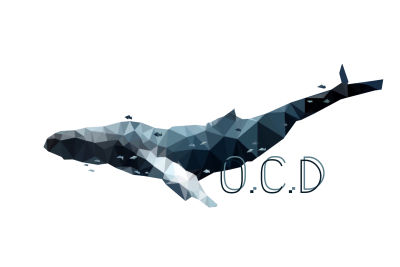 This concludes today's edition of the OCD Daily. We would like to congratulate the featured authors as well as those nominated.
We hope you were able to take away something different, fresh, and new from these posts, provided by the @ocd curators.
The OCD team would also like to thank those that strive to make a difference. As anyone can create a post but only some can create/build value.
Stop by tomorrow for another edition of OCD Daily!
Keep up the great work creating original content.
You never know when @ocd may be around :)
Today's post was authored by @Travelgirl
Know that your Resteem supports undervalued authors!
OCD Now Has a Steem Witness...
@OCD-Witness!