OCD DAILY - Issue #471
Welcome to the 471th issue of @OCD Daily!
Issue #468 highlights content from six (6) Steem Content Creators! The OCD team continues its search throughout Steem to find you the undervalued gems, as provided by relatively new users.
Today our curators found six (6) new pieces of original content! We strive to find works that are created by newer Steem users, that may not have the audience with which to share their quality content. @OCD strives to help provide that audience and intends to showcase Steem users who put in the extra effort to create creative, original content.
The @OCD nomination process
A curator will FIND a piece of work (typically from newer users). Within 24 hours that piece has been submitted from the curator to the @OCD team, curator votes are tallied, and the pieces with the most votes are included in the compilation.
We encourage you to visit these blogs and show these great Steemians your support and encouragement.
If you enjoyed their work, give them a Follow or maybe even say Hello!
All of the content chosen by our curators is undervalued, but there is always one piece that rises to the top. That piece is universally appreciated and valued by our curators making it OCD's Top Nomination of the Day.
---

Our top nomination of the day is from @betterthanhome
Check out this post by Betterthanhome that is full of amazing pictures of monkeys from the Monkey Forest in Ubud, Indonesia. There are so many fun images of monkeys in this post that I am sure it will bring a smile to your face as you read through it.
Curated by @derangedvisions
Let the monkey out - A visit at Ubuds Monkey Forest
---

Our next nomination of the day is from @caseygrimley
Caseygrimley shares some of his beautiful photography from his trip to Yosemite National Park. He even includes an amazing video of his adventure for us to see the beauty of the park. You won't want to miss this great post.
Curated by @derangedvisions
YOSEMITE ROAD TRIP // DAY 3 // VIDEO AND PHOTOS
---

Our next nomination of the day is from @tussar11
@tussar11 took some photos of the monkey family at the Bandhavgarh National Park. He also provides information about his photos, such as the camera, focal length, and so on.
Curated by @CatwomanTeresa
Selfless Love.
---

Our next nomination of the day is from @knowhow92
@knowhow92 is an avid skateboard content creator on Steem. In today's post, he shares a new dtube video featuring some new skating action!
Curated by @Ma1neEvent
Killer Skate Sess with my Homie Papadog
---

Our next nomination of the day is from @claudio83
@claudio83 had a great sunday outing, and in this photographic travel tale the author describes about their visit to the city of Polignano a Mare and the interesting things they saw.
Curated by @jznsamuel
Polignano a Mare and his old Town
---

Our final nomination of the day is from @sunscape
As the seasons are changing, Johnjgeddes gives us this great poem that he wrote as an ode to bringing in the winter season. Don't pass up this chance to read this beautifully written words about the first snow.
Curated by @juliakponsford
Fig Cookie Recipe Italian "Cucidati" by Sunscape
---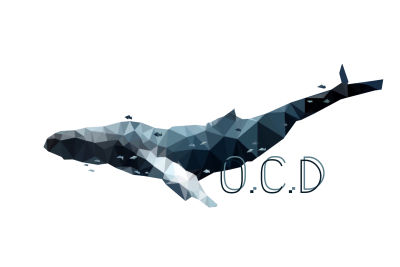 This concludes today's edition of the OCD Daily. We would like to congratulate the featured authors as well as those nominated.
We hope you were able to take away something different, fresh, and new from these posts, provided by the @ocd curators.
The OCD team would also like to thank those that strive to make a difference. As anyone can create a post but only some can create/build value.
Stop by tomorrow for another edition of OCD Daily!
Keep up the great work creating original content.
You never know when @ocd may be around :)
Today's post was authored by @CatwomanTeresa
Know that your Resteem supports undervalued authors!
OCD Now Has a Steem Witness...
@OCD-Witness!